Flex LNG reports Q2 net income of $39m
Updated: Aug 16, 2023 08:56 PM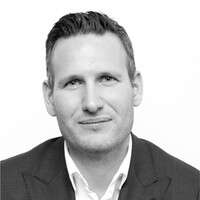 Bermudian-based Flex LNG Ltd, the liquefied natural gas shipping company, has reported net income of $39 million for the second quarter of 2023, after vessel operating revenues of $86.7 million for the period.
Flex LNG reported an average time charter equivalent rate of $77,218 per day, compared with $80,175 per day for the first quarter.
The company has completed all of its scheduled dry dockings for the vessels delivered in 2018 -- Flex Endeavour (during first quarter 2023), Flex Enterprise, Flex Ranger and Flex Rainbow.
It declared a dividend for the second quarter of $0.75 per share.
Øystein M Kalleklev, CEO of Flex LNG Management AS, said: "Today, we are presenting our second quarter results and we are pleased to announce quarterly revenues of $86.7m in line with our guidance of $85-90m.
"Revenues thus came in $2.5m higher than the second quarter last year despite us having three ships off-hire during the quarter for their scheduled five-year special survey in dry-dock.
"The increase in revenues is driven by repricing of our portfolio of time charters during the last year with time charter equivalent rate of $77,000/day for the quarter compared to $71,000/day in second quarter last year."
He added: "With the three dry dockings completed in the second quarter we have thus completed the dry docking schedule for the year as we dry docked Flex Enterprise in the first quarter of the year.
"The four dry dockings have all been carried out according to time and budget and the ships are back in operation. Hence, in the second half of the year we expect our revenues to grow as we will have all 13 ships on water and will benefit from a stronger spot market, which should boost the earnings from the variable hire time charter for Flex Artemis.
"Consequently, we are reiterating the revenue guidance provided in February where we guided revenues of $90-95 million for the third quarter and $90-100m for the fourth quarter. In sum, this is expected to add up to approximately $370 million of revenues for the year, also in line with our guidance."