Fairmont staff went above and beyond
Created: Jun 19, 2013 09:00 AM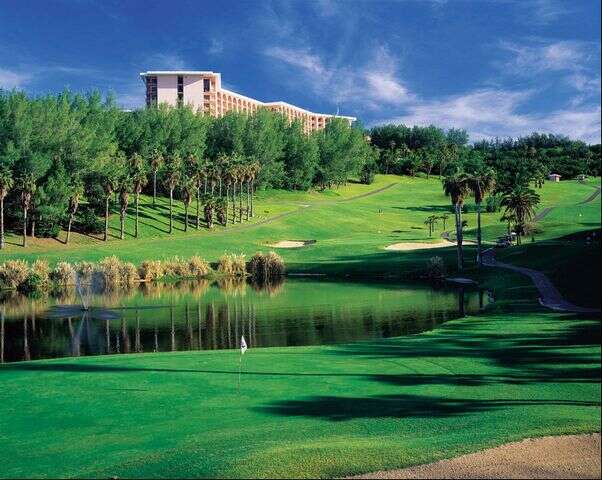 June 18, 2013
Dear Sir,
To say I was dreading my trip to Bermuda would be putting it lightly. My 21-month-old daughter has a severe allergy to milk and eggs. Before this trip we'd never taken her to a restaurant, never mind to a remote island 2,000 miles from home. I had also never used her EpiPen and was certain if I had to inject her, the trip would be ruined beyond repair.
I was put in touch with Fairmont Executive Chef Christopher Chafe, who immediately called me at home to ease my fears. By the time we arrived in Bermuda (May 16 to 26), I was quite confident that I could trust him with my daughter. I wasn't convinced, however, that any of the other staff could be trusted and vowed to stick like glue to Chris for the duration of the trip.
My worries and fears were completely unfounded. The chefs in each Fairmont restaurant came out to greet us and personally served my daughter every single meal. We were particularly impressed with Theo at Wickets who made bite-sized takeaway meals for our daughter so we could go to friends' houses for dinner.
The waiters and hostesses were also amazingly friendly, playfully talking to our daughter every time she stepped foot in their restaurant. My daughter is incredibly shy and didn't respond to the staff initially, but the fact that they kept making the effort — even with little return on her part — impressed us greatly. But by the end of our trip, the staff was greeting her by name in the hallways and the lobby. She walked around the hotel like she owned it. It was wonderful to see.
The staff at the Fairmont Southampton Princess consistently went above and beyond what was expected, and for that we're truly grateful. A huge thank you to Christopher Chafe and the staff at the Fairmont Southampton Princess for a completely stress-free holiday.
JENNIFER BENJAMINSON