United for Change's stance is mind boggling
Created: Sep 10, 2013 09:00 AM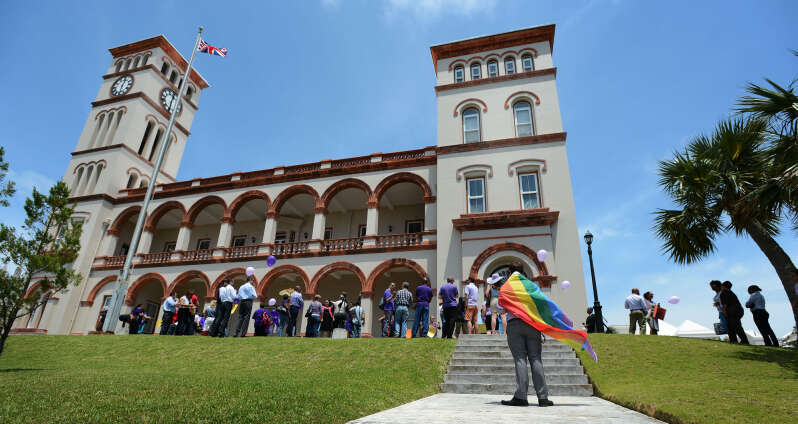 September 5, 2013
Dear Sir,
I rarely feel the need to write a letter to the Editor, for I generally accept the fact that everyone is entitled to their opinion.
However, when a particular opinion/stance hurts someone else, then that's where I draw the line.
I felt absolutely compelled to write with respect to the United for Change one-page notice, which appeared in The Royal Gazette on September 4, 2013. I became teary-eyed and very saddened as I read what was printed before me.
The definition of discrimination is: to have a prejudiced or prejudicial outlook, action, or treatment.
I cannot believe that the Churches are literally asking for permission to discriminate against people who do not adhere to Biblical standards. Without getting into a debate about: The validity of the Scriptures; interpretation of the Scriptures; whether or not ties between Church and State need to be/should be severed; nor even debating as to whether or not the Churches have too much power on this island; it is mind boggling to me that the Churches say in one breath that we are all created in God's image, and we should all love one another, and yet, in the same breath, to say that there are those we shouldn't love as much, and need to distance ourselves from, because they do not uphold the Churches' belief system.
It's very simple: you either love someone, or you don't. If you love, then that means you don't discriminate, for any reason. You may not agree with a person's lifestyle, or you may not understand, but that gives you no basis to take a prejudicial stand against that person. We are all entitled to equal rights. No one should be deemed unfit for employment, or other basic Human Rights, because of gender, race or sexual orientation.
Additionally, as mentioned above, the United for Change ad is seeking permission to discriminate against anyone who doesn't adhere to Biblical standards. Does this then mean that anyone who fornicates, commits adultery, lies, steals, covets, etc may also be discriminated against?
I'd like to see a Church leader, or employer who has a strong Bible-based belief system, try to get away with asking those kinds of questions in a job interview, or in determining if someone is eligible for membership in the Church.
Pastor Dill of the Anglican Church, I'm not going to tell you what to do, for you are entitled to do as you deem fit, but I personally believe it would send a resounding message if your Church did not follow suit with the others.
Jesus said in 1 Corinthians 13:13 "But now faith, hope, love, abide these three; but the greatest of these is love." Love conquers all. The opposite of love is not hate but fear.
Healing on this little Island of ours cannot occur if prejudice and fear are being inculcated into society and into our children.
By the way, I am not a homosexual, in case there are those who believe I write to defend my lifestyle.
What I am, is a taxpaying citizen who is trying to raise her daughter to believe, and understand, that we are all equal in the eyes of God, and should all be equal in the eyes of the law.
One segment of the population is not better than the other.
Advocate for REAL Change