Government acting against PLP principles
Updated: Jul 10, 2018 10:01 AM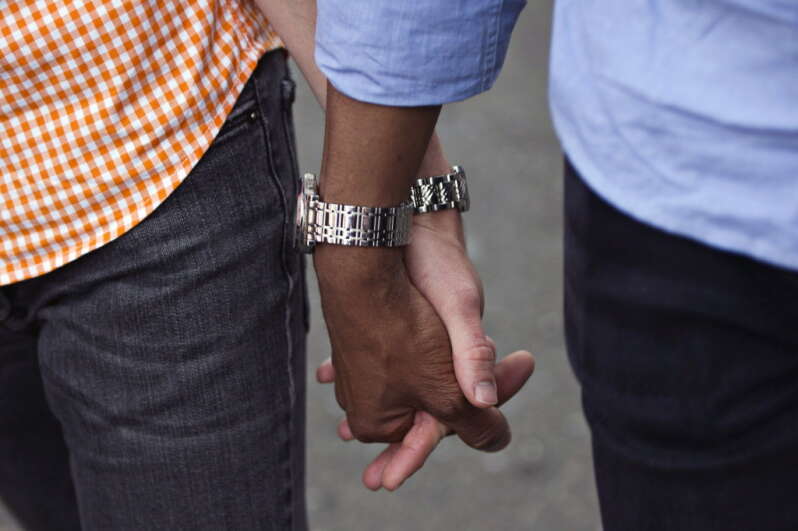 Dear Sir,
If I may, I would like to address this open letter to the Premier, David Burt, regarding his government's recent statement outlining its plan to appeal Chief Justice Kawaley's ruling that granted marriage equality to all.
Mr Burt: I could begin and end this letter appealing to you to end your party's opposition to marriage equality on many grounds. I could implore you to read Chief Justice Kawaley's ruling, highlighting that any limitations on who may marry are unconstitutional and unacceptable. I could even plead with you to read our very own Human Rights Act and Constitution and see that they outline our rights as citizens as indivisible and universal. I could beg you to listen to OutBermuda, the Rainbow Alliance, the Human Rights Commission, or even individuals like myself who make up this beautiful and diverse community, whom all could tell you the sinister effects of your legislation.
But, given that you and your party have continuously ignored and dodged these arguments without adequate response, I understand that they will not be effective in changing your mind, regardless of whether they originate from individuals like myself, the Human Rights Commission or the Supreme Court.
Clearly, it must be very hard to recognise our basic humanity — having empathy for people other than your core voting base is something many politicians struggle with and this is a prime example of this phenomenon.
So rather than using these incredibly valid arguments to implore you to stop these legal proceedings, allow me to see whether your actions are consistent with your party's principles, as this seems to be the only way that you can understand how truly reprehensible your actions are.
Principally, since its creation, the PLP has consistently campaigned for "housing, educational and electoral reform". As we are all acutely aware, all of these issues will take time, money and political capital to push through, so I must ask why you and your party are wasting so much time fighting a battle that you have already lost in the Supreme Court?
As you have noted, everyday children grow up in a "Bermuda that does not work for them" so why are your efforts directed towards taking rights away, rather than improving quality of life for all Bermudians?
Why not make good on your promise of a better Bermuda and use all of our collective energy for empowerment and betterment, rather than degradation and discrimination?
Furthermore, your party's most important and well-known agenda is that of fighting for "a better and fairer Bermuda".
Perhaps I am somewhat confused because as far as I can understand it, a fairer Bermuda is one that is free of discriminatory practices on grounds as arbitrary as sexual orientation or whom a person wishes to marry. It is also a Bermuda where such persecution is not willingly and openly carried out by the state.
When your party says that you fight for "all Bermudians", how can you reconcile your actions with these statements? Should I have looked more closely at your election manifesto to see if there was an asterisk following "all Bermudians" which determines whom you will and whom you will not will fight for?
I must admit, however, that this blatant discrimination does impress me — the mental gymnastics you do to reconcile your party's principles and practices are worthy of a contortionist.
However, if these disparities between founding principles and current practices are not enough to convince you, let us move on to some of your party's promises regarding government expenditure.
In your 2017 manifesto, your party promised to identify "wasteful spending and hold the government of the day accountable". If I may be so bold, how does fighting another lengthy, costly, legal battle that the Government has already lost once, fall into any realm of the definition of preventing wasteful spending?
The situation has not changed — denying people equal rights based on sexual orientation is unconstitutional. The creation of a supposedly "separate but equal" system of marriages and domestic partnerships does not and cannot lead to a system of equality, but only a system of separation, which is entirely unacceptable.
Adhering to your principle of fiscal responsibility, I cannot help but wonder how much of the Department of Legal Affairs' budget will be absorbed by your continuous attempts to implement discriminatory practices.
Given your party's 2018 Budget commitment to increasing this department's funding in order to train the "next generation of Bermudian lawyers", how effective this programme will be, when time, resources and large amounts of capital will be devoted to a legal battle that you will lose?
Not only are you not fulfilling your promises of responsible spending, but you are throwing away opportunities for Bermudians to succeed in their chosen fields, in the name of creating a two-tier system where equal rights are not accessible to all. Rather than being the definition of preventing wasteful spending, this is the definition of a shameful action.
Finally, Mr Burt, I would also like to address the comments made by your parliamentary colleague, Jamahl Simmons, regarding attempting to attract LGBTQ+ tourism.
If this is part of your party's projected increase in tourism, I regret to inform you, Mr Burt, that you and your government are entirely deluded. I can clearly tell you that due to your legislation, no one in the LGBTQ+ community is attracted to Bermuda and neither are their accepting families and friends, because of the outright rejection you support every single day.
If you don't believe me, believe Ellen DeGeneres. Your wordsmithing, saying that Bermuda "welcomes everyone" and attempted defence of the DPA, only show how truly out of touch you are with the community you attempt to demean every day with your statements, policies and legislation.
Mr Premier: you have tried, and you have failed. There is no such thing as a separate but equal implementation of human rights. Attempting to repeal marriage equality not only goes against the principles of the Constitution, the principles of the Human Rights Act, and the principles of equality and non-discrimination, but it goes against the principles of your party.
I beg of you, Mr Burt, allow marriage equality to prevail by abandoning this frivolous, expensive, unjustified legal attack on human rights. As the party of equality and fairness, allow us as members of the LGBTQ+ community to be treated just like everyone else, as your principles dictate.
MEGAN SUTCLIFFE
London
United Kingdom