Gypsy cab complaints fall on deaf ears
Created: Sep 28, 2019 09:00 AM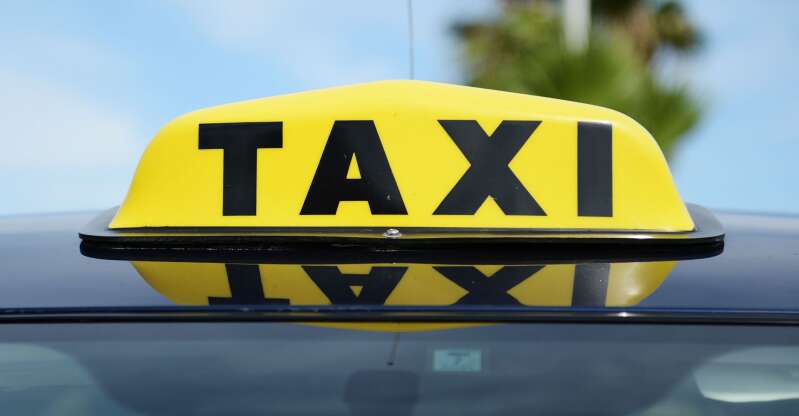 Dear Sir,
I am writing you concerning the taxi drivers complaining about the gypsy cab drivers.
The taxi drivers have been crying for years about other drivers taking their jobs. They used to be excellent ambassadors for tourism; they were real gentlemen. They used their manners and gave good advice such as taking your groceries in your house — some offered to pack them away.
Nowadays, the name has been changed from taxi drivers to taxi operators.
What's in a name?
There are a lot of new characters buying and driving taxis. In the past 30 years, I've noticed the buyers are retired police and high-security bank personnel. They are the ones that have changed the taxi industry because they want to drive corporate clients. There are certain areas they don't want to drive in — the back of town, 42nd Street, Jones Village, etc — and after hours they don't want to drive in St George's.
Since Dockyard developed, they break their neck to go there — even passing clients along the way, ignoring radio calls just to look for the perfect job from Dockyard. In case the taxi drivers question my opinion, I was a taxi dispatcher with Perot and the Bermuda Industrial Union taxi services. I worked the midnight to 8am shift six days a week. I became bored after a time because the taxi drivers wouldn't answer the radio calls. Anyone in Dockyard or St George's that needed a cab, your best bet was to start walking or sleep where you are.
I believe that is one of the reasons why Holiday Inn failed in St George's: a lack of transportation for the guest.
One of my hobbies is observing people, especially taxi drivers. Here are a few of my observations:
1, I was looking for a taxi leaving Rosebank Theatre, my friend and I walked to Front Street outside Trimingham's store. We approached a driver and asked to be taken to Paget. He responded: "I don't drive n*****s". He started his vehicle and drove off. I avoided him, but he made a living driving only white people
2, Another time, I was outside the ferry terminal on Front Street at about 6am. I hailed a taxi and it stopped only for the driver to tell me he is going home for his supper. One minute later, that same driver picked up a tourist going to the Hamilton Princess. My job was worth $12 back then. That was his loss. I guess the tourist looked more promising
3, I enjoy talking to the tourists in St George's on Wednesdays. One early morning, a tourist came in the square looking for a taxi to go to Port Royal in Southampton for golf. I hailed him a taxi, but the driver wanted a tour, so he turned down the job. However, that taxi driver wanted half the day for his job. I got the tourist a gypsy cab, who was paid $125 up front and was asked to come back at 4.30pm, and was paid $125 again
4, Another time in St George's Square, a visiting couple approached a taxi driver and asked for a three-hour tour. The driver agreed. She went to get her two children and when she returned, the taxi driver said it was not worth his time to take four people and asked if she could find two more persons. Unfortunately, they didn't know anyone else, so the driver left them. Thanks to that same gypsy cab driver, he did the job for them
So, taxi drivers, you are blaming minibuses and gypsy drivers for taking money out of your pockets when you are the biggest contributor to your own problem.
Thank God for the gypsy cab drivers that work out of the grocery stores and for those that have private clientele. I want to encourage those who help the dialysis patients in their gypsy cabs.
I must warn gypsy cab drivers to accept money inside your vehicle only. The passenger can leave the money on the seat, if necessary, but never accept money outside the vehicle, as this is illegal. If the question is asked as to the charge, discuss it only from within the vehicle.
There is also a dress code for driving the public — shirt with a collar, no sneakers, if wearing shirts you should have long, knee-high socks.
I would like to mention a few of the past taxi ambassadors: the Ingham brothers, Mr Baxter, Oscar Samuels, Vincent Swan, Walter Franklin, Willis Smith. We still have a few around such as Erwin Lightbourne, Colin Fisher, Hatherley Woolridge and the Bailey brothers. These men have gone over and beyond the call of duty in driving many people in Bermuda. They drove any and everybody.
You taxi drivers can keep Dockyard and leave the rest of Bermuda to the gypsy cabs and minibuses. Good luck to the chairman of the taxi association in getting your 600-plus drivers to agree to some of your ideas.
WILLARD FOX
Smith's