'Sterilised' in Bermuda
Created: Apr 19, 2022 07:58 AM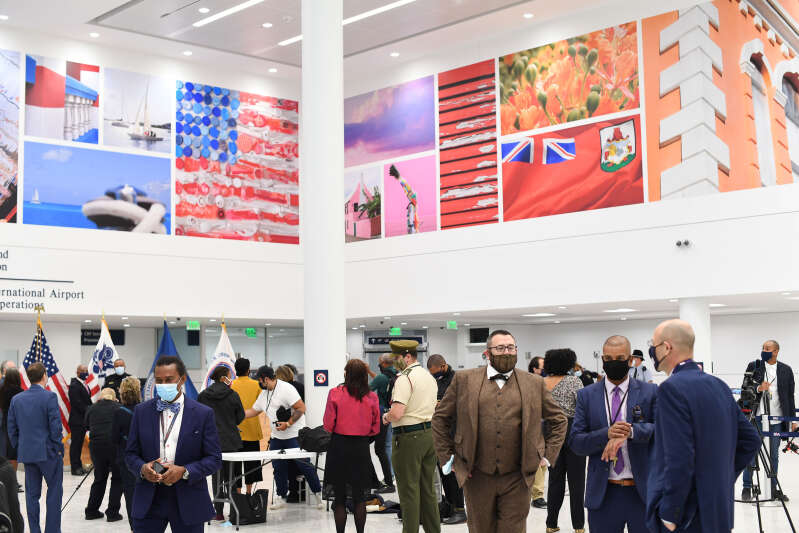 Dear Sir,
My wife and I visited Bermuda again this month. I think it was our 35th visit and I have a few comments regarding the new airport terminal.
First, the good news is that we appreciated the enclosed jetways; no more using outdoor stairs was very nice.
However, the bad news outweighs the good. Upon arrival, we both agreed that the Bermuda kites hanging from the ceiling was a nice touch, especially before "kite-flying Good Friday". The rest of the arrival area reminded me of a hospital: all white and no colour, except for a large-screen television showing Bermuda scenes. What we especially missed was wood; there was no sign of any wood trim, in particular Bermuda cedar.
The best word to describe the arrival area is "sterile".
After a week on your wonderful island, we returned to the terminal to fly home. Both the check-in area and the Customs areas were functional and everything moved along well. The upstairs departure lounge area was a huge disappointment. It was larger than the old facility, with more gates and increased seating areas, but the good ended there.
The old terminal had a couple Bermuda restaurants and a bar. The old gift shop section also offered Bermuda items and a Bermuda-run "duty free" liquor store. The new shopping area offered so few genuine "Bermuda" items, we left without spending a penny.
There were items labelled "Bermuda" or "Love Bermuda", such as chocolates, lotions and liquor. However, I did not see the words "Gosling" or "Lili" anywhere. I did see "Bermuda champagne", and "Hamilton Gin" or "Paget Gin". I wonder when or where Bermuda has a vineyard or a gin distillery? Any sign of duty free-priced liquor was missing. In all honesty, I will guess that 90 per cent of what was on the gift-shop shelves came right from the container ship to the airport gift shop.
Bermuda has rich traditions and a personality all its own. Although the new terminal is functional, it provides a visitor with absolutely no clue of what Bermuda is really about. I strongly suggest that the airport management let a few real Bermudians in to do some much needed redecoration.
JOHN PUZINE
Port Charlotte, Florida