Give Mother Nature a chance to surround you
Created: Nov 18, 2020 12:09 PM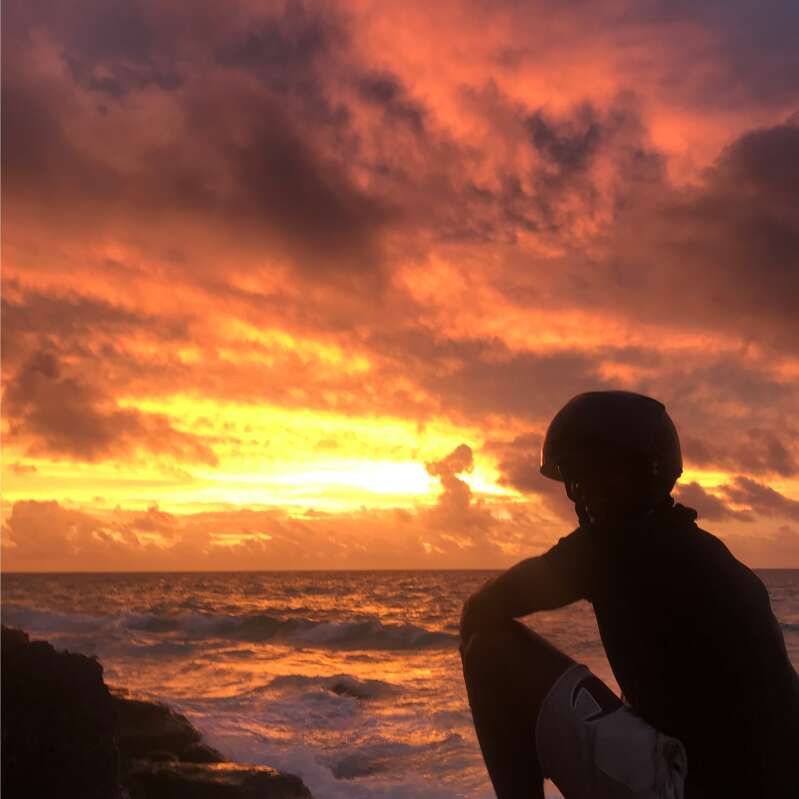 Early mornings are a very special and magical time for me. The first hour of my day I consider sacred because I am alone with myself; one-on-one with my thoughts and tuned in to my inner world. I don't check my phone because I want to enjoy the exquisite, real world.
I call it "Bermudafull".
I love this time of the day because I am in charge of my activities and I am in control of what I do. I tune my mood to face the day in a positive way. I have also learnt that it is important in the morning to recharge myself with energy with simple Chinese qigong exercises. These include meditation, breathing and movement.
We moved from lovely Cavello Bay in Sandys when we recently returned from our year in Bali and Thailand and, for the first time in my life, I live beside the ocean on the South Shore. I can see, feel, hear and smell it every moment of my day, and it is incredible! I wake up and run down old limestone stairs that lead right to the ocean. There was a small, pretty and secluded beach there at the bottom until Hurricane Paulette sadly washed it away. Now, the restless waves crash on the rocky shore.
Last Monday I was standing on the last flight of stairs, barefoot and smiling. I was gently doing my qigong moves, watching the sun slowly rising from the sea. I was looking with wonder at the fast changing clouds. Their colours swirled from dark grey, almost black, to purple, then gold, orange and flaming red.
It was the most stunning show in the world and I was literally breathing the powerful energy of the ocean in all its majesty. The sun blazed in bright fire across the canvas of the dark sky. Scarlet flashes reflected in the heaving roll of the waves. I was in awe. I wanted to share this special moment, and I began taking photos.
I turned to see a tall, young, Bermudian man running down the stairs. He smiled at me and claimed a massive black rock above the swells. I smiled too and thought, "He took the best seat in the house." He started taking pictures as well.
"How is the view from up there?" I waved and shouted at him.
He gave me a simple thumbs-up.
I climbed to the rock and sat next to him. We were watching the show in silence until he spoke softly to me.
"Do you know why we feel better and happier when we are so close to the ocean?"
"Why?" I asked, thinking of my own reasons.
"It is the theory of negative ions. They abound in natural environments … high mountains, deep forests, rushing waterfalls, crashing waves …. when we breathe them, they bring good health."
I laughed: "Live and learn! Never mind university, you can learn something interesting here on the rock."
By this time I knew his name was Kenton Smith.
"I don't understand why more people don't watch this beauty in the morning. It is so simple. You just get up, go to the ocean, look at the sun and you feel better," he said wistfully.
I often think about this myself. Every person on the island has this incredible chance to be at one with nature in all her glory.
We look for sophisticated ways of relaxing by trying various stress management techniques, but nothing works better than Mother Nature. We are her children. She will take care of us.
She will nurture, soothe and restore our souls and bodies. Breathe deeply, and give her a chance to surround you with gentle rays of morning sun in her tender, loving hug.
Nina London is a certified wellness and weight-management coach. Her mission is to support and inspire mature women to make positive changes in their body and mind. Share your inspirational stories with her at www.ninalondon.com