Little Mexico pulls in the lunch crowd
Updated: Sep 20, 2011 09:53 AM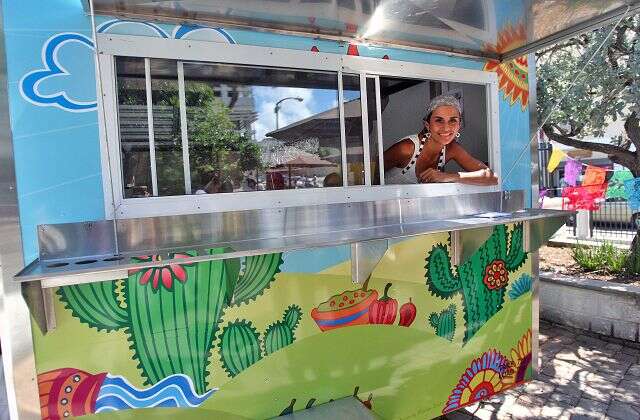 Hungry eaters flocked to get a taste of some authentic Mexican cuisine at one of Hamilton's newest open air restaurants.
Little Mexico, which is located in Wesley Square, drew in the crowds on its first day of opening last week and has been busy ever since.
With its colourful tables and chairs outside on the sidewalk it has already created something of a Mexican atmosphere and buzz about the place.
Owner Teresa Humphrey said: "It was excellent. It has been amazing - everyday we have had a big crowd of people and I have sold out by 4pm.
"People are very excited and happy that we are here - they love the bright colours of the van and say that it feels so different to anything they have seen before with the atmosphere and music. Above all they love the food and say it tastes like the real Mexico."