Woodbourne Associates branches out into pressure systems assessment
Updated: Mar 27, 2012 09:52 AM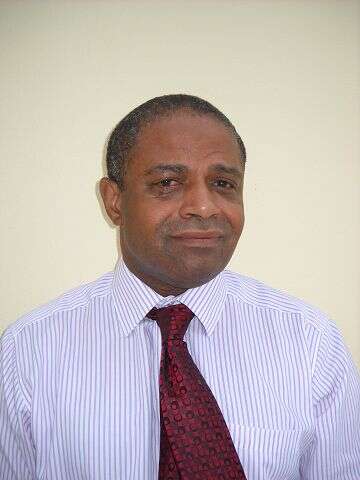 Engineering consultancy Woodbourne Associates Ltd has announced that it will now offer conformity assessment and certification services to help improve safety and extend the operational life of 'pressure systems' such as fire sprinklers, boilers, pipelines, storage tanks and LPG cylinders.
According to the Pitts Bay Road company, this is a new service to Bermuda where previously local businesses have had to hire detailed assessments from overseas.
To help launch this new service, Woodbourne Associates hired Bermudian engineer Yuri Lightbourne, who has more than 15 years' experience in the specialised field.
"To date, this capability has not been available on island," explained Mr Lightbourne, who previously worked with Bureau Veritas, a global leader in conformity assessment and certification. "Traditionally, operations managers and facilities owners have had to bring people in from overseas to have their pressure systems assessed at enormous expense and inconvenience. Now these services are available locally."
Mr Lightbourne said that along with specialised equipment, he's now able to detect corroded pipes containing fuel, water or pressurised air or whether a boiler presents a danger to a building's occupants.
"Imagine what could happen if a fire sprinkler pipe at the top floor of a building were to corrode from the inside," he said. "With conventional methods of assessment, you wouldn't know about this until the pipe had burst; it is not the sort of thing that periodic visual inspection from the outside would detect and to an untrained eye a fresh lick of paint can often give the wrong impression that the pipe is in good shape. So, water under pressure with the potential to cascade through a building all the way down to the ground floor can be disastrous for both owner and occupants alike."
Mr Lightbourne added that boiler systems such as those found in the laundries of hotels, hospitals and other large operations have considerable potential for catastrophe if not regularly assessed.
"Think about it: within these units there is fire, air, boiling water and pressurised steam," he said. "Just go online and you'll find numerous incidences of boilers having exploded in the past. The potential for damage is almost inconceivable. In several cases the explosions had completely destroyed the building surrounding the boilers and in a few of those cases people lost their lives. These incidents could have been avoided had the appropriate assessment programmes been implemented."
When asked about the more industrial aspects of his work, Mr Lightbourne explained that conformity assessment was particularly relevant to fuel supply and power generation where a high level of health and safety needs to be maintained because the materials being handled are hazardous.
"Traditionally, it has been these types of companies with their economies of scale that have been able to afford specialists from overseas," said Mr Lightbourne. "Through Woodbourne Associates, not only are these services more economical for their traditional users but they can now be afforded by Bermudian businesses in general."
Thus far, said Mr Lightbourne, the response from building owners, insurers, heavy industry and Government has been positive.
"When you consider the potential consequences," continued Mr Lightbourne, "it is a small price to pay and you may also sleep a little better at night."
Woodbourne Associates, an all-Bermudian firm with 13 employees, also offers marine structures underwater inspections, fire-separation conformance and certification, structural conditions surveys, HVAC systems audits, and building code compliance reviews.
For more information visit, www.woodbourne.bm.