New store aims to make mattresses affordable
Updated: Jan 08, 2015 07:01 AM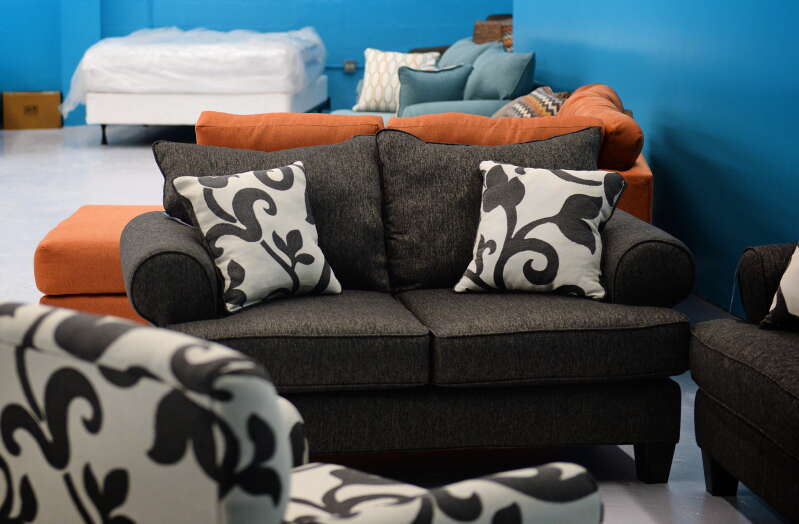 Selling mattresses at prices that ordinary families can afford is the aim of new business owner Sheila Pitcher. And a few weeks after setting up shop she has seen an encouraging initial level of interest in what Mattress Express & More, in Devonshire, has to offer.
"We've had a good flow of customers with people coming to see what we have," said Ms Pitcher, who has many years of experience working for a furniture company and felt the time was right to set up her own business.
After looking around for suitable premises she found the perfect location on Hermitage Road, Devonshire, just along from the SAL construction and DIY outlet. It took two months to get everything ready for the opening, including a major paint job of the interior which was undertaken by Ms Pitcher.
The result is a spacious and airy showroom with a large selection of mattresses and other furniture, including couches.
"As we are out of town we are able to offer free parking for customers," Ms Pitcher pointed out.
Explaining why she decided to open a mattress shop, she said: "People need a good mattress to get a good night's sleep, and in Bermuda there are only two other places that sell mattress — and they tend to be for the more high-end of the market.
"We are aiming at the average, everyday customer. There are so many families who can't afford to spend thousands [of dollars] on a mattress. We want to work with our customers and bring in things that will satisfy them.
"There are always going to be customers looking for mattresses."
The shop sells mattresses from Symbol and will soon stock the Tempur-pedic range. House furnishings, including chairs and couches, are from Fusion.
The mattresses range from twin-size for bunk beds to king size beds, and 90 per cent of the mattresses are held in stock on the Island, ready for immediate dispatch. Ms Pitcher feels this is important, and said the company offered a best price guarantee and would deliver items.
The range of house furnishings the shop will offer is to be expanded. Ms Pitcher said: "We will have bedroom sets and dining room sets."
Although it is still early days, she is delighted to be running her own business. "It feels great. It was a little nerve-racking to begin with, especially when you've seen things closing down."
However, she believes that the boost the economy is likely to receive in the build-up to the 2017 America's Cup makes now a good time to set up in business.
Further expansion of the business is already in the pipeline. Ms Pitcher hopes to open a bulk express store, attached to the mattress showroom, in the coming months.