New nail salon puts style at your fingertips
Created: Jun 07, 2018 09:00 AM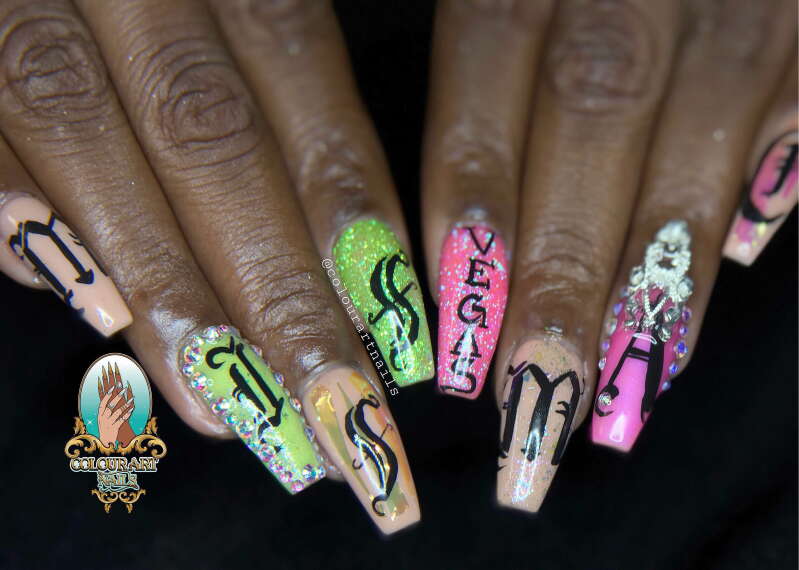 Bermudian Denae Simmons has always been fascinated with doing her nails. Now she is a certified nail technician with her own business.
She owns and operates Colour Art Nails, which is on Middle Road, Southampton, next to Raynor's Rubis service station.
Many years ago, Ms Simmons, 29, developed a talent for doing nails and became the "go to" person for her family whenever they needed to have their nails done.
"To be honest, doing nails became a chore for me, more than an actual hobby," said Ms Simmons.
She honed her artistic talent at Bermuda College and received a certificate in nail technology. After graduating, she landed a trainee position at Bella Bella Nails in Hamilton.
Ms Simmons always had an ambition to run her own business, and she took steps to achieve that goal. She started attending beauty conventions overseas and obtained more certifications.
Originally working from home for eight years, the demand became greater until it reached the point where she decided to open a nail salon.
Ms Simmons realised she couldn't manage everything alone and sought out Kaylaya Pendleton, who she said has incredible talent.
"I found Kaylaya on Instagram a few years back and saw her professional growth over time. I begged her for two years to come work with me. Both she and I are independent workers sharing the same building. I look out for her and help her as a mentor, which I feel is important to bring another Bermudian person up."
Ms Pendleton is 20 and is also a certified nail technician.
Colour Art Nails opened this month and the women said they have received fantastic feedback.
Ms Simmons said: "It has been great. We always make sure our prices are competitive."
She also wants people to express themselves and try something different.
"I think some people are afraid to express themselves through their nail art, maybe because where they work, but you shouldn't have to. Nail art does not define how intelligent someone is."
The services offered include manicures, pedicures, acrylics, and gel polish.
• For more information call: 238-NAIL (6245) or 591-6246, Instagram at @colourartnails or visit the Facebook page @colourartnailsbda