Belco signs deal to fund new power station
Updated: Jun 21, 2018 06:26 PM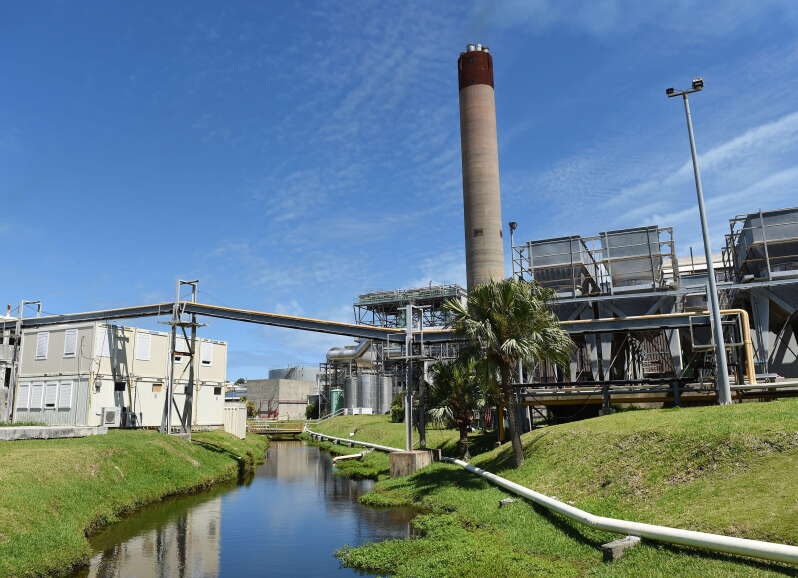 Belco has signed a $107.5 million financing deal to fund the construction of the new North Power Station.
The utility's parent company Ascendant Group Ltd said in a statement issued by the Bermuda Stock Exchange that both loans had been arranged by HSBC Bank Bermuda Ltd and HSBC Securities (USA), Inc.
The financing includes a US$91.4 million, 12-year export finance loan, guaranteed by EKF, Denmark's Export Credit Agency, paying floating interest based on six-month Libor, together with a US$16.1 million, five-year commercial loan paying floating interest based on three-month Libor.
Libor, the London Interbank Offered Rate, is a widely used interest rate index.
Ascendant said Belco will also use an interest rate swap, fixing the above floating rates for these loans.
"Due to EKF's support, the finance package yields extremely competitive terms for Belco, whilst extending Belco's debt profile for this important capital investment in Bermuda," Ascendant added.
Belco has contracted a consortium of Burmeister and Wain Scandinavian Contractor A/S and MAN Diesel and Turbo SE for the construction of the replacement generation and Saft America, Inc, for the battery energy storage at the site.
"We are very pleased to announce the completion of Belco's financing of its replacement generation and battery energy storage, and can now proceed with the construction phase," Sean Durfy, Ascendant's chief executive officer, said.
"Once completed, a number of advantages will benefit our customers and Bermuda, in general.
"As Belco decommissions and disposes of nine older engines, and commissions four new, more efficient engines — the cost for maintenance and fuel will be less.
"The replacement generation will also lead to better system reliability, cleaner operations for the environment and a significant decrease in the vibration and noise levels currently experienced by nearby residents."