Lili Bermuda launches fragrance for men
Created: Jun 12, 2019 09:00 AM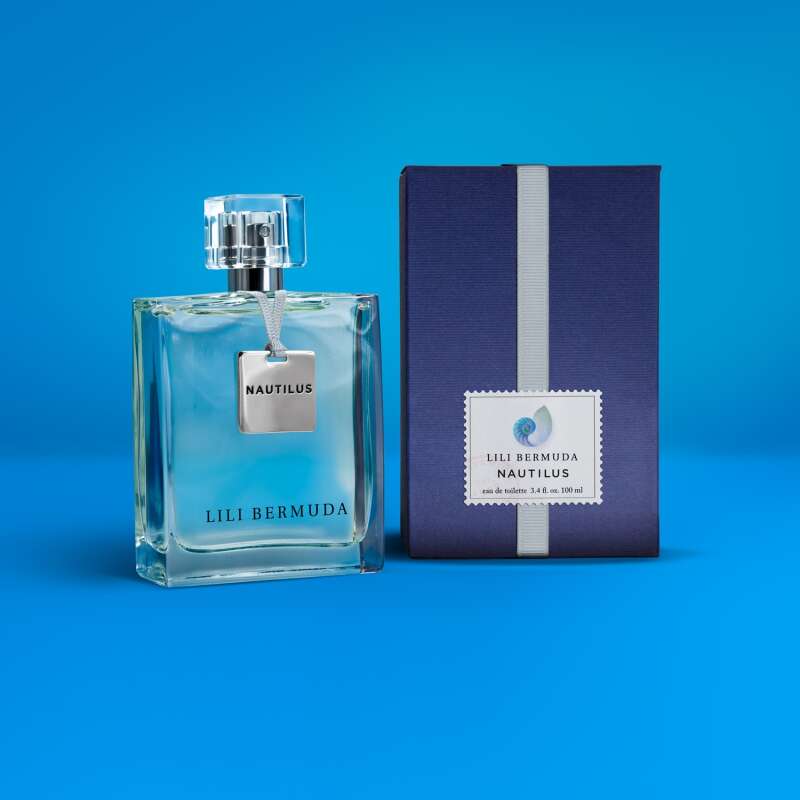 Perfumery Lili Bermuda has launched Nautilus, the first summer fragrance designed for men that it has released in more than a decade.
Nautilus is a fragrance inspired by the relationship between man and nature, the company said. It is a young, but fierce fragrance inspired by the colours, sounds, and energy of a summer Bermuda storm.
The fragrance reflects the supernatural energy of the crashing waves, which have sculpted so perfectly our idyllic natural landscape, Lili Bermuda says. It is a gift from nature with its most dramatic expression of power and beauty.
A fusion of water, air, and woods, Nautilus is characterised as a fougère, one of the main olfactive families of perfumes, with vetiver and white musk. It opens up with top notes of refreshing bergamot, green verbena leaf, a dash of ginger, and sparkling petit grain. Its heart is composed of a cool aquatic salty accord with blue sage, lavender flower, geranium, and sea notes. It ends with vetiver root, a touch of fig leaf and sensual amber.
Isabelle Ramsay-Brackstone, master perfumer for Lili Bermuda, is the creator of Nautilus.
She said: "Nautilus is a personal and intimate part of how I see and admire the good and strong men of my universe. I wanted this fragrance to be an oceanic reflection of Bermuda and I wanted to give it a very masculine aura."
Whether young or old, son or husband, Nautilus is suited for the boy who yearns for adventure in the wide-open sea, she said.
Nautilus is available as an eau de toilette and as a refillable travel atomiser. It is available from the Lili Bermuda perfumery in Stewart Hall, Queen Street, St George's, at the Lili Bermuda boutique in Butterfield Place shopping concourse, 67 Front Street, Hamilton and from AS Cooper & Sons, Brown & Co, Gibbons Company, and the Bermuda duty free shop.