Bridgewater leaving KPMG for new opportunity
Updated: Jun 27, 2019 12:23 PM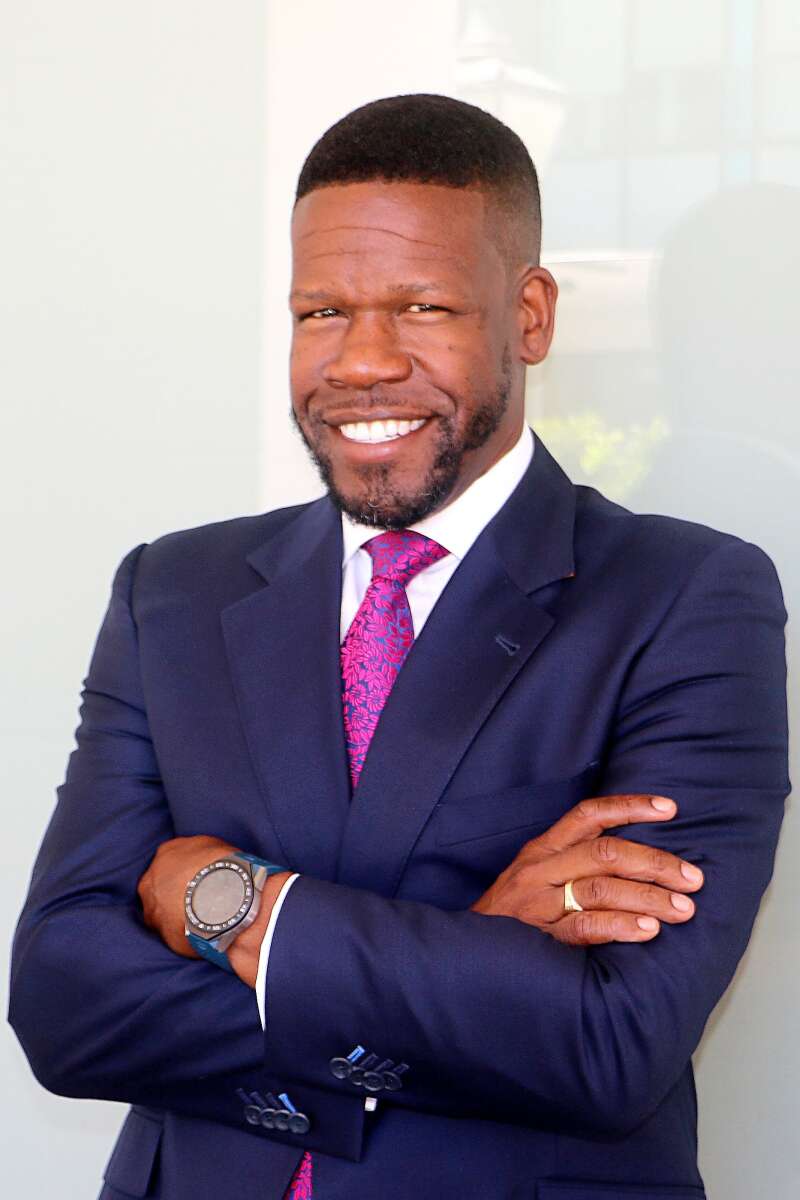 Craig Bridgewater and Catherine Sheridan-Moore are to leave their leadership positions at KPMG in Bermuda, the professional services firm has announced.
Mr Bridgewater, managing director and sector lead for banking and asset management, will leave the firm at the end of September to pursue an opportunity in industry, the firm said. He has been with KPMG for 20 years, and was promoted to managing director in 2003. During his time with the firm, Mr Bridgewater championed its graduate programme and served as head of people.
He said: "I have thoroughly enjoyed my career with KPMG, and it has been a pleasure to work with such a great team and to represent KPMG in Bermuda. My experience with the firm has certainly provided the platform for me to take this next step."
Ms Sheridan-Moore will retire from the firm at the end of September after a 35-year career in private practice, including 17 as a managing director at KPMG in Bermuda.
She said: "I have thoroughly enjoyed my career with KPMG. It has been wonderful to be a part of the firm's growth and success for nearly two decades. I am looking forward to working with boards in Bermuda and staying active in the community."
Mike Morrison, chief executive officer of KPMG in Bermuda, said: "We are thrilled for Craig. While it is hard to see him leave, as he has been a fantastic colleague and an important member of our leadership team, he is taking up an exciting opportunity. On behalf of everyone at KPMG in Bermuda, I would like to thank Craig for his valued service and wish him well."
He added: "Catherine has been instrumental in the development of our tax practice, leading that business from 2002 to 2017. We thank her for her outstanding contribution to the firm."
The firm also announced that Gary Pickering has joined as a managing director. He joins Himad Zafar and Adam Smith, who earlier came aboard as managing directors. The firm said the managing director team will be 15-strong as of September 30.
Mr Pickering began his career as a chartered accountant with KPMG 30 years ago, and has worked in South Africa and the United States, where he provided audit and advisory services to life and P&C insurance companies, investment managers, and investment funds.
The firm said he had been lead engagement partner on many multinational clients, including one of KPMG's largest global life insurance audit clients and one of the leading asset managers in South Africa and the United Kingdom.
Mr Pickering was KPMG's head of audit in South Africa from October 2017 to April 2019, and was a member and interim chairman of KPMG's policy board and chairman of KPMG's financial statement review committee. Prior to that, he was managing partner of the Cape Town office for nine years.
Mr Pickering said: "I couldn't imagine a better move for the next chapter in my KPMG career. I am looking forward to continuing to build relationships with our employees and clients over the coming weeks and months, and settling in to life in Bermuda."
Mr Morrison said: "We are excited to have Gary join the team. With his background, Gary will bring significant additional experience to our audit practice."
Mr Zafar has been with KPMG for 13 years and, in addition to a portfolio of audit clients, leads the firm's department of professional practice, which is responsible for complex technical accounting issues and assisting clients in addressing accounting change.
Mr Smith has been with KPMG in Bermuda for more than ten years and is the leader of the firm's insurance-linked securities practice. He will take on the head of people role, succeeding Mr Bridgewater.
"Bermuda is a dynamic and exciting market and KPMG in Bermuda is committed to bringing the best resources available to our clients and community," Mr Morrison said.
"With change comes opportunity to adapt to the developing needs of our market and be the clear choice for our clients. These leadership appointments are part of that mission."