New custom VW electric vehicle arrives next week
Updated: Oct 27, 2021 08:00 AM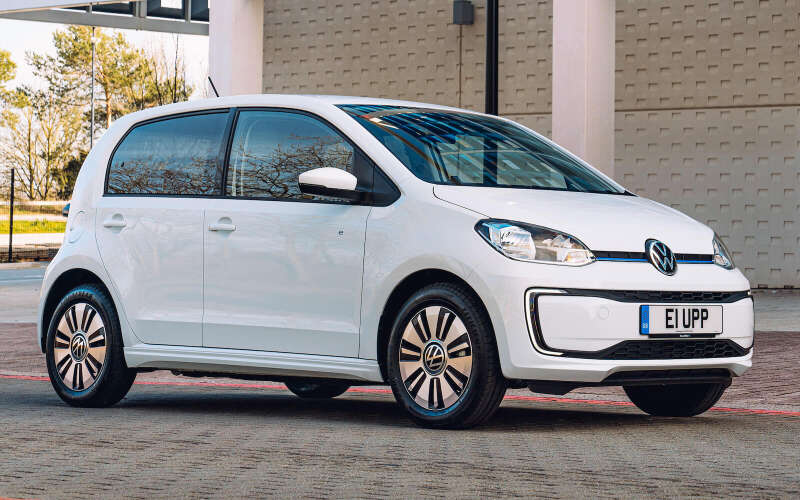 An established auto repair shop in Southampton is shifting into high gear by adding the ordering of custom electric vehicles to its services.
Rev Automotive Ltd owner Bill Calko, who opened the business in 2007, said that the first electric 2021 Volkswagen e-Up B-class vehicle is to arrive on the docks next Monday.
The custom order for a client may be the thin end of the wedge.
Mr Calko said: "I have had four other requests from people who want to come in and see the first vehicle. So I will potentially have five clients once the first car arrives."
Mr Calko, who worked as a Volkswagen specialist at HWP for eight years before opening Rev Automotive as a VW/Skoda service centre, said that prices for the e-Up range from $44,000 to $47,000, with a build time of 14 to 16 weeks for custom orders.
He said of electric cars: "It's the way we should be going.
"By 2025 or 2030, I don't think there will be many petrol vehicles out there — that's across the world.
"The e-Up is practical for the roads in terms of size and also in terms of power. It's made for the island pretty much, I think."
Mr Calko said that the e-Up has a range of 160 miles on a full charge.
He said that VW is providing full support in the areas of programming, parts and software updates, as well as with any issues that may arise requiring remote diagnosis of the vehicle.
Rev Automotive also has "all the latest scan tools and software" to handle any issues that may arise, Mr Calko said.