Belco honours Black innovator
Updated: Feb 24, 2022 07:58 AM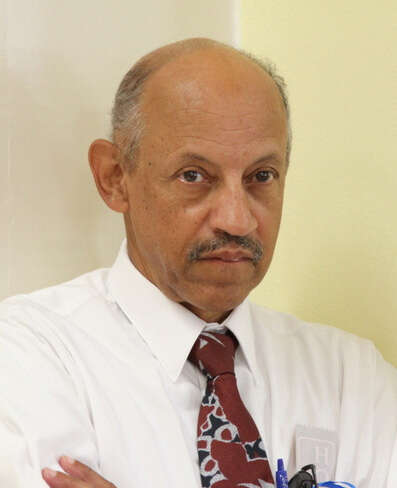 A Black former Belco employee of 43 years has been honoured for his work modernising the company.
Belco paid tribute to the late Nolan Leroy Smith, an electrical engineer who helped build the company's battery energy storage system – or Bess – which was named after him in 2019.
Belco president Wayne Caines said: "In recognition of Black History Month, Belco honours the professionalism, expertise, passion and legacy of Nolan L. Smith, who was dedicated to improving Belco and the lives of all Bermudians.
"Nolan was a pioneer in many aspects of the operations and systems we use today at Belco and he set the groundwork in our drive to become a renewable energy company.
"It is fitting, therefore, that our Bess, which demonstrates our commitment to sustainability, is named in his honour."
Mr Smith, a Bermudian, started working at Belco in 1966 in the electrical engineering section with a speciality in transmission and distribution (T&D) system analysis as well as metering and protection.
He was regarded as a genius when it came to electrical systems and was known for his expertise in Microsoft Excel, most notably by using VBA code to extend the use of Excel for power systems and other fields.
Mr Smith attended Thames Polytechnic in London, now known as the University of Greenwich, in 1980 and left in 1983 with a degree in electrical and electronic engineering.
He even started his own utility consultancy company, Nolan Inc, which specialised in T&D system analysis, metering and protection.
Mr Smith also became part of the team that planned work for Belco's Bess, which would offer more back-up power for the plant and strengthen Bermuda's electrical network.
It became the first of its kind in the Caribbean region when it was built in 2019 and cuts Belco's carbon dioxide emissions by about 4,500 tonnes a year.
Belco's Bess also won the Best Energy Storage Project award at the Caribbean Renewable Energy Forum – the largest annual gathering of the Caribbean clean-energy market – in October 2019.
Mr Smith retired from the company in 2010 and died five years later before the Bess was built.
A Belco spokesman said: "We believe that Nolan would have been excited, proud and thrilled to see the project come to fruition."