Realtor: more class A office space needed
Updated: Mar 21, 2022 05:22 PM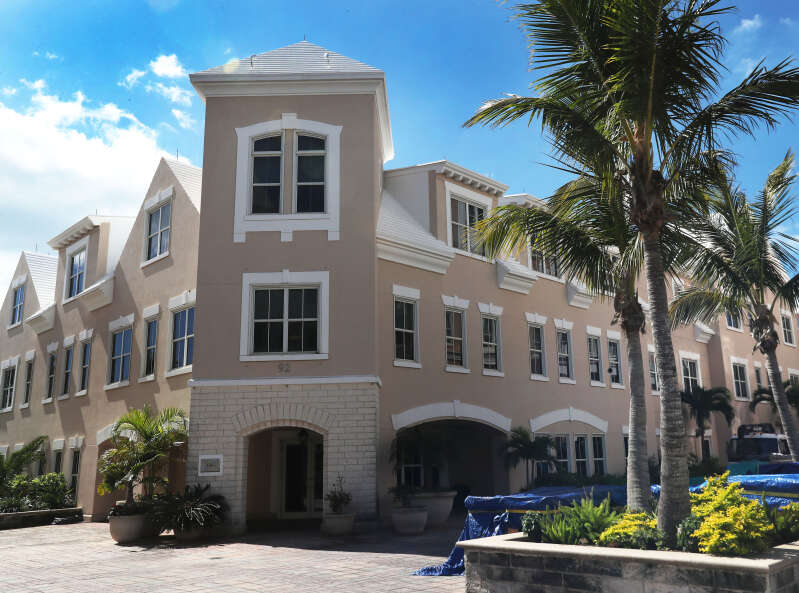 Bermuda requires more top drawer commercial accommodation to meet the growing demand, a partner at a leading realtor has said.
Penny MacIntyre, of Rego Sotheby's International Realty, said: "We need class A office space – there is no new construction coming online."
Ms MacIntyre was the leasing agent for Point House, the redevelopment of the former Bank of Bermuda building on Front Street in Hamilton by the Green family.
She said: "Approximately nine to 10 months prior to the first tenant taking possession for their buildout, it was 100 per cent pre-leased."
Ms MacIntyre said Class A properties are defined in part by their location in Hamilton's central business district.
They are also modern, have abundant natural light and high ceilings, are open plan, and are window-lined with views, particularly of Hamilton Harbour.
She added: "A-plus spaces are inclusive of parking on site or nearby."
Class A space in Hamilton/Pembroke is largely situated on Front Street, Pitts Bay Road and Bermudiana Road and includes buildings such as Point House, BF&M Insurance, Waterloo House, and the office buildings that make up the The Waterfront properties.
Orbis House and the Chubb building qualify, too, but they are owner-occupied.
Ms MacIntyre said the vacancy rate for Class A space that is ready to move into – and is not being sublet by a tenant – is about seven per cent.
But she added: "There are no new-builds of Class A, or full gut-outs. There are no major renovations under way."
However, Ms MacIntyre said, several older buildings in town are now going through the design, planning or financial process en route to being converted into spaces that will qualify them as being of Class A quality.
She said: "It's a good thing to do … in order to stay competitive, you need to upgrade … if you want to attract a Class A tenant."
Gut-outs of existing buildings may be the only solution to the paucity of top-class space.
Ms MacIntyre said: "We are out of land to build. There is only so much land on Front Street to construct a Class A building."
In the agency's report on the 2021 real estate market, released in January, Rego Sotheby's said the trend towards Class A space began in 2020.
The agency said the Class A market is dominated by insurance and reinsurance companies, hedge funds, financial institutions and law firms – including those long-established in Bermuda and others that are new-to-island.
Class A rentals range from $50 to $90 per square foot depending on a variety of factors such as location, views, amenities, age of building and parking.
In addition to the square foot rental cost, Class A buildings often have higher service charges ranging from $15 to $25 per square foot, and these do not necessarily include electricity, Corporation of Hamilton tax and Bermuda Government land tax, Rego Sotheby's said in the report.
In contrast, inventory in the Class B market remains largely available, with rentals in this bracket on the market for upwards of one year.
Class B rental rates range from the mid $20s to high $30s per square foot, and service charges typically range from $8 to $12 per square foot.
These buildings are not usually in the central business district, may not have amenities such as elevators and generators – and often do not offer water views or parking.
Most of the interest in these buildings comes from the local market and firms that are not motivated by prime west Hamilton locations.