Horizon launches new products for business
Updated: May 13, 2022 09:38 AM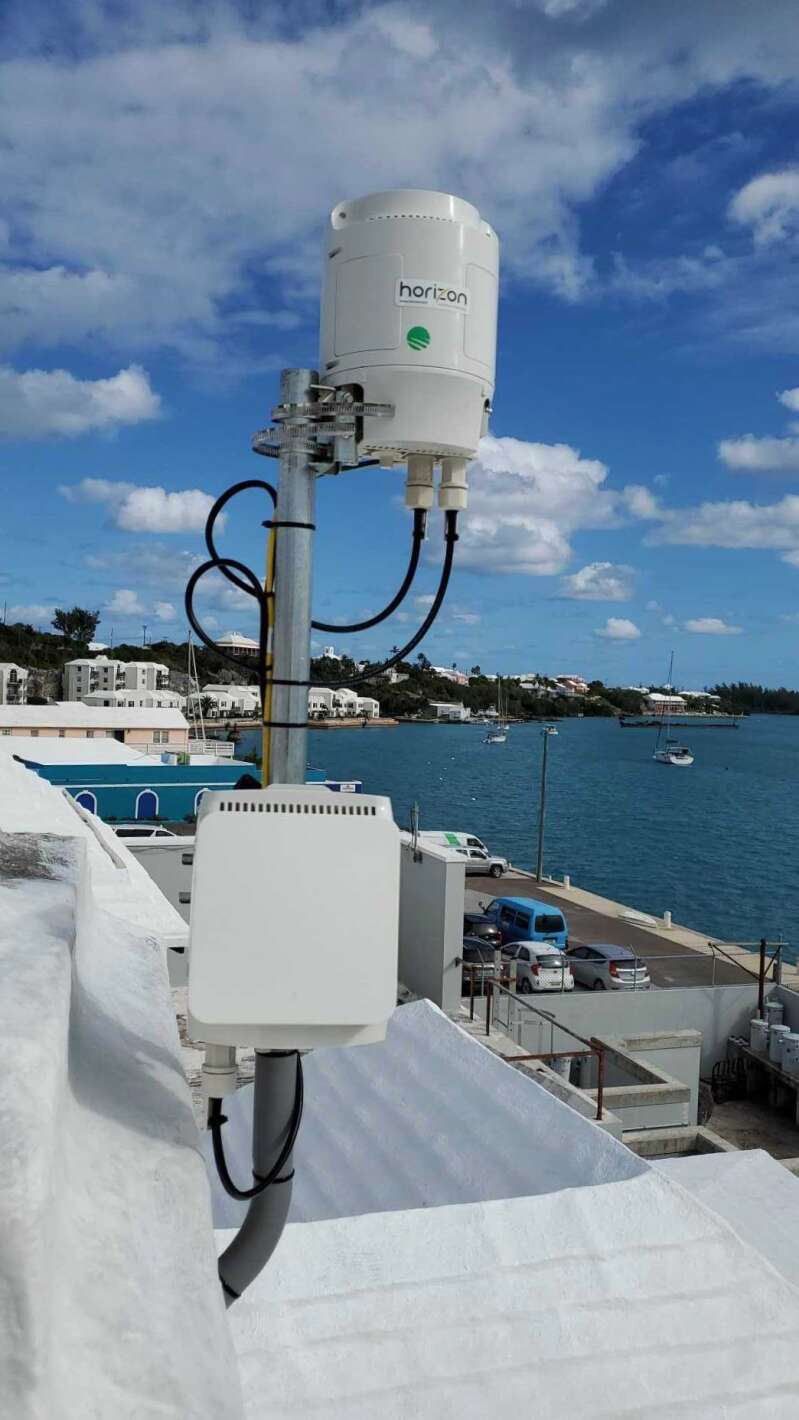 Bermuda's newest internet provider, Horizon Communications, has launched a range of new internet packages for businesses looking for high speeds and savings.
A spokesman for the company said Horizon's new wireless technology could provide one gbps+, secure, faster-than-fibre connections around Bermuda.
One gbps is 1,000 mbps, or 1,000 megabits per second.
Horizon's internet solution, with business connections powered by Terragraph, a solution created in partnership with Qualcomm and Facebook, has been launched in Bermuda with its network partner Siklu, which allows for extremely high bandwidth and data speed figures.
The company said the response to the technology so far had been positive.
"Horizon Communications is dedicated to providing ground-breaking internet service to Bermuda, and we recognise the business community has been hit hard over the past two years," said founder Gilbert A Darrell, who launched Horizon in May 2021.
"With our new business plans, we're dropping the price of business internet service in Bermuda by 25 to 50 per cent".
"In the past, local businesses didn't have many internet service options, but now Horizon has entered the market with high-speed and super-reliable connections, redundancy as a core service, as well as Voice Over Internet Protocol and network services for businesses," Mr Darrell said. "With more competitive pricing, it's our hope that we can help revitalise the business community in Bermuda."
"The new plans are competitive, with small business packages starting at $109 per month and the cost for enterprise grade, dedicated, symmetrical high bandwidth packages at half their previous costs," a company spokesman said.
Horizon said they were not stopping with offering new rates – they were also giving these same rates to their current customers as a thank you for their continued support.
For more information call 707-3278 or info@horizon.bm.