Members invited to rise to the marketing challenge
Created: Jul 11, 2022 07:58 AM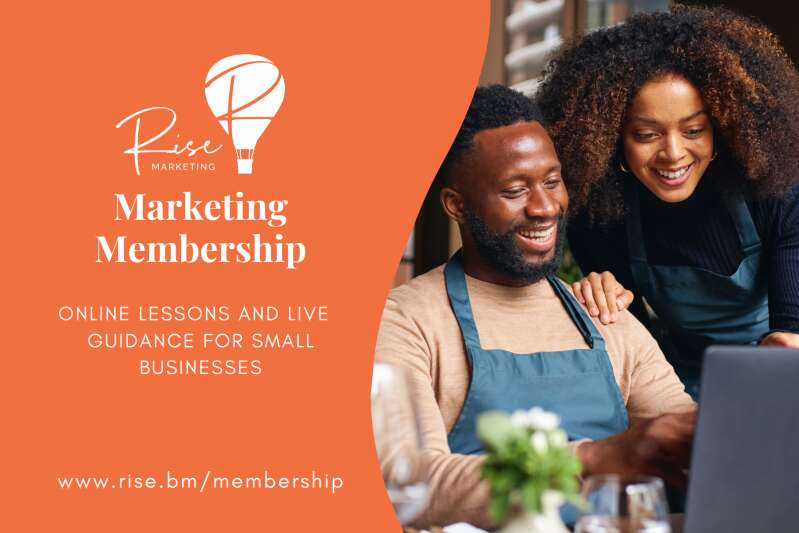 Rise Marketing is launching a monthly marketing membership for small to medium-sized businesses.
The organisation said that members will have access to revenue-generating marketing tips, lessons and guidance every month.
Rise said that running a business can be challenging; smaller businesses are recovering from the pandemic, dealing with shipping issues and trying to keep up with technology which continues to evolve the way people spend their time and money.
Consequently, it has never been more important for businesses to invest in understanding their customers and developing an effective marketing strategy, the organisation said.
Emilie Faulkner-Meek, CEO of Rise, said: "We're really excited to share this programme that we've been developing for months.
"The main goal for this monthly membership is to help businesses access expert advice, feel confident in their ongoing marketing activities and build community among other businesses experiencing similar challenges and opportunities."
Rise said that businesses joining the programme as founding members will pay $99 per month for the first year.
The organisation said they will enjoy this exclusive deal and become a vital part in guiding the lesson topics for the membership programme.
Ms Faulkner-Meek said: "I've been thinking about developing a membership like this for a long time.
"Having just taken Rise Marketing through the entrepreneurial Ignite accelerator programme, we learnt about launching a new project or business in a lean manner.
"Basically, you start with a first version of your offer and iterate as you go based on customer feedback to improve the product or experience.
"We'd like to invite founding members to be part of this project and guide us in the creation of this membership to identify what marketing topics, trends and content will be mostly impactful to their business."
The membership programme will include two live sessions monthly and two pre-recorded videos containing practical marketing tips.
The first live session will be a mini course and consist of a hot marketing topic or strategic planning lesson. The second session is a Q&A where businesses can ask any marketing-related questions and will receive professional guidance.
Rise said the membership is for businesses that need marketing guidance but do not have the budget to pay an agency or consultant.
It is designed to help businesses that are not doing any marketing, are starting to do marketing, are unsure how to market, and those with part-time marketing help.
Ms Faulkner-Meek added: "Launching this membership at a low price for founding members will allow us to focus on developing content specifically for these founding members and getting feedback as we go along.
"The monthly membership rate will go up, so it's an amazing opportunity for small businesses to join our membership community now."
As members, Rise said, businesses will learn how to utilise and execute the right marketing strategies to successfully connect to their prospective audience.
Rise said it will analyse insights from its founding members to create timely content that addresses the specific marketing needs of businesses.
The membership will be led by Ms Faulkner-Meek, who has more than 12 years of marketing experience for organisations such as L'Oréal, Digicel, Horizon Communications and Duch Pops Bermuda.