Animal doctors who make house calls
Updated: Aug 11, 2022 08:04 AM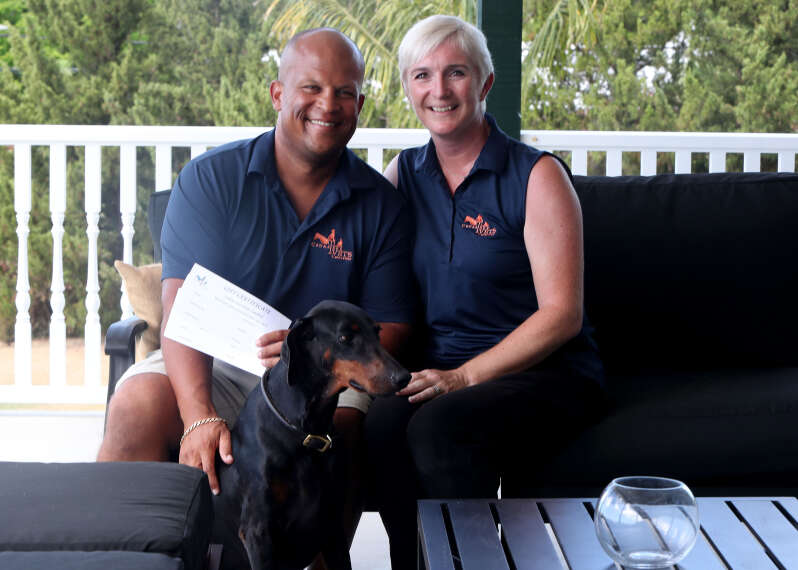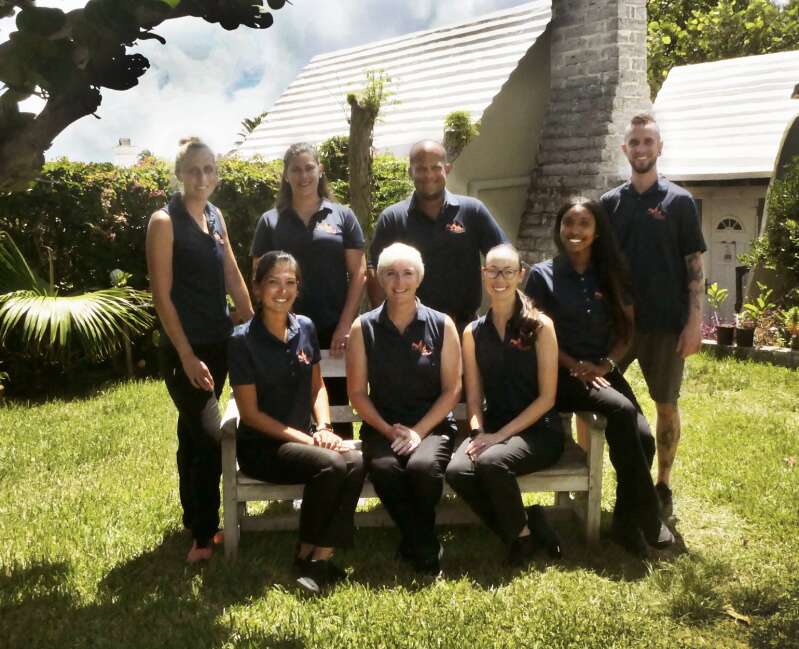 After a decade of delivering stress-free healthcare to their animal patients, mobile veterinary business owners Lucy and Mark Richardson still marvel at how enthusiastically their venture has been received.
The Richardsons launched CedarTree Vets Limited on the first day of August, 10 years ago, betting that companion animals would be better served – and much happier – if treated at home instead of being lugged to a veterinary clinic by their owners.
Dr Richardson said: "This year will be a special year for us. When we first started, we had no idea where we would be in ten years. It is exciting to see where we are now."
Today, the Richardsons are joined in the practice by veterinarians Erin Jackson and Lianna Aggarwal, and veterinary nurses Sam Trewick-Coleman, Chelsea Burrows, Emma Miller and Shaunte Young.
Morning and afternoon, Dr Jackson and Dr Aggarwal leave the Devonshire clinic in well-stocked company vans, one heading west and the other driving east. They will each see 12 animals daily.
At-home treatments can include pregnancy ultrasounds, blood work, wellness checks and heart check-ups.
Community nurse Ms Miller also heads out on the road, doing diabetes clinics, weight checks, nail trims and administering some vaccines.
Procedures requiring back-up, such as X-rays, dental work and surgery, are performed at the organisation's fully-functioning clinic on Tee Street in Devonshire.
Dr Richardson handles those duties in the morning and completes management tasks in the afternoon.
The Richardsons launched the practice after Lucy had spent 10 years in a traditional clinic-based veterinary practice.
She said: "What we do as veterinarians is we read behaviour – and we do it very well after ten years. My behaviour reading every day was stress and not only on behalf of our patients, but also their owners.
"I had seen animals dealing with stress for years and I wanted to improve it.
"I thought 'there's got to be a better way of administering care to animals, including the stress to the owner'.
"So we had a chat and decided to give it a go. We had no idea how successful it would be."
Pet owners who patronise the practice know that their furry friends are less stressed when they receive a house call from CedarTree Vets – and Dr Richardson said she could back up their intuition with hard data.
Cats normally have a heartbeat of 150 beats per minute – but a visit to a veterinary clinic can produce heartbeats of 200 beats per minute.
Dr Richardson said: "That is the cat telling you what is happening to their cortisol, their stress levels. The higher the heartbeat, the higher the stress.
"What we are used to as vets in clinics is 200 beats per minute. We accept that as a normal rate in the clinic, but it's not a normal rate. It's not true – the truth is 150 beats per minute."
She added: "When cats get stressed over a period of an hour or two their glucose level increases in their bloodstream. We see it routinely; it's a stress glucose."
But at their mobile practice, Ms Richardson said: "We don't have that any more now. It's gone from our blood tests.
"You intuitively feel as an owner that your pet is happier at home – but we can actually quantify that with the beats per minute and the glucose levels."
Of course, it does not hurt that CedarTree's staff make house calls with treats in their pockets and having sprayed their equipment with cat or dog-friendly pheromones.
Mr Richardson, the managing director of CedarTree, said: "When we bring out the weigh scale, puppies come and sit on it."
Dr Richardson said: "The treats make us nice people from the moment we arrive. We joke that when the truck pulls up, it's like the ice cream van.
"We think about and care about the animal's perception of what we are doing. We try to make it not a miserable vet visit, but a joyous thing – they're happy to see us."
Dr Richardson, who writes a column for The Royal Gazette, said Bermuda was the ideal place for a mobile vet practice based on its size and the "feeling people have for animals in Bermuda – we are a very animal-loving people, pets are part of the family".
She paid tribute to CedarTree Vets' staff for the work they did to help animal patients, their owners, and the business navigate the Covid-19 pandemic.
Dr Richardson said: "They are heroes to me, absolute heroes. They never failed to show up and do an outstanding job.
"They were front line workers from the get-go, out there dealing with this from the beginning and they have done it with grace and with poise. They are wonderful people."
The Richardsons give back to the community with their support of lower-cost spaying and neutering programmes at the SPCA and at Cats Bermuda, and with their backing of WindReach, where CedarTree provides annual wellness and vaccinations free of charge for the organisation's therapy horses.
To mark their 10th anniversary year, CedarTree will give both the SPCA and Cats Bermuda ten free cat spays or neuters.
They also take on students during school holidays, including veterinary and veterinary nursing students, college students pursuing other degrees, and high school students.
The students spend time in the clinic and also head out in the company vehicles to accompany staff on house calls.
Dr Richardson said: "We feel that's huge – we enjoy seeing those young people and hopefully they enjoy seeing what we do. We are invested in the community in Bermuda very much."