Friends win first Teye-Botchway scholarships
Created: Jul 08, 2020 09:00 AM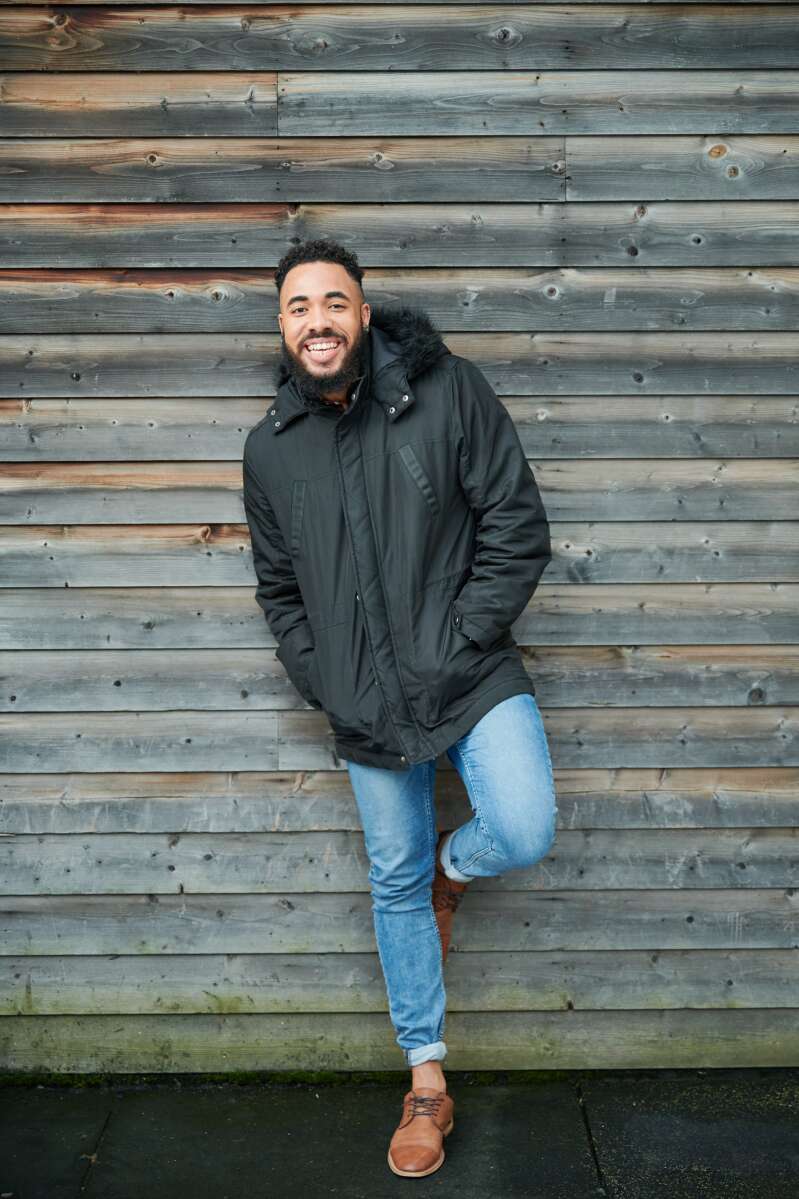 Two friends and eyesight healthcare students are the first winners of scholarships set up in memory of an eye surgeon who died last year.
Katrina Hassell, 25, and 26-year-old Trae Trott have been awarded $5,000 Leonard Teye-Botchway awards to help fund their degrees in ophthalmology by the Bermuda International Institute of Ophthalmology.
Ms Hassell, from Southampton, is in her second year of the Doctor of Optometry and Master of Public Health programme at the Massachusetts College of Pharmacy and Health Sciences.
She said she the decision to study healthcare "came very naturally" when she was just 13.
She added; "I love people and I love science, so connecting the two was a quick and easy decision."
Ms Hassell said that Dr Teye-Botchway had treated her younger brother's eye problems from birth.
She explained optometry "seemed to me the greatest way to express my love for my brother".
Ms Hassell added: "Upon return to Bermuda one day, I hope he can be my first and favourite patient."
She worked as a shadow to one of Dr Teye-Botchway's technicians while still in high school.
She also befriended Mr Trott at school leadership conference and later worked with him at a vision clinic.
Ms Hassell said: "I was so excited when I got the email from my mom about the BIIO Scholarship in memory of Dr Teye-Botchway.
"The first thing I did was contact Trae Trott and said, 'This is the one. Trae, we gotta go for this'
"After years of applying for scholarships, to see one finally directed at vision care was so encouraging."
She added the scholarship "provides some relief to my parents who have never deterred me from pursuing my goals, regardless of the cost" and was also a morale booster.
Ms Hassell said: "I have a passion for community health, learning how to best serve a community regardless of socioeconomic standing.
"Serving the underserved is my goal. When Bermuda invests in Bermudians, the decision to come home to work and live becomes easier and easier."
Dr Teye-Botchway died suddenly last year, aged 64.
The BIIO said: "Two outstanding students were selected after successfully interviewing with the selection committee, displaying remarkable academic achievement, submitting impressive essays addressing healthcare in Bermuda and showing involvement in extracurricular activities while in university."
Mr Trott, also from Southampton, who has eye problems, said he had an early interest in biology.
He added his interest in the field was also stimulated by being around eye care doctors "from an early age for the treatment and management of my condition".
He said optometry had been "a matter of wanting to pay it forward, so to speak, saying thank you and being able to provide the same care I was given".
Mr Trott is studying for a Bachelor of Science degree in optometry at Bradford University in England.
He said: "Fortunately, I had known Dr Teye-Botchway since the age of 6 or 7.
"Being a patient of his for 20 years, he had literally seen me grow up and knew my story."
He said his career choice had come as no surprise to his mentor.
Mr Trott added: "I will always be grateful for the opportunity I had to shadow him and for the advice given when I was considering schools in the UK.
"Another thing I appreciated was, regardless if it was in the exam room or running into him in town, we would always find time to have a little chat about school and how I was getting on."
Mr Trott said he had had no luck with scholarships in the past, but "the timing of this one couldn't have been better".
The Covid-19 pandemic dashed his hopes of coming home to work and save money.
He added: "Believe me when I say I am grateful to be one of the recipients.
"Also, it was cool finding out that my good friend Katrina Hassell was the other recipient.
"When applying, we mentioned how cool it would be if we both got the scholarship and here we are."
Mr Trott will start his preregistration year in London after one more year at university.
He said: "Ultimately, my plan is to come back to Bermuda as an independent prescribing optometrist.
"But before I do so, I would also like to attain a specialisation in the treatment and management of glaucoma.
"Without a doubt, I am excited to see what the future holds and to be welcomed with open arms by the optometry community when it is time for me to return to Bermuda."