End-to-End to go ahead despite Covid-19 impact
Updated: Oct 15, 2020 02:50 PM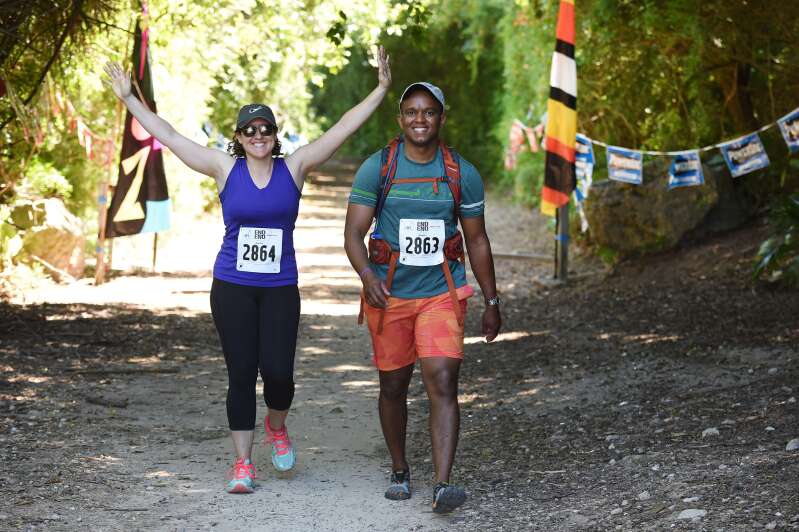 This year's Axa End-to-End fundraiser will take to the streets later this month after a five-month postponement caused by the coronavirus pandemic.
But – unlike past years – the October 24 event will not have an official start or end time or location in an effort to combat Covid-19.
Participants can start anywhere along the route that is convenient and water stops placed across the island.
Anne Mello, chairwoman of the Axa End-to-End board, said: "In spite of the changes, the community spirit and energy that surrounds the event will still be present and we urge everyone to come out and join in the fun and help raise much needed funds for our selected Bermuda charities.
"In working with the Ministry of National Security and obtaining their advice, we have tailored our event this year to ensure it can proceed without the need for an exemption."
She told the public: "If you are taking part, I would urge you not to congregate in large groups, practice physical distancing and wear masks, all of which are part of the Covid-19 regulations."
The event will be used to raise cash for four charities – the Bermuda Zoological Society, Vision Bermuda, the Garden Club of Bermuda and The Family Centre.
The event will also include a $13,000 school prize, put up by professional services firm Deloitte, which will go the school that raises the most money.
Carol Parker Trott, the communications and marketing director at Axa XL in Bermuda, said: "We are pleased that the End-to-End is going ahead and that we are able to continue to support it.
"We at AXA XL, like many in Bermuda, always look forward to this event and this year more than ever we recognise its importance, particularly for the beneficiary charities and the critical needs that they address in our community."
Online registration for the event has started at www.bermudaendtoend.bm.
Participants can pick up an entry package with their number, a shirt, back pack, water bottle, participation medallion and a goodie bag at the Jack King building in the Botanical Gardens between 8am and 6pm on October 21, 22 or 23.
The event is scheduled to run between 7am and 1pm.
The End-to-End has been a staple of the Bermuda calendar for 33 years, and has raised more than $7.5 million for charities.
The fundraiser was scheduled to be held on May 2, but was pushed back because of the Covid-19 pandemic.