Man says he has 'no idea' how gun parts got into parcel
Created: Nov 25, 2020 08:00 AM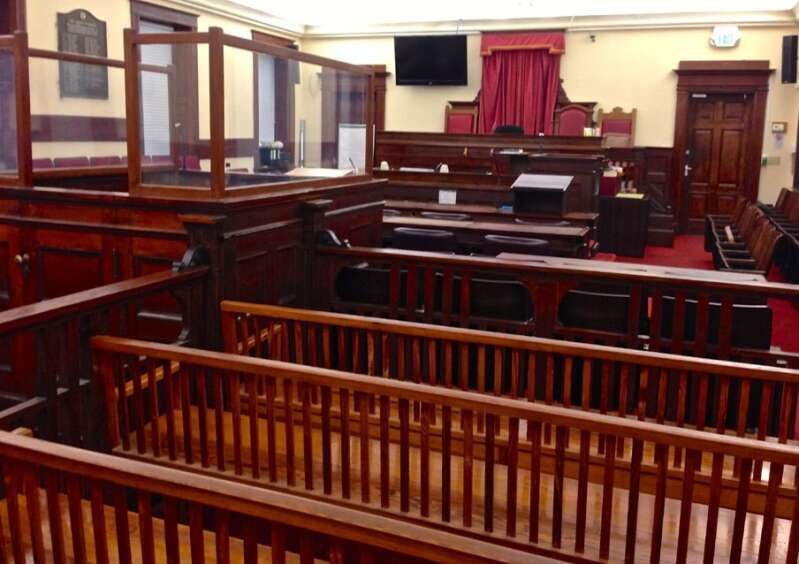 A man accused of smuggling gun parts told the Supreme Court yesterday that he had "no idea" how the parts came to be in packages he sent to Bermuda.
James Rumley, 39, said he posted the first package on behalf of a customer through his work with a US delivery firm and sent another two packages to make room in his luggage days before he returned to the island.
Mr Rumley, of Spring Benny Road, Sandys, has pleaded not guilty to three counts of importation of firearm components in June and October last year.
The packages, intercepted by police, contained gun parts including a gun handgrip and trigger mechanisms concealed in a shower head, two gun barrels hidden inside a hard plastic tool box and gun triggers hidden among auto parts.
Mr Rumley told the court that at the time of the incident he was living in Pittsburgh, Pennsylvania and worked making deliveries for Postmates.
He said: "It's a courier service. I deliver packages, food, things of that nature."
Mr Rumley said he got notification of a job on May 21 last year to collect a woman called Karen Guskey and a package and take her to FedEx so the parcel could be shipped.
He said collected the customer, drove her to a FedEx office, filled out the shipping forms and paid in cash.
Mr Rumley said he had to fill out the forms himself because he would be in trouble with his company if the package went to the wrong address.
He added he paid in cash because he had left his prepaid Postmates debit card at home.
He said he did not realise the package was going to Bermuda until he saw the St George's address at the FedEx office.
Mr Rumley said he sent a second package to Bermuda on October 10 because a friend had asked him to bring him a coil spring compressor kit but his luggage was too full.
He said: "I was supposed to bring it down but I had other gifts. It was my daughter's birthday."
Mr Rumley said he bought the compressor from a store minutes before he went to the FedEx office and sent it to Nyna Lightbourne, the mother of his child, because he did not have his friend's address.
He added that he had forgotten his ID, but he brought a "friend of a friend" to FedEx and sent the package in her name.
Mr Rumley said he mailed a third package to his own address in Bermuda the next day.
He told the court he did bring his own identification to FedEx for the third parcel, but the clerk put the sender's name as "Robert James" instead of "James Robert Rumley" as printed on his ID.
Mr Rumley admitted to Cindy Clarke, for the Crown, that he lied to police when asked if he had been in contact with Ms Lightbourne about the package sent to her address.
He told police he had not had any communication with her about it, but said in court he messaged her on October 14 about the package.
He added: "It was just one of those things."
Mr Rumley agreed that he had sent Ms Lightbourne a message to warn her not to let her aunt open the package – but said he did so because the aunt was "pokey".
Mr Rumley added that he "technically" said that he had mistakenly sent packages to Bermuda instead of California, but said the comment was meant to mock an officer who had earlier suggested that version of events.
He told the court: "Yes, I said it, but it wasn't my words coming from me."
The trial continues.
•It is The Royal Gazette's policy not to allow comments on stories regarding criminal court cases. This is to prevent any statements being published that may jeopardise the outcome of that case.