Retrospective healthcare amendments approved
Created: Dec 07, 2020 08:00 AM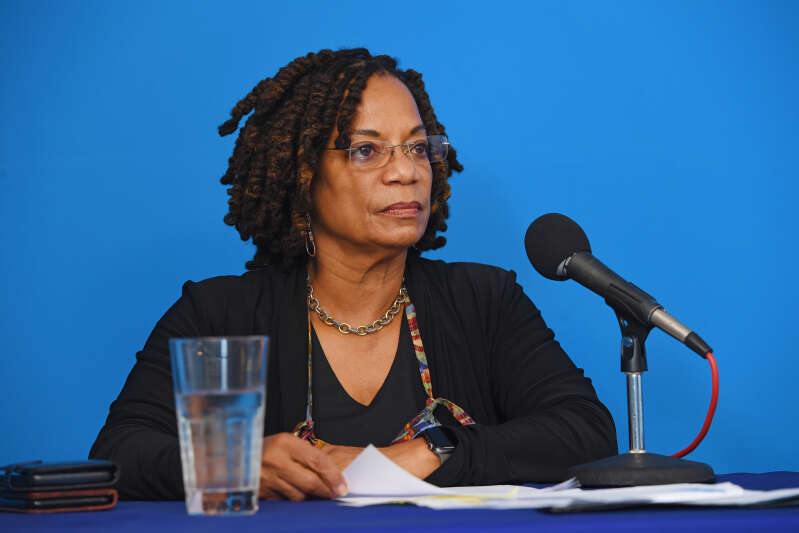 Healthcare amendments on the payment of insurance premiums, as well as insurance coverage for tele-health, were discussed by MPs last Friday.
The Health Insurance (Miscellaneous) Amendment Act 2020 allowed for a temporary extension of the deadline for Health Insurance Plan and FutureCare premiums from 60 to 90 days.
Kim Wilson, the health minister, told the House of Assembly that the health insurance department opted to extend the time limit in February as the impact of the Covid-19 pandemic started to be felt in Bermuda.
She said that with seniors and other potentially vulnerable clients choosing to get medical treatment remotely during the lockdown, the legislation would allow tele-health to be covered under HIP and FutureCare.
Michael Dunkley, the shadow health minister, said the Opposition supported the move.
He asked how many FutureCare premiums had gone unpaid, and what the impact was on the hospital with the "drastic rollback" in revenues as a result of the pandemic.
Cole Simons, the Opposition leader, raised concerns that many Bermudian patients had opted to consult doctors overseas through telemedicine.
He said: "They're having their meetings with doctors overseas.
"How are we regulating that challenge, because we have foreign doctors in essence through telemedicine, practising in Bermuda?"
Ms Wilson replied that the bill addressed health insurance policies, specifically HIP and FutureCare.
She said: "Under this legislation, the telemedicine that is being provided for is always for office visits locally, here in Bermuda.
"With respect to HIP and FutureCare, there has been no take-up with respect to this legislation. It was for only two months and we offered it when we thought that Covid would have impacted persons."
The minister added that, because of unemployment benefit programmes that the Government introduced in the wake of the Covid pandemic, there had been no need for the extension.
Mr Dunkley asked why that clause of the legislation was being debated when it was effectively redundant.
Ms Wilson earlier confirmed that the extension was for "90 days from April 1".
Mr Dunkley asked: "So it has already ended and there has been no take-up on this legislation change?
"If the extension has ended, and there's been no take-up, why are we doing this clause of the legislation?
"Why are we here passing legislation that hasn't been used and is past its sell-by-date? Couldn't this clause have been removed?"
Ms Wilson replied that Cabinet had "gone through the process" and approved it.
Ms Wilson said: "There was uptake in asking for the delays. This is validating what actually took place."
All five clauses of the bill were approved.
"