Firefighters tackle East End car blaze
Updated: Dec 13, 2020 09:35 PM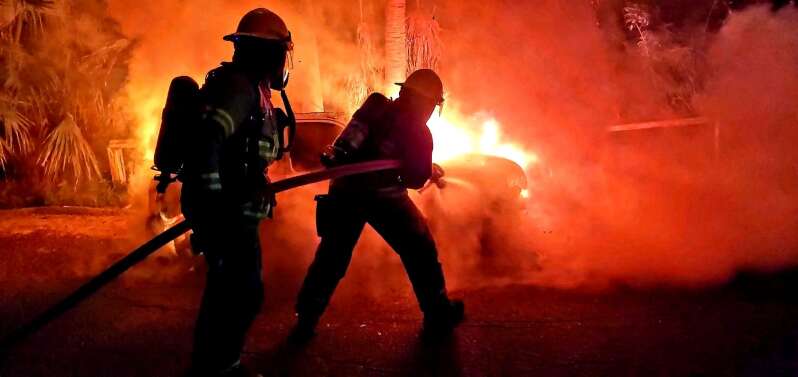 Firefighters tonight tackled a car engulfed in flames.
Six firefighters from Clearwater Station responded to an alert about a burning vehicle.
A Bermuda Fire and Rescue Service spokesman said the team, who wore breathing gear, "quickly extinguished the fire".
The incident happened on Suffering Lane in St George's about 7pm.
He added: "The cause of the fire is under investigation."