Live updates: Power returned to most customers, say Belco
Updated: Dec 18, 2020 05:37 PM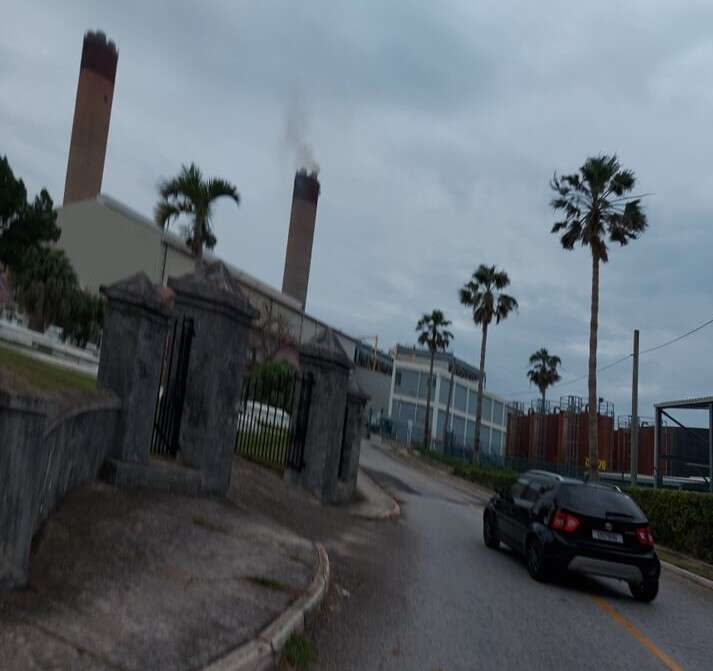 About three quarters of the island had power restored this afternoon as Belco crews worked to get electricity to all residents and businesses by the end of the day.
Dennis Pimentel, the company president, said that teams were "feverishly working" to get Bermuda's lights back on.
He added that by about 4.30pm "some 75 per cent of customers" had power restored.
Mr Pimentel said: "We want to thank our staff that have been committed to getting us back on.
"The beauty for me is that there was not a fire, there was … no mechanical damage, no critical infrastructure damage.
"We did not have a negative environmental impact event.
"Everyone is safe, all of our employees, and they're all working with us today.
"We're pleased that this was – to a certain extent, other than the outage – it was a bit of a non-event in terms of any critical damage."
A spokesman added that the outage map on the company's website was not providing live updates, so did not reflect power restoration.
An update on the Belco website said: "As of 5pm power has been restored to the majority of all customers, however restoration work is still continuing in the areas of Camp Hill, St George's and Ess Hill.
"There may be some additional small, localised areas without power and if a customer remains without power they should call the Belco outage reporting line on 955."
Wayne Caines, the president of Ascendant, Belco's parent company, said that leaders of the energy company met the Emergency Measures Organisation, including representatives from the Government, police and fire services.
He added: "Belco has been in existence for 114 years and we understand that we have a responsibility for making sure that this country is powered up and that people have electricity.
"That is something that we take very seriously."
Mr Caines apologised for the island-wide outage, which he said was the first since 2005.
He added: "That's 15 years of giving stellar service to this country without an island-wide outage, so when we do have an island-wide outage, as a management team, we are deeply concerned."
Mr Caines said: "We are investigating the cause of it and, at the appropriate times, we will share that information with the Regulatory Authority and other bodies."
Drivers were warned earlier to take care on the roads when approaching traffic lights, many of which were out, although traffic lights in Hamilton were restored by 2.30pm.
Mr Pimentel added: "Disconnect any sensitive electronic equipment so that it does not cause any damage when we restore."
A police spokesman said earlier that officers were out on patrol and on points duty at main intersections.
He added police had fielded "a number of non-emergency calls" about the mass power cut.
The spokesman advised people to tune in to 100.1FM for updates, or to get updates at www.belco.bm, to free police lines for emergency calls.
Commissioner of Police Stephen Corbishley said police were in regular contact with Renée Ming, the national security minister.
Mr Corbishley added: "We have assured her that we have not been significantly impacted by today's islandwide power outage.
"I would like to similarly assure the community that we are mobilised to address any eventualities which arise as a result of this situation."
Mr Pimentel said earlier work to restore the island's energy grid and the power plant would take hours.
He was speaking at a press conference just after 1pm, about 2½ hours after an island-wide power outage.
Mr Pimentel said that once the grid was stabilised, the company would start to restore power to customers.
King Edward VII Memorial Hospital was Belco's first priority.
Parts of Hamilton had power restored around 1pm and Flatts was reported to have power back at 2.50pm, as did parts of Devonshire.
Shops and restaurants on Reid Street, often Hamilton's busiest, got power back at around 2.34pm.
Mr Pimentel said: "We are keen to get everyone on line as soon as possible, but that comes with some challenges."
See more photos of the power outage here
He apologised for the outage, but said he could not comment on the possibility of reimbursement for affected customers.
Twitter
David Burt, the Premier, tweeted that he received a call from the utility company after power was lost about 10.20am.
He wrote: "I have asked if anything catastrophic has taken place and they have advised me that is not the case.
"They are working to restore power and I'm sure will provide an update to the public shortly."
Mr Burt added later: "911 services are working and fire services are up.
"Bermuda Police has been deployed to assist with traffic.
"Emergency power has kicked in at the hospital and patients in ICU are OK.
"Airport is powered."
Ms Ming said that the Disaster Risk Reduction Mitigation Team was monitoring the situation.
She added: "Our ministry has been in contact with Belco regarding the outage and they are working tirelessly to restore power.
"I have also been in contact with our key stakeholders such as the airport, the Bermuda Police Service, the Bermuda Fire and Rescue Service and the Bermuda Hospitals Board and have been assured that their emergency services are operational.
"We recognise that the public are rightly anxious and concerned and want to assure all of Bermuda that we are working with all major partners to get power back online.
"I am asking the public to please not call the 911 line unless it's a severe emergency.
"I encourage and thank the public for their patience and co-operation during this time."
Simone Maranzana, co-owner of Portofino, said at 12.20pm the restaurant was one of many still without power.
Mr Maranzana said: "Business people have been coming by trying to get a table, trying to get takeout, but we can't do anything.
"The kitchen is closed, the chefs can't prepare anything, there's no exhaust system to vent the heat.
"We're adrift. It's just another unbelievable day of 2020."
He said he hoped the power would return by 12.30pm so they could serve lunch to some customers.
Generators at the King Edward VII Memorial Hospital were running, which kept the building lit before main power returned.
A hospital spokeswoman said the hospital encountered technical problems when the outage began, but they were quickly resolved and did not affect patient care.
A fire alarm activated at Belco's Serpentine Road offices at about 11.45am and employees had to evacuate the building and assemble outside.