Injured motorcyclist dies as police roads crackdown continues
Updated: Oct 13, 2021 03:08 PM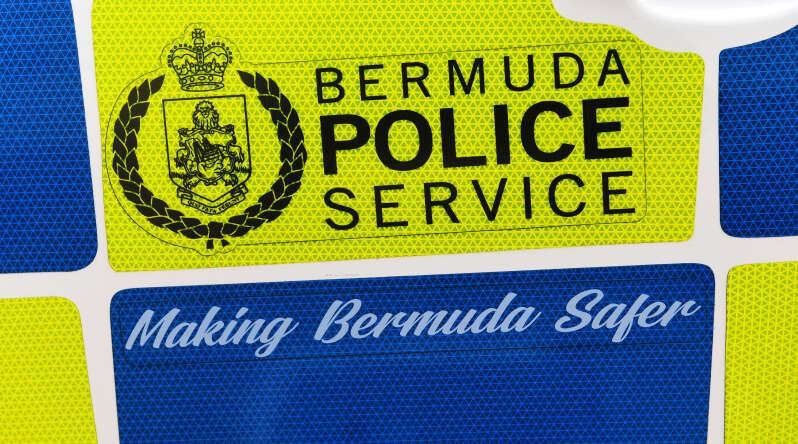 A 46-year-old man injured in a two motorbike collision last month has died, police said yesterday.
Allen Trott suffered serious injuries in the crash on Warwick's South Road, near its junction with Dunscombe Road, on September 19.
Police said Mr Trott died 11 days later in King Edward VII Memorial Hospital's intensive care unit.
Mr Trott was the 12th roads fatality of the year.
The other rider involved in the crash, a 21-year-old man from Pembroke, was treated for a broken arm.
A police spokesman said the investigation into the crash continued and appealed for witnesses to contact police.
The news came as police said their Operation Vega crackdown on bad behaviour on the roads continued.
Chief Inspector Robert Cardwell said: "In the third quarter of this year – the most recent period of Operation Vega – we have seen collision numbers reduced in all categories but fatalities.
"Road traffic fatalities currently stand at 12, a sharp increase compared to previous years."
There were 71 serious injury collisions in the first three quarters of 2021, down from 87 on the same period last year.
Mr Cardwell said: "Slight injury collisions are down to 397, compared to 456 in the previous quarter.
"Damage only collisions are at 403, down from 567 in the previous quarter."
Mr Cardwell added Operation Vega, which has run for 13 weeks, had seen 2,082 tickets issued for a range of offences, including driving without due care and attention, unfastened helmets, unlicensed and uninsured vehicles, failure to obey traffic signs and speeding.
He said: "In the last week, speeding offences reported ranged between 55kph and 91kph.
"The number of tickets issued is up dramatically when compared to the same period in previous years."
Mr Cardwell explained the operation was designed to calm the roads and reduce collisions.
He insisted: "Operation Vega is not solely about issuing tickets.
"It is equally about effective visibility of our patrols. Being in the right place at the right time so that our visibility brings calm, slows things down and impacts driving behaviour."
Mr Cardwell said: "Our collective message to the public continues to be slow down, drive/ride carefully and cautiously and obey traffic signals and signs.
"Road safety is everyone's responsibility."
A police spokesman apologised to the families of Sylvia Trott, 73, and Ramond Francis, 53, who were left off earlier roads death statistics.
Mr Francis died after his motorcycle was in collision with a car at the junction of Middle Road and Fairhaven Lane in Sandys on July 9.
He was treated in King Edward VII Memorial Hospital for his injuries and discharged, but died on August 5.
Ms Trott was hit by a car as she used a pedestrian crossing at the junction of Victoria Street and King Street in Hamilton on March 4.
She died in the KEMH ICU on July 18.