Audrey Brackstone (1932-2022): Craft Market founder and chamber chief executive
Created: May 31, 2022 07:52 AM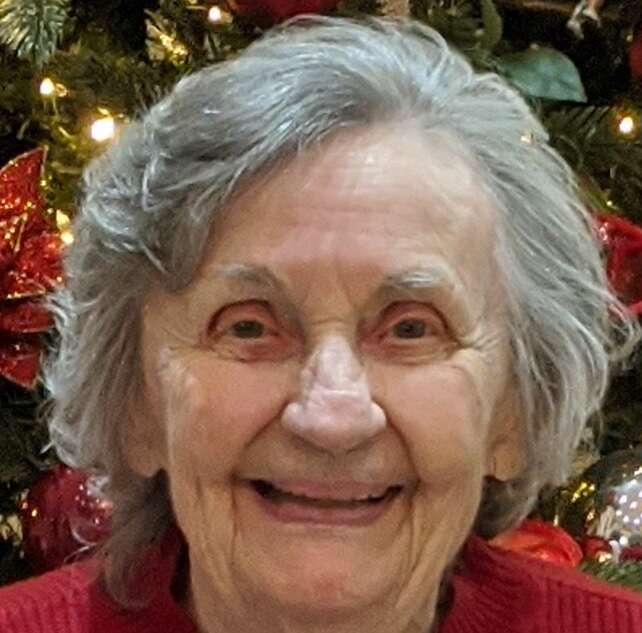 A former executive director of the Bermuda Chamber of Commerce was among the founders and later the manager of a hugely popular crafts centre at the West End.
Audrey Brackstone came from Bartlett, a small town in the White Mountains of New Hampshire, and worked in New York before settling in Bermuda, according to a tribute in the Caledonian Record.
Ms Brackstone spent most of her life on the island, enjoying theatre and heritage as well as singing and volunteering for the Bermuda Philharmonic Society.
But she was most associated with the Bermuda Craft Market in Dockyard.
The concept dated back to an off-season venue created in the mid-1970s, when the Department of Tourism and the chamber established a forum to boost local craftsmen as part of a promotion of winter activities.
The idea grew into the Rendezvous Season attraction, run out of the No 1 Shed in Hamilton, where visitors could watch vendors at work on their creations, until the Craft Market became a reality in 1987.
St George's was an earlier choice, but organisers struggled to find a location, and ultimately the market found a home in Dockyard.
Ms Brackstone joined the craft market as manager in 1991 after 20 years with the chamber of commerce.
She had started out as treasurer until the market split from the chamber as an entity of its own.
Ms Brackstone told The Royal Gazette in 1997, as the market celebrated ten years, that the demonstration of art and skill proved part of the entertainment.
"The purpose of the Craft Market has always been to offer display space and facilitate sales for the small business craftsperson," she said. "The criteria are that the craft is of a high quality."
Ms Brackstone admitted surprise that the market, which relied on word of mouth, thrived as it did, becoming a top tourist attraction of the 1990s.
In 2007, calling it "a huge success story", Ms Brackstone described the market as "a co-operative — everybody owns the market".
At age 83, Ms Brackstone retired and moved back to the US to be closer to family.
She died in Alpharette, Georgia, survived by her son Iain Brackstone, brother Bernard Chase and granddaughters Meredith and Paige.
· Audrey Velma Chase Brackstone, a head of the Bermuda Chamber of Commerce and a founder of the Bermuda Craft Market, was born on January 4, 1932. She died on May 19, 2022, aged 90.