There's a difference between coaching and cheerleading
Updated: Aug 26, 2014 08:01 AM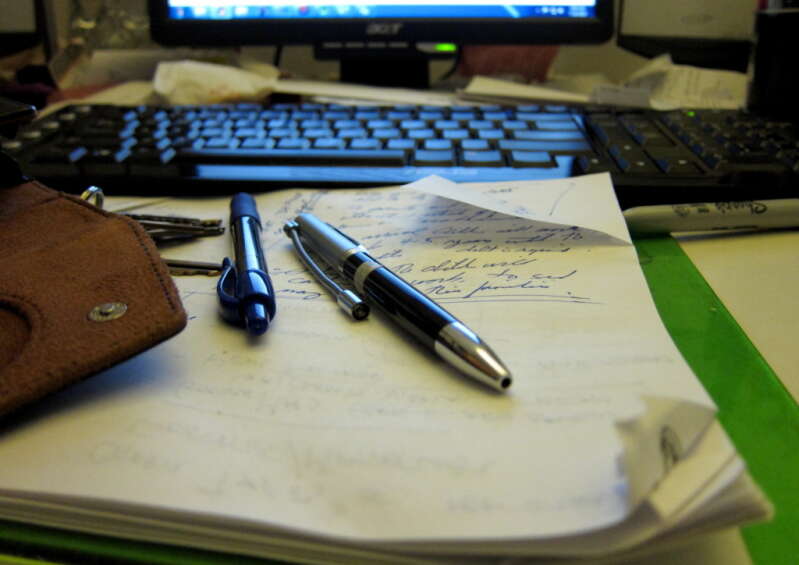 On the first weekend in September I will be involved in the first meeting for a group of people taking the certification in coaching through the Department of Leadership and Professional Advancement at Duquesne University.
I have been coaching people for years without such a certification, as I'm a self-starting student of many things. Forty-eight years ago, for instance, I taught myself to play guitar, and now I'm as good as Eric Clapton — well, maybe not quite that good.
Having read many books on coaching and having attended several workshops on the subject, and having acquired decent clinical skills as a psychotherapist, I considered myself to be able to coach. I work alongside several coaches at Benedict, and we compare notes during our group supervision hour each week. So, I can, but I could be better.
But why am I going to the trouble of getting this particular certification? Why don't I just go online and get it done more rapidly and more inexpensively? Well, the programme through a recognised university and through their department of leadership was appealing to me. It provides face-to-face experiential learning. My wife had completed this very same programme, and I knew from talking with her that it was a quality training experience.
I also sensed along the way that there had to be a difference between so much of what I see passing as coaching and actual coaching. Let me illustrate.
Pre-season NFL American football is coming to a close, and the regular season will begin while I'm at Duquesne University in Pittsburgh. I watched parts of two games over this last weekend. There were the players trying make the team, trying to catch the coaches' imaginations. There were the trainers. There were the referees. There were also the coaches themselves and the cheerleaders.
The coaches had headsets on, were connected to intense people located somewhere up high in the game, and the coaches had playbooks and were involved multitasking — trying to win the game of chess with the other coach while also trying to test out the capacities of their players and do "field marketing" for plays they might want to use during the regular season. Football is actually quite a cerebral game, and the person using most of his or her brain is the coach.
The cheerleaders, on the other hand, were more than half naked and they were jumping around, swaying their hips, shaking pom-poms and smiling like what they were doing was the most important thing in the world, when actually it was just rather silly.
Most of what I see passing as coaching seems to me to be more like cheerleading. It's people who act as if life consisted only of getting out of bed on the right side and who never need a cup of coffee to get themselves going. These are people just a cup short of manic themselves who make Pollyanna look like a doomsday pessimist. I knew I did not fit into that club because I don't want to be a cheerleader. I want to add to my clinical skills by also becoming a coach. I have no intention of shouting "Rah-rah-rah! You can do it because you're smart, you're lovable, you're beautiful, and, damnit all anyway … well, damnit all … you CAN do it."
Well, damnit, maybe they can't. I know for sure that the effort is always worth it, because people grow and learn when they try, but maybe they just can't grab the golden ring no matter how many times they reach out going in circles on the Merry-Go-Round. No matter how much I practice my guitar, at this age, having given myself to other pursuits, I'm not going to be as good as Eric Clapton. I'm not going to get gigs playing with other great musicians in large halls. You're never going to see me on YouTube playing the blues.
So, I wanted a programme that taught coaching skills, not cheerleading gimmicks. The programme at Duquesne is accredited by the International Coach Federation and states: "Coaching is both an art and a science; professional coaches understand that. More than that, though, they understand how to effectively communicate with clients in ways that generate real results. An effective coach guides, inspires and empowers others, all to help them reach their potential and take them where they would like to be personally.
"The Professional Coaching Certification programme aims to aid in the growth of each individual student. The programme is divided into eight course modules, each of which builds upon the lessons learned in the previous one. Ultimately, by the end of the course of study, certified coaches should be prepared to implement developmental coaching in the organisations they work in or even set up a private practice.
The skills learned throughout the programme enhance leadership capabilities, and include:
• Understanding the coaching relationship
• Demonstrating competency in coaching methods
• Developing trust in the coaching relationship
• Maintaining ethical behaviour and attitude
• Gaining a stronger sense of self-awareness".
So, I understand from working alongside my colleagues at Benedict that there are differences between coaching and psychotherapy. I think the line between them gets blurred sometimes when doing life coaching, because when people come wanting to achieve life goals they often end up talking about hurts, disappointments, fears, and the ways they engage in dysfunctional behaviour. Then they want to know, "Why do I keep doing that?" or "How does that keep happening?"
I hope to learn more about the differences between psychology and coaching, but I already know there is a psychology OF coaching. I suspect that I will become what is known as a coaching psychologist. I never realised it but there is a whole part of the professional people-helping world devoted to coaching psychology. Those people have their own journals and associations. As I emerge from this certification, I will be offering people my skills as a psychotherapist — skills augmented by my understanding of coaching psychology, and I suspect they will benefit from the best of both worlds.
Having said that, if you call the office, talk with Jennifer our office manager, and want to schedule a session with me, please don't be disappointed if I'm not wearing a colourful skirt more than halfway up my thighs and jumping up and down like a maniac, yelling, "Yes you can!" Whether you can or you can't, I will meet you where you are, and together, as always, we'll figure out what's going on and where you want to take it from there.