Society should be about virtue
Created: Apr 01, 2020 09:00 AM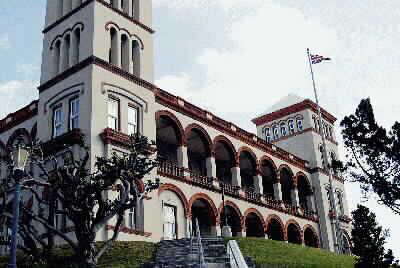 "Lord, am I worthy for you to enter under my roof?"
In a previous column, I talked about what we commonly call karma or reaping what we sow. Today, I want to introduce a parallel subject of "worthiness".
Too often as individuals and society, we act as though the dominant principle governing life is random selection, survival of the fittest or having the power. In such state, the goal follows the old expression "he who finishes with the most toys wins".
How one gets the toys becomes a secondary consideration, with by any means necessary raised to the level of moral justification.
Impoverishment often breeds varying episodes of moral equivalencies. Drug dealers, in particular, get involved often with the excuse that they are helping to support their families, paying rents, education costs for siblings or even health bills.
Not to suggest that their cause isn't true, but it gets to be a bit convoluted when, for example, I know of some drug dealers who will boast they don't drink coffee because it is toxic, they go to health clubs, take saunas and eat very healthily but profit off the misery their drug product causes their client population.
Then comes the famous excuse: "If I don't do it, they will buy it from someone else. At least I am keeping it in the community."
Then there are businessmen, often from highly credible businesses, who stay ahead of the competition, and keep their equipment modern-looking and lush through similar illegal means.
Abuse of power, exerting bias by withholding services and theft of intellectual property because they have the power or means are as detrimental to families as is the drug-dealing because it leads to poverty and disruption of normal family function. Which then leads to the tendency towards illicit business.
Society should be about virtue. Political ideology, should there be one, should bring the best out of our humanity, where the society strives towards excellence.
There is a distinct difference between societies where power rules from that where integrity rules. It is for that reason we hear the arguments about following the rule of law or the notion of constitutionality.
No one truly wants to be treated unequally or unfairly and mistreatment is often misunderstood until on the opposite or receiving end of the stick. It becomes the biggest indictment when a subjected person or group becomes free from persecution, only to become persecutors.
If you have become free, the words from your experience should be "never again will I see persecution" — not "it's my turn now".
America is under a serious test and essentially having a referendum on whether they want a civil society under a constitutional democracy or a rule by the whims of autocracy.
Bermuda, whether we want to admit it, is facing its eternal status as an oligarchy, given it has never truly understood the nature of a true democracy, which has as its first consideration "We, the people".
We have lived the past 50 years on "We, the party" and have fought tooth and nail to hold on to the power of one side over another. It has its consequences and, just like a drug-infested community, a power-infested community will decay and become unworthy of being the "shinning city on the hill".
All the biblical analogies point to the virtues, or the lack thereof, for societies to be that golden city. The answer to the biblical question of "Lord, am I worthy for you to enter under my roof" lay in our ability to step up to an exemplar-model behaviour because it is reciprocal — you do this, you get that. It's quid pro quo.
The alternative is already written and fate will claim either happiness and victory or misery and denigration. The good thing is we have the choice: we can either lead and support good ethical leadership or be complicit with bad.
Loyalty is not a moral virtue, but having principles is.