All of we, we are one
Created: Dec 04, 2020 08:00 AM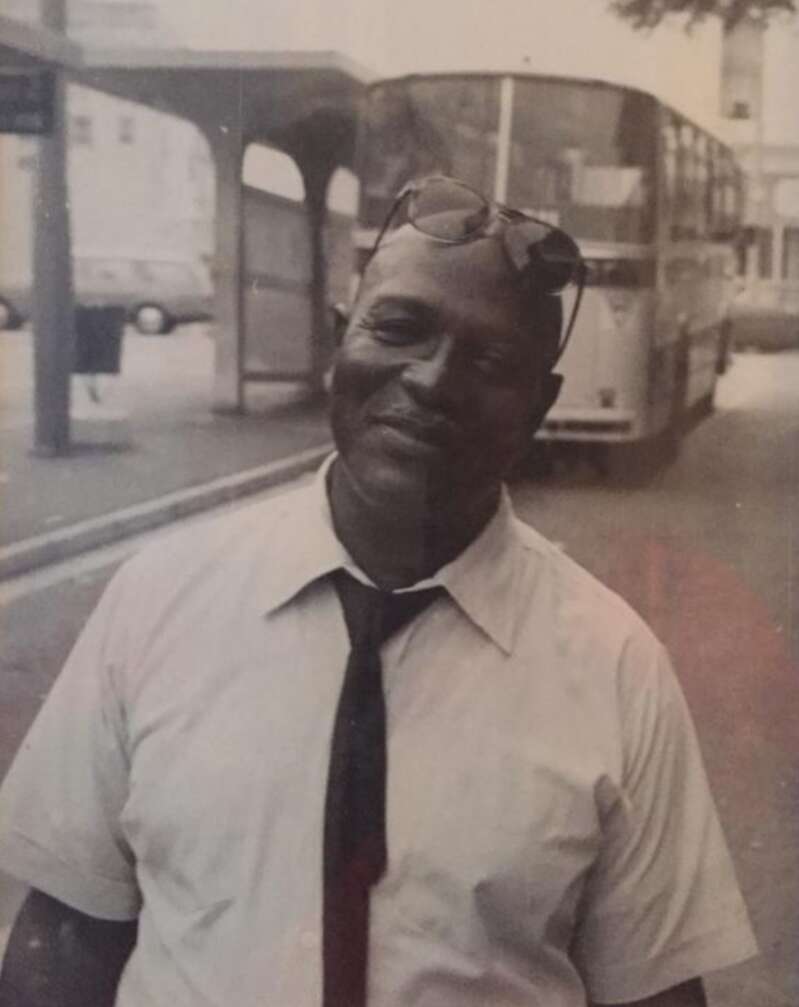 Today, I wish to speak of a great man.
A proud pond dog when people looked down on us. A proud union stalwart when it was dangerous to stand up for workers' rights. A proud Progressive Labour Party stalwart when it was disadvantageous to wear the colour green.
Today, I speak of none other than Charles Samuel "Boo" Brown, father of many, grandfather of many more, great-grandfather of many, many more.
You see, I can speak of Charles "Boo" Brown because he was the patriarch of the Brown/Famous family
He instilled in us that workers' rights must be protected, that we must do our part to build and maintain our party — the Progressive Labour Party.
He instilled in us political leadership, and was the grandfather of former MP and Cabinet minister Nandi Outerbridge, great-uncle of to labour minister Jason Hayward, father of MP and former Cabinet minister Neville Tyrrell.
Today I will try my best to explain who "our Pa" truly was to us and to the people of Bermuda.
Pond Dog
Anyone born into the area known as "Back of Town" is commonly known as a "Pond Dog". Let's be clear, these were not terms of endearment. Basically, it meant that one was "born on the wrong side of the tracks" in life.
In the rigid English-based, social class stratification that existed in the early 1900s, Charles Brown was born on October 9, 1924. His formative years were spent on St Augustine Hill or more commonly known as Smith's Hill, situated on the southern side of Parson's Road.
Life was hard, with little to no government support services, no proper road or electrical infrastructure and no economic opportunities.
With no external help, Pond Dogs had only themselves to rely on.
If one needed anything for their home, they had to borrow or barter with neighbours. If they wanted to build a house, they had to rely on assistance from neighbours, friends and family.
If one needed someone to watch their child, they merely had to tell the neighbours: "Please keep an eye on Johnny. if he gets out of hand, you know what to do."
From this background, Charles Brown grew up with the principles of unity, family and looking out for others. His motto then became: "All of we, are one".
Protector
In September 1946, Mr Brown, from Smith's Hill, married Millicent Famous, from Pond Hill, thus becoming "Pond Dog Royalty".
He did not just marry Millie Famous and live happily ever after.
As my grandmother, Kattie Charles Famous, had passed in 1945, Millicent Famous had to become the mother of all her siblings. So, as her husband, he was essentially now a big brother/father to all living in our homestead on Pond Hill.
As a seasoned pond dog, he took vicarious care to let all in Back of town know that the Brown/Famous family were protected and provided for by him. No one ever crossed the line with our family.
In 1948, he became one of the first black bus operators in Bermuda and as such, our homestead was always a resource of food, fun and family.
United we stand
As a bus operator, many rights had to be fought for in order to gain rights for workers across the island. Persons such as E.F. Gordon and Wilfred "Mose" Allen are the names that became synonymous as "generals" of the labour movement in Bermuda.
While they were indeed "generals", they needed foot soldiers to gather the troops and to man the picket lines when the going got rough.
Without a doubt, the name of Charles "Boo" Brown engendered respect among the rank and file of those early union soldiers. Bermudian workers of all stripes have benefited from his unflinching dedication to union solidarity.
Patriarch
As a family man, his passion was to see all of his family, immediate and extended, succeed in life.
When resources were needed to send someone to school, he made it happen. When houses had to be built, he helped to supply advice and material.
When family gatherings were to be had, he would be one of the first to arrive and the last to leave in order to see all family members off safely.
Charles Samuel "Boo" Brown. Our hero
"All of we, are one."