Do unto others
Created: Mar 12, 2021 08:00 AM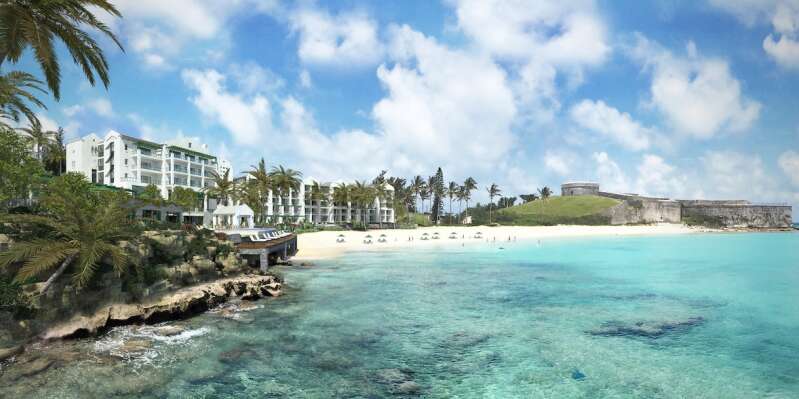 In March 2020, Bermudians experienced the last week of "life as we knew it".
Whether it be shopping, family gatherings, company parties, weekly sports games or simply going to work, everything has changed because of Covid-19.
One year on, we have a vaccine that offers us some degree of a return to normality.
Ironically, while some Bermudians are hesitant to take the freely available vaccines, our cousins to the south are struggling to get vaccines.
Covid apartheid
In the English-speaking Caribbean, there are roughly 5.5 million persons. The numbers are broken down as follows:
● 3 million in Jamaica
● 1.5 million in Trinidad & Tobago
● 1 million between the other countries
So, in order to reach herd immunity of 70 per cent vaccinated, they need a minimum of three million persons having both doses
Yet, major countries have been stocking up and/or hoarding available stock
"The UK Government has sought legal advice on preventing coronavirus vaccines or their ingredients being exported" – Politico.eu January 29, 2021
Sharing
Caricom nations have had to seek supplies from India and Africa, and then share them among themselves.
"Caricom chairman Prime Minister Dr Keith Rowley has thanked the governments of India and of the African Union for allowing Caricom countries to have a pathway to access Covid-19 vaccines. He also reiterated thanks to Barbados Prime Minister Mia Mottley for work on accessing vaccines for regional states." – Cnc3.co.tt, February 24, 2021
As it stands in the Caribbean region, less than 5 per cent of the population has been vaccinated. Meanwhile in Bermuda, nearly 25 per cent of the population has been vaccinated. Many may rightly ask what is the relevance of these statistics.
Air visitors
Well, both Bermuda and other Caribbean islands are overly reliant on the tourism industry.
"Clear waters and warm sand attracted a record 31.5 million tourists to the Caribbean in 2019, but visits plummeted by an estimated 60 per cent to 80 per cent as the pandemic hit last year."– Yahoo news March 2, 2021
Without tourists, there has been massive unemployment in the hospitality and related industries.
The knock-on effect is that governments around the region have no choice but to offer assistance to large proportions of their populations.
Effectively, a double whammy with less income and added expenses. In Bermuda's case, a triple whammy, as we have to pay Aecon's minimum-revenue guarantee because of a lack of travellers.
With the St Regis hotel due to come online in May, we have an opportunity to both get many of our people back to work and to revitalise activity in the East End of the island.
Equally important, we have other resorts and Airbnbs across the island that need to get reopened as well.
None of this will happen if our Covid numbers spike or if travellers feel that our island is a hotspot.
Do unto others
When the issues of vaccines arise, we have to be thankful to the Ministry of Health and all those involved in the vaccination programme.
We cannot turn back the clock to pre-March 2020; however, we must act in ways that position Bermudians in a safer space.
Most importantly, let us always remember the hundreds and thousands of Bermudians that have been out of work for more than a year. For them, Covid-19 has wiped out their savings and caused them to change their way of living in more ways than can be imagined.
They deserve our help in every way.
• Christopher Famous is the government MP for Devonshire East (Constituency 11). You can reach him on WhatsApp at 599-0901 or e-mail at carib_pro@yahoo.com