Footballer Wilfried Zaha resists 'group think' by refusing to take a knee
Created: Mar 16, 2021 08:00 AM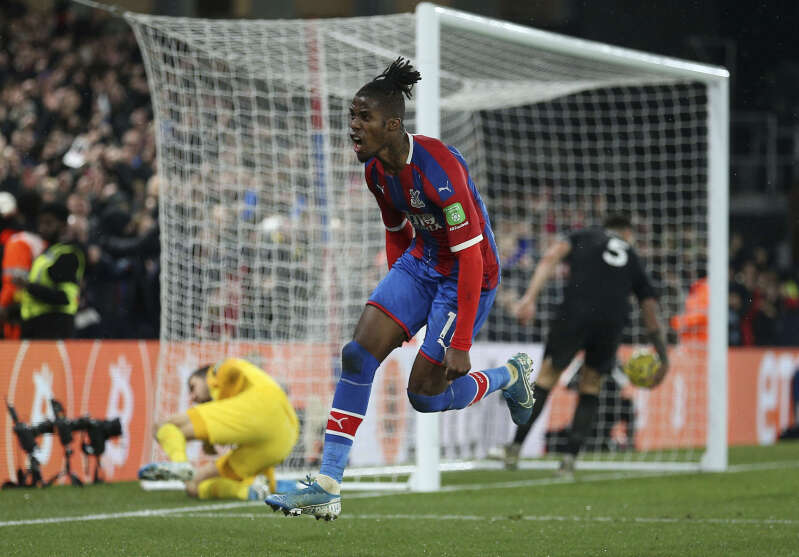 "It's not what we do, but why we do it."
This is a paraphrase of the theme of a speech given by noted comedian and civil rights activist Dick Gregory which I heard as a freshman student at the University off Miami, in the late 1960s. That experience provided a paradigm shift for me, which continues to offer me perspective to this day.
I was remided of this on Saturday when BBC Sport had this story: "Crystal Palace forward Wilfried Zaha has become the first Premier League player not to take a knee before kick-off."
My initial thoughts on this were negative in the context of the magnificent response of solidarity by sportsmen and women across the globe, in light of the Black Lives Matter campaign addressing the George Floyd murder. However, I caught myself, reminded of Dick Gregory's insight.
As I read the details of the story, I became aware of why Zaha was "taking a stand".
I was able to appreciate that while the Ivory Coast forward saw that the act of taking a knee had been initially an impactful symbol of solidarity, the ritual was running the risk of losing its effectiveness.
The story concludes with input from the Premier League chief executive noting that the players will be involved in a conversation of how to move forward effectively in this regard.
Upon reflection, it is evident that Zaha's action is in the same spirit — while not at the same personal sacrifice — as:
•Colin Kaepernick taking a knee in addressing police brutality
• Muhammad Ali refusing induction into the US Army, protesting Vietnam
• Malcolm X leaving the Nation of Islam over matters of principle
• Martin Luther King choosing the then-unpopular stand of publicly opposing the Johnson Administration's Vietnam policy
All of these are examples of persons being open to their inner guidance, something we are all called to heed some time in our lives.
I recall planning to continue my schooling in 1977 to complete a postgraduate Certificate of Education. I was initially fixed on going to the US rather than the "mother country" — Britain. Rather than following my anti-colonial playbook, I chose London as a step in diversifying my personal experience. As it turned out, I not only enjoyed the experience, which offered a more cosmopolitan experience than those previously in the US, but serendipitously, the timing afforded access to Westminster in the collaboration with attempting to block the hanging executions of Erskine "Buck" Burrows and Larry Tacklyn.
This Zaha experience reminds us of the importance of avoiding "group think", which undermines authentic community. Of course, the classic case of this would have been in 1930s Germany. One can only imagine that while that country was deemed to be one of the most educated nations, a relatively small group — the Nazi Party — was able to take control for 12 years. During that time, Germany committed the most atrocious crimes, including murdering millions of people in mass ovens.
While we would hope that there won't be any return to that state of madness, there is much less onerous evidence of "group think". This may be seen in acts of bullying reported in some organisations, among some young people and online. There are a variety of agencies in place to address these eventualities; but the system relies on whistleblowers.
That said, there are ways our families and wider community can promote a culture that supports that essential spirit:
• Ensuring that young people have responsibilities contributing to the welfare of the family; with appropriate chores
• Encourage the input of children on family plans; eg, suggesting meals, games, etc
• Promoting young people's contribution in some concrete ways to the wider community
• Organisations promote transparency in decision-making and robust, respectful dialogue, as well as a mindful commitment to the whole of our society
Of course, in all of this, remember that as Dick Gregory points out; it's not what we do, it's why we do it.
• Glenn Fubler represents Imagine Bermuda