Planting of Snaith roots and formation of the first PTA
Created: Mar 02, 2022 07:51 AM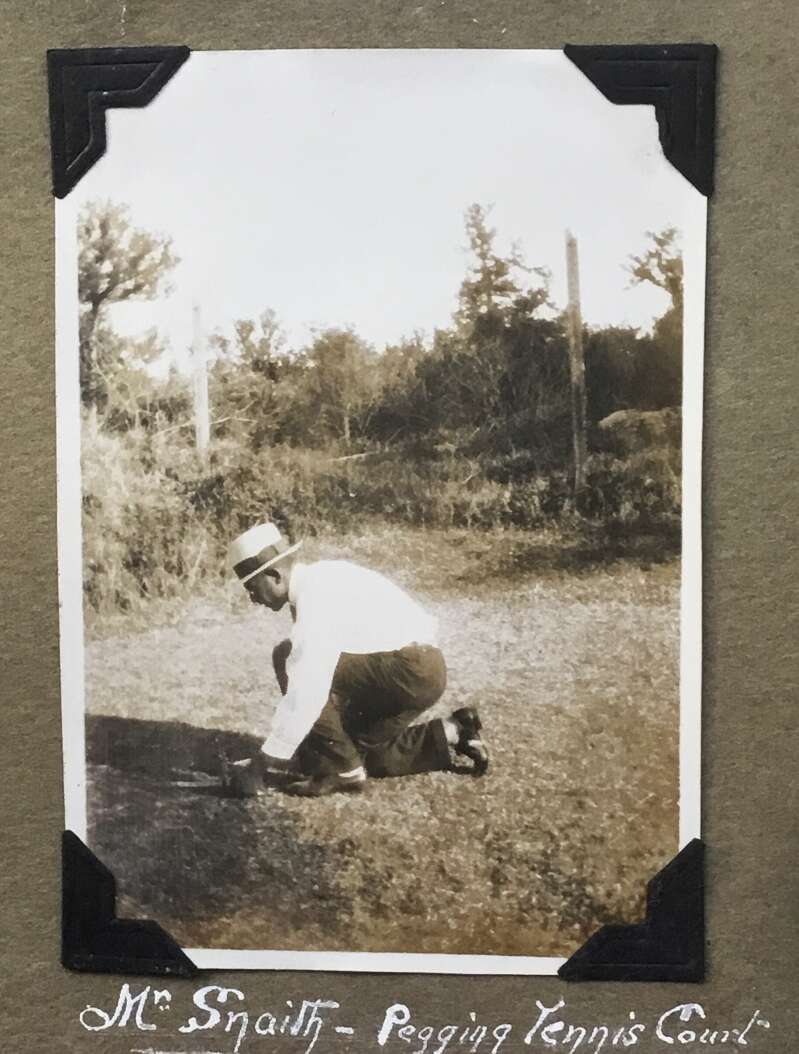 In the mid-1920s, St George's businessman Henry E.A. Dowling, William Cooper MCP, W.R. Perinchief, Lorrie Williams and others met to discuss concerns regarding the quality of education afforded the children of St George's.
They approached C.G. Gilbert, the Director of Education, and demanded a qualified, trained teacher as a principal for East End School. The students were Black and Bermuda was racially segregated. It was decided in 1928 to advertise in Jamaica, British West Indies, where there was a highly respected teachers training school for male teachers — the Mico Teachers Training College.
Mico Teachers College was founded in 1835 through the Lady Mico charity. It was described as an institution of freedom to effect the transition from slavery to a free society. Mico was one of four training institutions established during this period in the British colonies, and is the only one to have survived. Mico is one of the oldest teachers training institutions in the western hemisphere and English-speaking world. It is now the Mico University College.
Charles Snaith had planned to teach in Africa, but found the advertisement in the Jamaica Gleaner for a position in Bermuda to be of great interest. He had trained at the Mico and at age 24 was selected as principal of Guy's Hill Methodist School, where he remained for five years. He was described by his peers as a brilliant teacher. The student enrolment was more than 400.
He applied for the position in Bermuda and was selected with the stipulation of a three-month probationary period. He objected to this clause, knowing that he had more than the requested qualifications and was reluctant to uproot his life and principal position. His request was honoured and he sailed from Jamaica on the Oropisa in 1929.
In March 1929, the ship arrived at Grassy Bay, Bermuda. He was one of two passengers to disembark via a large wicker basket lowered from the ship to the waiting tender. In Hamilton, he was met by Henry Dowling who transported him by horse and carriage to his new home on Queen Street, St George's. Although he boarded with the Dowlings, he took his meals to the Globe Hotel on York Street run by the Paynter sisters — Tinny and Netta. Sunday meals were taken with the Dowlings. He paid a weekly rent of £2 10s (two pounds, ten shillings). He attended St Peter's Church but taught Sunday school at the Ebenezer Methodist Church.
It was with these credentials and experience that Charles Snaith moved to a racially segregated island with teachers struggling under extremely difficult conditions. He taught every subject — reading, writing, arithmetic, geography, history, religious knowledge and, his favourite, memory gems.
"Moments are useless if trifled away, so work while you work and play while you play. That's the way to be cheerful and gay," was one of his favourite quotes.
Head teachers were paid a basic salary plus the weekly school fee paid by each child. A portion of this was paid to the assistant teacher. Each head was paid an allowance for the percentage of children who could not pay the fee. Six pence to Standard 3; 1/- to year groups over that.
In St George's he obtained permission from the British to use the dilapidated military tennis court. He was an avid player and wanted the children to learn the game. Saturdays were devoted to getting the children to roll and prepare the courts, and he later gave tennis clinics. Tennis became a popular sport with the children. Some Saturdays he rode along the dirt roads to play at the Unity Tennis Court in Happy Valley, Pembroke. For years he gave extra lessons at the end of the regular school day in higher mathematics and English. He believed every student should be encouraged to attain higher education. Eula Burch-Jones, former student now deceased, reported that when she entered the Berkeley Institute, she was so advanced in maths and English that she had only to focus on Latin and French. He was also the first principal to introduce art as a regular class subject.
In 1930, Mr Snaith was taken to court by the parents of a student to whom he had administered corporal punishment. Their son had rubbed pepper into the eyes of a fellow student. Although the case was dismissed, Mr Snaith became increasingly concerned about parental relationships, and the lack of parental involvement and understanding of their children's education.
He was a voracious reader and remembered reading of a new concept being implemented in America called the Parent Teachers Association. It had been founded in 1897 and was becoming a powerful voice in working towards bettering the lives of every child in education, health and safety. He believed this would work here and discussed it with the group who had petitioned for him to come to Bermuda. They agreed to give the experiment a try and this led to the formation of Bermuda's first PTA.
In an effort to get parents to participate, he organised an exhibition of the children's work, organised plays and operettas to which he invited parents and discussed the idea of a PTA. The parents and the community showed a positive reaction to the concept and before long the idea spread throughout the island. Although East End School has the oldest PTA on the island, West End School has the oldest continuous PTA. This came about when Mr Snaith was transferred to Somerset and East End School's association did not resume immediately after his departure.
In 1934, he was transferred to West End School in Somerset.
For many years he voiced concerns to the Department of Education about the educationally challenged student and their inability to be motivated to grasp education. In 1945, he was sent to Toronto, Canada, on a six week course focusing on this particular area. He believed that unless a child could behave properly, they would never be able to learn effectively.
Mr Snaith retired in 1962 after teaching in the Bermuda school system for 33 years. The enrolment at West End School was then 557 students. In his retirement address to the teachers and students, he stated: "There is nothing I hate more than to see boys loitering in the street."
He was on the Board of Education and for a period after his retirement, he taught the inmates at Casemates prison. He was the president of the Guild of St James Church, a member of the church vestry and superintendent of the Sunday school before its amalgamation. He was a church warden, one of the Overseers of the Poor and worked in the stores department of the Department of Public Works until the month before his death.
In 1975, the Bermuda Union of Teachers honoured him as its oldest living past president. Charles C. Snaith died in 1977 after a visit to Jamaica, the island of his birth.
• Cecille C. Snaith-Simmons, the mother of Sandys South MP Jamahl Simmons, is the 2020 winner in the Adult section of the Dr Stanley Ratteray Memorial Christmas Short Story Contest. She is also the daughter of Charles C. Snaith and granddaughter of Henry E.A. Dowling, one of the men who petitioned the Department of Education