Total wellness for personal and collective benefit
Updated: Feb 23, 2012 11:53 AM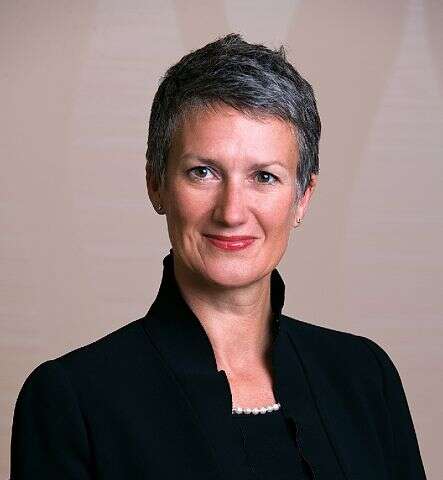 Some of the findings of the Health in Review report published by the Bermuda Health Council at the end of last year did not paint a pretty picture of the physical condition of our Island's residents.
Bermuda was shown to have one of the highest mortality rates in the Organisation for Economic Cooperation and Development (OECD) countries for heart disease, as well as lung and prostate cancer. The Island also has one of the highest rates of diabetes and AIDS.
And it wasn't just physical health factors in which the Island performed poorly. The report showed that many Bermuda residents are not taking care of themselves as well as they should when it comes to lifestyle choices. Binge drinking is on the rise and, of great concern, the use of alcohol and marijuana has increased among our youth population in particular.
However, the report gave signs that we as a community are becoming more aware of the importance of wellness. It showed that we are exercising more and eating less fast food than we used to. As a country we are also demonstrating high levels of proactive "health-seeking" behaviour, with 94 percent of people reporting at least one annual visit to a family doctor. But there is certainly room for improvement.
At Argus, we advocate the concept of total wellness. The usual advice about maintaining an active lifestyle and eating a balanced diet still applies. However, it is not enough. It is important that people take a holistic approach to looking after their health and that of their family.
This means taking care of all aspects of your life that can affect your health achieving a work/life balance, stopping smoking, maintaining responsible drinking habits, getting enough sleep and actively managing stress.
Protecting your assets with insurance coverage and retirement planning also provides peace of mind knowing that should the worst happen, you have a safety net.
Achieving total wellness not only brings the personal benefits of a new enthusiasm for life with renewed energy, greater productivity at work, looking good and feeling happier. But there is also a community-wide value from managing health care costs and, by extension, keeping health insurance premiums at a sustainable level in Bermuda.
National health care expenditure has been growing at a rate much faster than inflation for several years. Much of the increase can be credited to factors such as increasing consumer expectations, an ageing population and more reliance on new medical technologies.
Medical science now offers care for conditions considered untreatable just a few years ago. These advances are positive breakthroughs but also represent an increase to health care costs.
Above all, utilisation of services is the main component of our collective health care bill. While a great portion of this utilisation is necessary and encouraged as part of preventive health care, much of it is avoidable through a total wellness regime. This is why we at Argus promote our total wellness initiatives as critical in controlling the inflation of health care costs and offsetting premium increases over the long-term.
While action by the general population in prioritising wellness is a fundamental part of addressing Bermuda's health care challenge, the importance of work by Government and the health care industry in managing health care financing cannot be overlooked.
The implementation of the National Health Plan lies at the heart of this mission. It is Government's roadmap to reform how health care is delivered and paid for in Bermuda. It has as its core values equity and sustainability.
Argus is working closely with the Bermuda Government and other key stakeholder groups to shape detailed plans that will drive forward reform.
The National Health Plan involves the entire health system, which has a number of moving parts. A strategy is required to coordinate the work of hospitals, doctors, dentists, insurers and technology towards its delivery.
We each have a responsibility to take control of our own health by ensuring that we have the preventative screenings and exams that we need. We should realise that when we do not eat a healthy meal and fail to exercise we set a negative example for our children.
It will not happen overnight but taking the steps towards living well today are important both to our own and our nation's future.
For more information visit www.argus.bm.