Black History Month: Ann Wortham (1941-)
Created: Feb 09, 2017 07:00 AM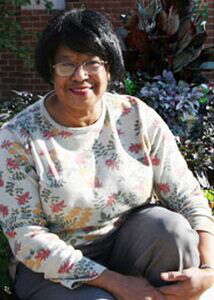 February is Black History Month. Throughout this month The Royal Gazette will feature people, events, places and institutions that have contributed to the shaping of African history.
Anne Wortham, a prolific academic who has opposed aspects of the traditional Civil Rights Movement, was born on November 26, 1941 in Jackson, Tennessee. The first of five children, she was raised in the segregated South, where her parents instilled in her religious beliefs and the importance of education, self-reliance and self-improvement. As a youngster, Wortham took piano lessons and developed a lifelong interest in classical music and opera as a result of listening to radio broadcasts of performances of the Metropolitan Opera. Her mother died when she was 10 years old, and Wortham adopted the homemaker role and cared for her family while attending school and graduating high school as an honours student.
In 1959, Wortham began studying at Tuskegee Institute — now Tuskegee University — in Alabama with the goal of becoming a secondary schoolteacher.
While in college, she participated in Operations Crossroads Africa in Ethiopia during summer 1962. After graduation, from 1963 to 1965, she was a Peace Corps Volunteer in Tanzania. Seeing the lack of economic development in Africa, Wortham began to question the rhetoric of the American Civil Rights Movement and forged her own ideas about freedom.
Through her exploration of the writings of philosopher Ayn Rand and economist Ludwig von Mises, Wortham grappled with the alienation that she felt from those around her who wished to see any black person as an embodiment of the race, without considering the possibility of diverse backgrounds and views among blacks. Upon her return to the United States in 1965, Wortham worked as a researcher and writer for the next 12 years for several media organisations, including Esquire magazine and NBC News. In 1977, she returned to academia to pursue a PhD in sociology at Boston College in Massachusetts. A year before earning the degree in 1982, Wortham published The Other Side of Racism: A Philosophical Study of Black Race Consciousness, which explored how race consciousness is transformed into political strategies and issues, but intent on empowerment, intellectual independence, individual rights, and economic and political freedom.
The result is continued racial tension and African-Americans feeling disconnected from the society in which they live and function as citizens.
Wortham has published a huge volume of work and taught at Wellesley College, and Washington and Lee University in the 1980s. In 1985-86, she was the John M. Olin Foundation Faculty Fellow at Harvard University's Kennedy School of Government and she was a Hoover Institution Visiting Fellow at Stanford University from 1986 to 1988. Since 1991, Wortham has been Associate Professor of Sociology at Illinois State University.
Sources: Anne Wortham, The Other Side of Racism: A Philosophical Study of Black Race Consciousness (Columbus: Ohio State University Press, 1981); Karen Reedstrom, "Interview with Anne Wortham" Full Context Magazine, March 1994; Patrick Cox, "I'm not Supposed to Exist," Reason Magazine August 1984; Clarence Thomas, "With Liberty ... for all," Lincoln Review, Winter-Spring, 1982