Friendly knock-back for Murdoch empire
Created: Jan 24, 2018 08:00 AM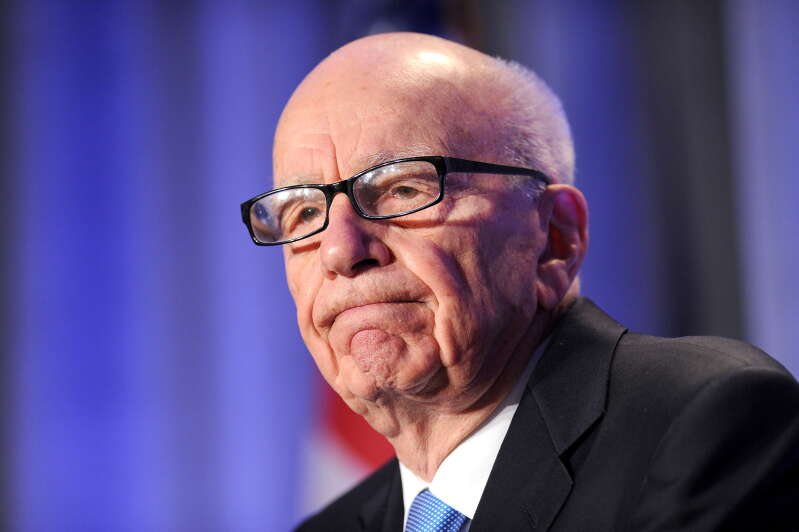 Rupert Murdoch could scarcely have imagined Britain's top trustbuster would be so constructive in its criticism of his plans to buy all of Sky plc.
It's no surprise the Competition and Markets Authority does not like a deal that would result in Sky becoming wholly owned by its Murdoch-controlled parent 21st Century Fox Inc. Still, the nature of the CMA's objections were the critical thing for the media mogul. That holds true even though he agreed last month to sell most of Fox to Walt Disney Company.
There was a risk of the CMA blocking the deal on the grounds of broadcasting standards, after the British phone-hacking scandal and allegations of misconduct elsewhere in the Murdoch empire. It did not. An adverse finding would have pretty much revoked Murdoch's licence from society to operate in Britain. Such an objection would have been terminal to the deal.
The CMA's grievance is less controversial and easier to address. It says a Fox-controlled Sky would give Murdoch too much sway over British media — at least until control of Fox passes to Disney, and that's still some way off.
The ways to address this are fiddly. For its part, Fox proposes tighter governance for Sky. The CMA is sceptical of such so-called behavioural remedies. Promises to be good are hard to enforce.
Selling Sky's news operation works as a get-around, in theory. That, however, depends on finding an independent and well-resourced buyer willing to take on an entity that has not operated as a stand-alone business. Not easy.
Spinning off news into a separate company would leave Sky still attached, with Fox wielding power as the main customer. The operation would probably still rely on Fox for essential services, albeit provided on a commercial basis.
Murdoch would no doubt prefer to make one of these solutions work. If the planned sale of most of Fox to Disney falls through, it would surely be better for him that Fox owned all of Sky rather than just its present 39 per cent stake.
The simplest approach would be to propose additional behavioural remedies tough enough to please the CMA, which could then be unwound when Disney takes control. The CMA itself has raised the possibility of a temporary fix as a way forward. The risk for Murdoch is that he would be stuck with those remedies if the Disney deal fails.
For Sky shareholders, there is more certainty now that they will get an offer they can actually accept at some point. Murdoch knows what to do if he really wants to buy the rest of Sky this year. Disney, which may yet be forced by British takeover authorities to bid, knows it would not face significant objections if it made its own offer. Hence, Sky shares gained yesterday.
Assuming a viable deal structure can be found, the real battle can then commence: shareholders have to decide whether the price is good enough.
• Chris Hughes is a Bloomberg Gadfly columnist covering deals. He previously worked for Reuters Breakingviews, as well as the Financial Times and The Independent newspapers