Five women pioneers of 20th-century Bermuda
Updated: Mar 09, 2020 01:30 PM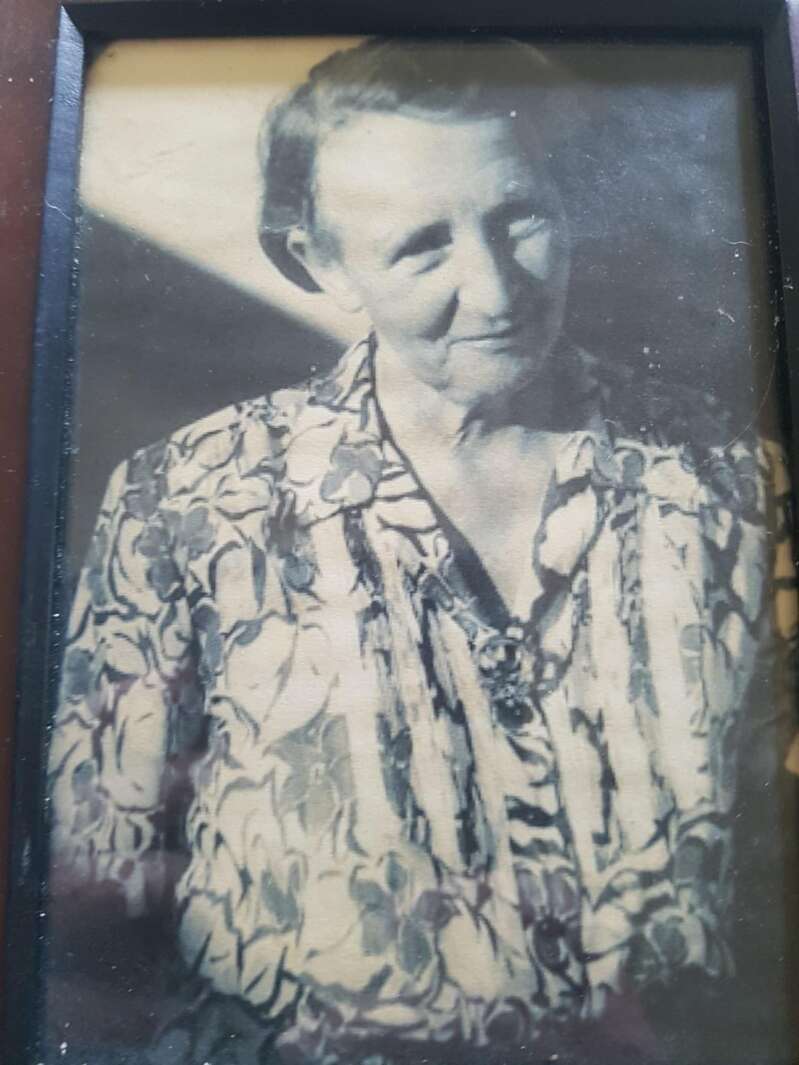 In celebration of International Women's Day on Sunday, we summarise the accomplishments of five women who helped make a difference to Bermuda in the 20th century.
Adele Tucker was born in 1868 in Warwick and became a teacher after training at the Collegiate Institute in Hamilton. Turn-of-the-century Bermuda was mainly agricultural and education had a low priority. With the implications of segregation, one-room schoolhouses survived on limited funds from the Government and fees were paid by parents.
Tucker championed progressive change; appearing before a government commission, she made proposals based on her visit to Boston schools. This, with limited success.
As head of Paget Glebe School, she was known to inspire the best in children. Out of concern for teachers' low salaries and poor working conditions, in February 1919, she and three other teachers — Reverend Rufus Stovell and cousins Matilda and Edith Crawford — founded the Bermuda Union of Teachers.
The BUT became the island's first union and served as a platform for the broader progressive transformation of Bermuda.
Tucker was a member of the first executive committee of the Sunshine League, which was formed in 1919 to address the needs of the most marginalised children — in the absence of a social-welfare safety net. She also helped found Heron Bay Girl Guides company.
Adele Tucker died at the age of 102, leaving a legacy, as she appreciated that "everyone can make a difference".
Gladys Misick Morrell attended London University in the early 1900s, when she joined the women's suffrage movement in the United Kingdom. In 1914, she organised a forum on women's voting rights in St George's. In 1918, British women received voting rights under certain conditions and Morrell voted in a UK General Election.
When Morrell returned to Bermuda in 1919, she promoted further public discussions on women's suffrage. In March 1923, she cofounded Bermuda Woman Suffrage Society. The group lobbied parliamentarians, over a period of time, for legislative change, to no avail.
Concerned about Bermuda's high infant mortality rate, Morrell also cofounded the Bermuda Welfare Society which established the district nursing service in 1925.
In 1930 the BWSS launched a petition, asking the UK Government to intervene. Morrell took the petition to London, but failed to receive backing from the UK.
Upon her return from the UK, suffragettes adopted a new protest strategy, refusing to pay taxes based on "no taxation, without representation".
Suffragettes were prepared to be jailed, but officials sidestepped that tactic by seizing furniture for tax payments in lieu.
In April 1944, after two decades of campaigning, the suffragettes achieved victory when Parliament granted Bermudian women property owners the right to vote.
Eustace Cann cast a crucial vote in Parliament and only two weeks later provided vital assistance for the formation of Bermuda Workers Association, demonstrating the dominoes of community progress.
Although universal adult suffrage had yet to be achieved, Gladys Morrell helped make a difference for her support of women's suffrage and healthcare.
Rosalind Williams was a teacher at Elliot Primary when Stanley Ratteray formed a group to discuss the need for social progress in Bermuda. These younger adults included Rosalind, husband Edouard and a dozen others.
The first secret meeting of the Progressive Group was held at the Williams's home in Town Hill, Flatts on Sunday, February 8, 1959.
The PG initially developed a new vision for Bermuda; various members researched specific sectors of society — education, social development and universal suffrage.
During the course of discussions, the idea of the Theatre Boycott emerged, and Rosalind's kitchen ceiling became the 'stash' for supplies to produce leaflets. The boycott was launched for a June 15 start.
Community members spontaneously rallied to this historic campaign; their response was crucial to its success within two weeks; removing the major pillars of segregation.
Edwena Smith returned to Bermuda in August 1959 and renewed her relationship with the Williamses. The two gathered at Williams's home on Sunday afternoons, eventually joined by Florenz Maxwell. Smith had been unaware that the other two had been PG members with universal suffrage on their agenda.
Maxwell was subsequently approached by Roosevelt Brown (Pauulu Kamarakafego) about universal suffrage. Maxwell invited him to join the meetings at the Williams's home.
The meeting led to the formation of the Committee for Universal Adult Suffrage with Brown as chairman. Brown suggested the idea of starting a campaign based on a series of island-wide public meetings.
The series of debate-style meetings grew in popularity and concluded on October 31, 1960 with a finale at Hamilton Hall on Front Street.
The Royal Gazette reported that 800 people attended. Rosalind Williams was the final speaker, capping the meeting off to a rousing reception.
The success of that campaign effected some immediate progress for the General Election of 1963 as property ownership was abolished as a requirement for voting.
However, it fell short of universal adult suffrage because the voting age was raised from 21 to 25 and property owners received a "plus vote". The Government's tactics, undermining democracy, left work to be done.
The Williamses later served as joint co-ordinators for the Youth Centre in St George's and established an innovative hydroponic farm on Smith Island in St George's.
Rosalind Williams had demonstrated as a pioneer for progress that "everyone can make a difference".
Barbara Ball became the first Bermudian female physician when she returned to Bermuda from Liverpool in 1954, after seven years of medical training. In those early days of her practice, she was renowned for especially welcoming patients, regardless of race.
Dr Ball was also a black-belt in judo and opened her own dojo, which became the first multiracial sports centre on the island.
During the Theatre Boycott, Dr Ball was openly supportive of the campaign.
It was with that transparency that she agreed to speak on at least one of the public meetings in 1960, organised by the CUAS, one of the few members of the white community willing to publicly support universal suffrage.
Her positions on the need for economic justice led to a conflict with her church, with the result that she transferred her church membership from Anglican to Roman Catholic.
In 1961, Dr Ball became a registered member of the Bermuda Industrial Union. This was a critical time, since the union had lost much ground, as a result of the death of BIU's president, Dr Gordon, in the mid-1950s.
Her action, that of a female, white physician, had implications in light of then norms of gender, race and class. It spoke to Gandhi's mantra: "Be the change."
In 1962, Dr Ball was voted in as the general secretary of the BIU, the first woman to serve in that post. She joined efforts to expand union membership, addressing her concerns of economic justice.
This development built momentum in the trade union movement, enhancing morale and fostering renaissance of civic engagement.
In 1964, in her capacity as general secretary of the BIU, Ball made a submission to the United Nations Committee for Decolonisation, addressing the raising of the voting age from 21 to 25 for the 1963 General Election. Ball noted that 6,000 people had been disenfranchised.
By 1965, the BIU focused its efforts on getting union recognition from an iconic employer, Belco.
The conflict that resulted had both class and race implications since the "outside" employees were mostly black and those in the powerhouse were mostly white.
With scores of supporters from a variety of other sectors of the island, the conflict which involved the supervising police, resulted in violence leading to an island-wide crisis. Ball, the only union leader on site at the time, was charged with incitement.
The resultant court case exonerated Ball from charges of inciting violence and while the union lost the battle to win recognition at Belco, they had won the war, as there was a surge of union recognition wins across the island.
In the island's first General Election under full universal adult suffrage in 1968, Dr Ball won a seat in Parliament for the Progressive Labour Party. She served two terms, before retiring from Parliament.
She remained active in judo and her church while serving the BIU as its research officer until 2005.
Dame Lois Browne-Evans became the first woman barrister in Bermuda, when she was Called to the Bar in 1953. She remained Bermuda's only female barrister until the late 1960s when Shirley Simmons was Called to the Bar, followed by Ann Cartwright DeCouto. These two would later offer effusive appreciation for Browne-Evans's mentorship.
During that same decade and a half, after initial reluctance, Dame Lois became a candidate for Bermuda's first political party, the Progressive Labour Party.
She ran in the 1963 General Election, the first in which adults who did not own property could vote.
However, the electoral changes fell short of universal suffrage as the voting age was increased from 21 to 25 and property owners had a 'plus vote'. This was an indication of then resistance to progress.
Browne-Evans welcomed Dorothy Thompson as a fellow PLP candidate, in spite of some resistance from colleagues because of Thompson's limited on-island track record.
Dame Lois took the view that the candidacy of a white Englishwoman would help to neutralise the legacy of polarisation of a society segregated for centuries. Dame Lois won her election, becoming the first black female parliamentarian in Bermuda's history. Thompson was elected as well.
In 1965, the movement to transform Bermuda on the labour front resulted in a violent conflict at Belco. Browne-Evans organised the legal defence for activists charged, and facilitated a return to community stability.
In London, in 1966 Browne-Evans joined Walter Robinson, the Opposition leader, as one of three PLP delegates at Bermuda's first Constitutional Conference.
It was that conference that removed the "plus vote" and provided a framework for a more democratic and responsible government.
In the 1968 General Election, the first one in Bermuda held under universal adult suffrage, Dame Lois ran as deputy leader, but when Robinson lost his seat, she became Opposition leader, the first female in that post within the Commonwealth.
Browne-Evans proved to be a committed leader, who exercised integrity on matters of principle, through some very challenging times.
She had taken the unpopular stand to support Thompson as an election candidate. She was a champion of human rights for all, regardless of race, nationality or status.
She readily took on the cases of Erskine "Buck" Burrows and Larry Tacklyn, who had been charged with the assassinations of Police Commissioner George Duckett and Governor Sir Richard Sharples, which at the time was politically unpopular.
Browne-Evans took steps, following the unprecedented riots post the 1977 hangings, to restore a sense of community.
When the PLP assumed the Government in 1998, Dame Lois became the island's first female Attorney-General.
Dame Lois served the new government until her retirement.
She died in 2007, four days before her 80th birthday. She understood that "everyone can make a difference".
Correction: This article has been corrected to show that Shirley Simmons was Called to the Bar before Ann Cartwright DeCouto and not the other way around.