MasterCard credit and debit cards to be accepted at BELCO
Created: Oct 01, 2013 09:00 AM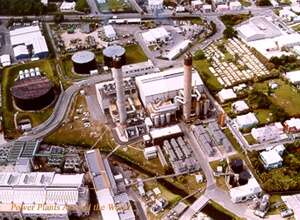 The MasterCard credit and debit cards can be used to pay BELCO monthly payments and make recurring payments.
A BELCO spokesperson said: "MasterCard is the only card service to offer the option of use for payment of BELCO bills."
The new payment option is the result of an upgrade of BELCO's customer information system and comes at the request of many customers to receive greater payment convenience and accumulate points through their credit card loyalty programmes, the spokesperson explained.
"Customers choosing to make their payments with MasterCard will have their BELCO accounts immediately credited avoiding the two-day delay in processing using online banking," she said.
"Options for payment with MasterCard include automatic monthly payments, paying through the BELCO website, payment by phone, or in person."
Customers using MasterCard will be charged a 2.0408 percent convenience fee for bank processing of the transaction. BELCO's five percent early payment discount remains in place for all customers whose payments are received within the discount deadline date.
BELCO's manager of customer care Donna Watson said, "We are very pleased to be able to offer MasterCard payment as a new convenient option. Additionally, those customers who sign-up for recurring payment plans will have the convenience of no longer worrying about missing their discount date as the MasterCard will automatically be charged monthly on the date agreed to during the sign-up."
Ray Merceron, vice president territory head for the Western Caribbean for MasterCard explained: "For MasterCard, it is a priority to continuously strengthen our acceptance around the world in order to provide cardholders with easy and seamless buying experiences that make their lives easier. For this reason, we are pleased with this new partnership with BELCO, which will allow cardholders to enjoy the convenience and safety of making their payments with their cards as part of our efforts towards a world beyond cash."
The spokesperson added: "Customers who wish to sign up for recurring payments, direct debit, on-demand debit and paperless billing should contact Customer Care at 298-2800 or e-mail info@belco.bm for further information.
"BELCO and Butterfield Bank will have customer service booths at BELCO's head office on Tuesday, October 1 from 10am to 3pm where customers can apply for MasterCard, recurring payments, direct debit and paperless billing. Customers signing up for BELCO's billing and payment options will be entered into a draw for energy efficiency prizes."