Overseas specialists helping improve network
Updated: Jan 23, 2017 11:31 AM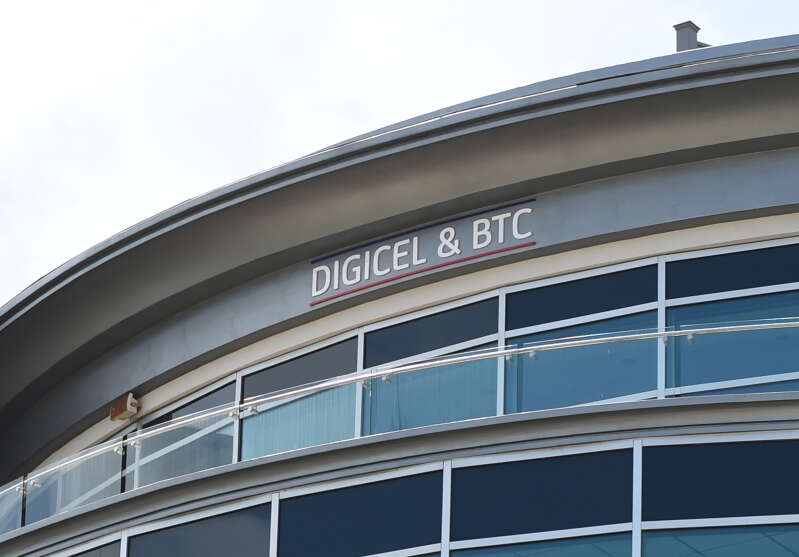 Specialised workers have been brought to the island to install a fibre network designed to measurably increase internet speeds in Bermuda.
Digicel Bermuda has hired a contractor to assist with the next phase of upgrading its internet infrastructure. As a result, 85 skilled workers from a number of South American countries have been brought to the island.
The company said it is installing a "world-class fibre network", and when the work is completed Digicel Bermuda expects to be able to offer customers across the island much enhanced internet speeds.
"These upgrades will not only transform the current internet environment dramatically while creating Bermudian jobs but will also ensure Bermuda becomes a magnet for international investment and tourism," said Robin Seale, chief executive officer of Digicel Bermuda and Bermuda Telephone Company.
The overseas workers, who are here for a limited time, are needed to assist with the infrastructure upgrade.
Speaking with The Royal Gazette, Mr Seale said the skill sets needed are not available on the island.
He said the company has held discussions with the Bermuda Government, the opposition Progressive Labour Party, unions and the Regulatory Authority of Bermuda, before starting the latest phase of its upgrade programme to create a new fibre network.
Last night, the Government issued a statement regarding the arrival of the overseas workers.
The statement, from the Ministry of Home Affairs, said: "The Department of Immigration has been working with Digicel in order to ensure that their enhanced infrastructure build is completed as expeditiously as possible, with a view to enabling more Bermudian jobs in the next two to three months.
"This has been accomplished by the application by Digicel for the issue of just over 80 short-term permits, with a maximum number not to exceed 85, for a maximum period of six months with no renewal or long-term application being permitted. Digicel was unable to fill these positions with Bermudians, as the level required for this project needs specialists in a new brand of fibre technology. Digicel is committed to ensuring that the requisite training for ongoing upkeep of this system by Bermudians is in place thereby creating sustainability for the 30 or more new jobs to come, and to work alongside the 28 Bermudians that they already have hired since their acquisition of BTC."
Digicel bought BTC in June 2015. Highlighting Digicel Bermuda's commitment to the island, Mr Seale said 92 per cent of its employees are Bermudian.
The company said it is currently advertising for more positions that will work on the new network.
The Digicel Bermuda group of companies includes BTC, Digicel and Transact.
The company said the network upgrade was "part of its ongoing plan to transform Bermuda's telecommunications services, increase Bermudian job opportunities and enable Bermuda to compete globally" and was the latest phase in the company's plans to invest millions of dollars in Bermuda.