New $21.5m waterfront property hits market
Created: May 07, 2019 09:00 AM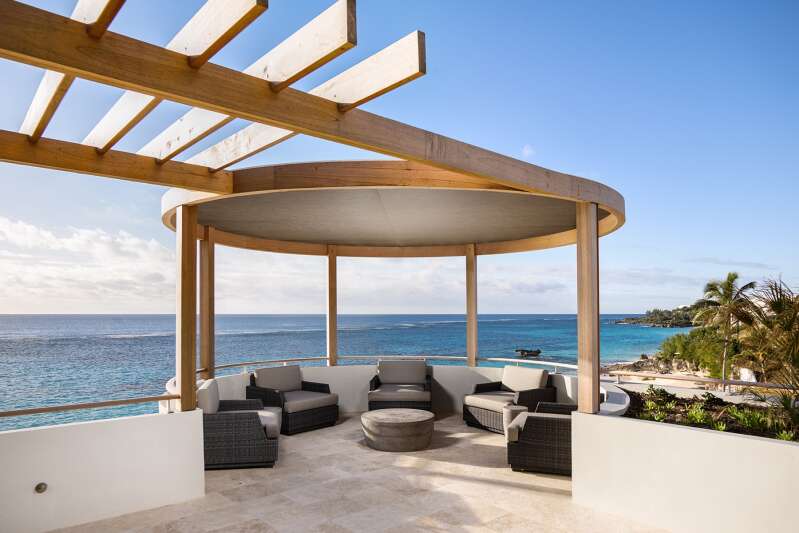 One of Bermuda's most expensive waterfront properties has hit the market.
The Residence, an eight-bedroom home on 5.5 acres in Hamilton Parish, is listed for $21.5 million by agents Rego Sotheby's International Realty.
Situated next door to luxury resort The Loren on South Shore Road, the home features ten full bathrooms, three powder rooms, gym, pool with jacuzzi, tennis court and what the listing agent says is the largest private beach in Bermuda. A covered bar, outdoor kitchen and verandas allow the homeowner to enjoy the home's exceptional ocean views, a statement said.
Exclusive listing agent Penny MacIntyre said: "For those looking for the ultimate privacy within a spacious, relaxing setting, The Residence provides ideal refined living. Sports enthusiasts to spa-minded residents will enjoy the property and grounds whether with family and friends or entertaining guests. The Residence was designed for creating an ambience worthy of private world-class experiences and benefits from a professional chef's kitchen, private pool and media room."
The property is the most expensive home listed on the Rego website.
Property Skipper, a website that lists properties for sale by multiple agents, features two properties for sale in excess of $15.9 million, but the prices are only available "on application". The properties in question, both in Paget, are an eight-bedroom home overlooking Grape Bay and a 15-bedroom waterfront property on 14 acres. After that, buyers may consider Windsong House, in Warwick, listed at $15.9 million.