Gilbert & Sullivan to hold Pavarotti tribute dinner
Updated: Mar 28, 2014 01:36 PM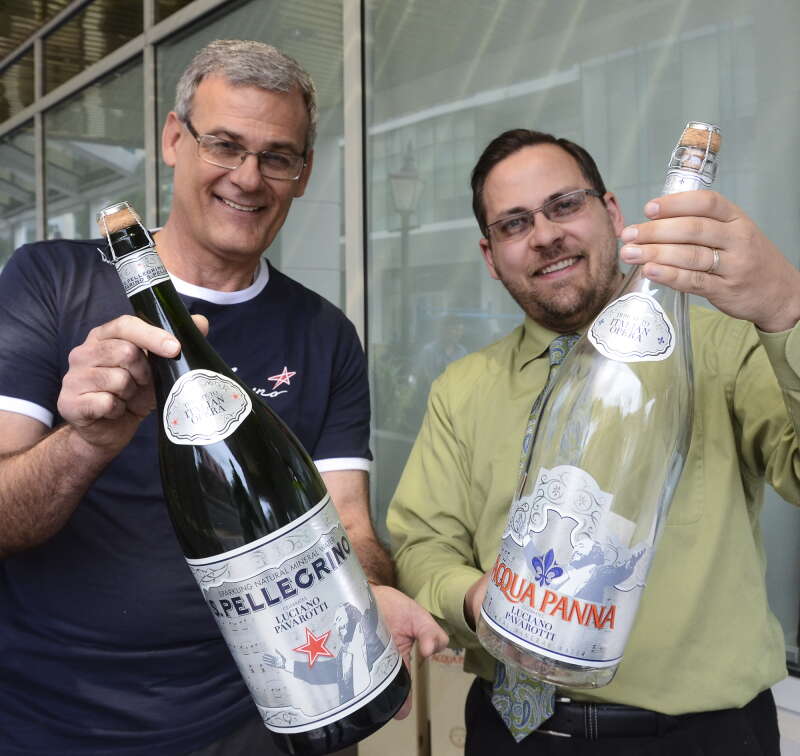 Local opera fans will have the rare opportunity to hit the bottle with legendary tenor Luciano Pavarotti at an upcoming Gilbert and Sullivan Society (G & S) fundraising dinner.
G & S are holding a Pavarotti tribute dinner at Little Venice Restaurant to raise money to support their broadcasts of the Metropolitan Opera's Live in HD operas. The dinner will include bottles of San Pellegrino and Acqua Panna water from Barritt's with commemorative labels dedicated to the legacy of Pavarotti.
Pavarotti was a wildly successful Italian operatic tenor who also crossed over into popular music. He was well known for being one of The Three Tenors along with Plácido Domingo and José Carreras. His final performance was at the 2006 Winter Olympics in Turin. He died in September 2007 from pancreatic cancer.
"Bruce Barritt, John Barritt and Son General Manager, came to us after seeing some of our posters around and said the dinner would a good fit with their San Pellegrino and Acqua Panna promotions," said organiser and trained opera singer Matthew Nester.
Mr Barritt told The Royal Gazette he is "absolutely" a fan of opera in "doses".
"But I stand to be educated during the dinner," he said. "I have done some research on the maestro. His voice is always fantastic and the music is unbelievable."
He approached Gilbert & Sullivan because he knew they were always looking to raise money, and John Barritt and Son had sponsored some of their shows in the past.
"It is always a challenge for any arts organisation in Bermuda," he said. "This seemed like a good opportunity to do a fundraising event that hit a bunch of buttons at one time."
Mr Nester has a university degree in opera performance. He originally planned to become a professional opera singer and tour the world. Instead, he married a Bermudian girl and settled on the Island.
"I don't regret it," he said, "but I like to keep my involvement in opera as much as I can. That is why I started the MET Live in HD broadcasts put on by G & S."
He will perform during the dinner along with Bermudian opera singer Jennifer Campbell.
The dinner will include a specially chosen menu based in the traditions of Moderno, Italy, Pavarotti's birth place. Diners will also receive a special commemorative Pavarotti album.
The next Met Live in HD broadcast will be tomorrow (March 29) and will feature Renée Fleming in Rusalka composed by Antonin Dvorák. It will be held from 5pm to 9pm in the Bermuda Underwater Exploration Institute (BUEI) Tradewinds Auditorium. Tickets are $35 regular, $30 for students or $30 if you subscribe to five HD operas, available at www.ptix.bm.
"If you saw the Superbowl broadcast, Ms Fleming was the opera singer who sang the National Anthem," said Mr Nester. "I am hoping to get a few other people who may never have seen opera before to come out and see this. Maybe the connection between the Superbowl will bring out some budding opera fans."
The dinner will be on April 5 at 7pm. Tickets are $150 per person and will include a glass of Prosecco and entertainment. Goslings has put together a special flight of wines for the Pavarotti fan. There will be prizes given throughout the evening. Tickets available at www.ptix.bm, e-mail at opera@gands.bm or by calling 533-7395.
For more information see www.gands.bm