Great show marks first anniversary of Jacob's Ladder
Created: May 03, 2014 09:00 AM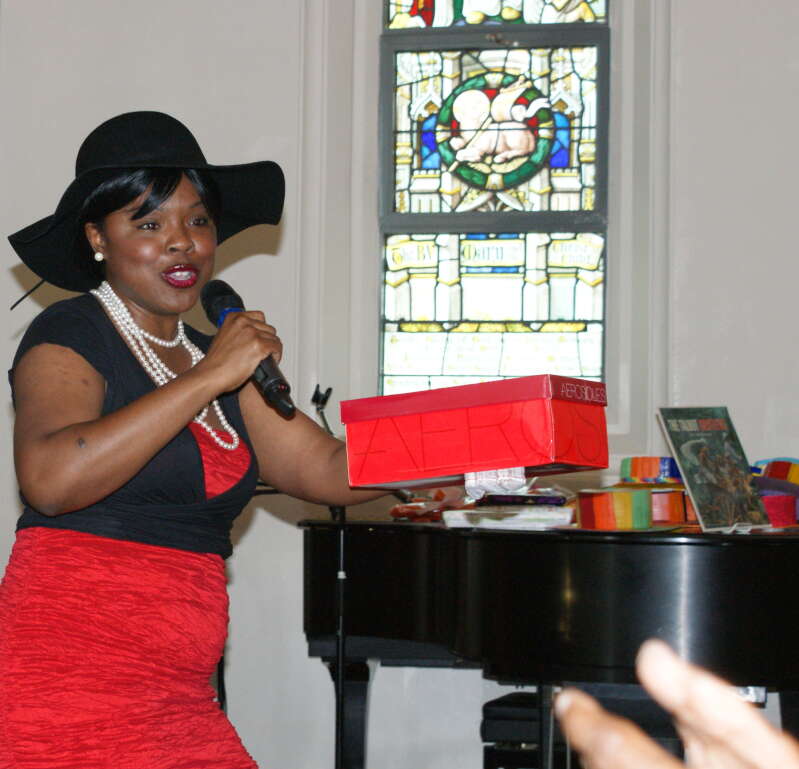 Yours truly confesses at the outset that it was out of rank curiosity he attended the first anniversary presentation of We are climbin' Jacob's Ladder that inspirational, motivating spiritual play written and directed by Dale Butler, at St Paul AME Church.
First of all it was hard to believe that a whole year had elapsed since the first spectacular production of that musical with its star-studded cast of 'Bermuda naturals', singers, actors and musicians. But I think Butler superseded himself with a truly inspired variation of a theme.
Of course it is based on the Biblical story in Genesis 12, of Jacob's dream about a ladder set up on earth and reaching to heaven with angels ascending to find God Almighty at the very top.
I don't think Dale intended to convey the impression that his cast were angels. Among them being poet, actor and singer Glen Iris, the main character playing the part of a preacher; also singer and comedian John Dale and Cleveland (Outta-Sight) Simmons, the well-known community activist.
There were gospel singer Toni Robinson, Nishanthi Bailey, a Spellman University drama specialist graduate; and legendary actress June Caisey vocalist, dancer land her real life daughter Phiemma Caisey. Also the versatile singer and songwriter LaVette Fuentes, who has performed at the renowned 'Sugar Bar' in New York.
And there were one or two 'newbies' brought along to highlight the show, like Gina Davis, who took her place in the pulpit as a left support to preacher Glen. Even the Giant Steps Band had been augmented with new talent.
I thoroughly forgot that the play was calculated to be a mystery. That was until ZBM News Director Gary Moreno, heard but not seen two or three times, with utter drama cut in on the singers to tell in news bulletins what it was all about.
Sunday's presentation was under the distinguished patronage of Malcolm and Debbie Butterfield. Malcolm, with his own solo rendition, helped ensure for the packed congregation that this first anniversary of Climbin' Jacob's Ladder, was another musical show-stopper.
Numerous highlights included Denny Richardson taking a stand on behalf of the church holding it to its ethics and morals when he stopped a Michael Jackson song and the famous Bermuda Talbot Brothers' She Has Freckles On Her Butt. Denny made it clear both were not appropriate for a Christian church. However, a trio consisting of Dale Butler, Gerald Simons and Cleveland (Outta-Sight) Simmons, changed the words of Freckles to I love the Lord Jesus Christ.
Another highlight included the arrival of Denny Richardson in his role of Marcus Garvey, giving more authentically this time around the speech of economic development Garvey was prevented from giving in the 1920s when the authorities denied him entry into Bermuda.
The standing ovation given for this performance was reserved for Rudolph Benjamin. He was absolutely outstanding with his emotional singing, seemingly touching every heart in the church.
Four more shows are scheduled at different churches, with Dale making adaptations to tie in line with the new locale. All shows are Sundays at 4pm, as follows: May 4 Bright Temple, Spring Hill; May 18 Ebenezer Methodist Church, St George's. The June 1 venue is pending. It will be in aid of the children of Mozambique.