Tales of inspiration to kickstart 2015
Updated: Dec 31, 2014 11:44 AM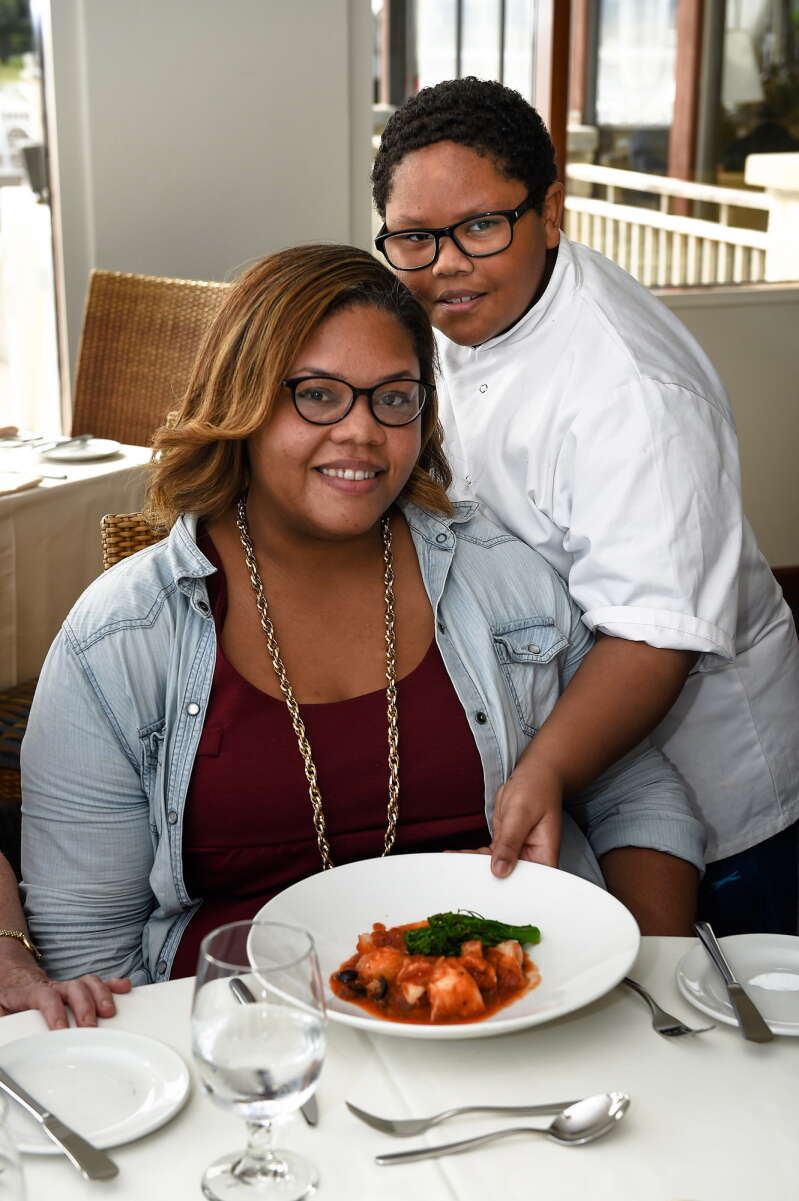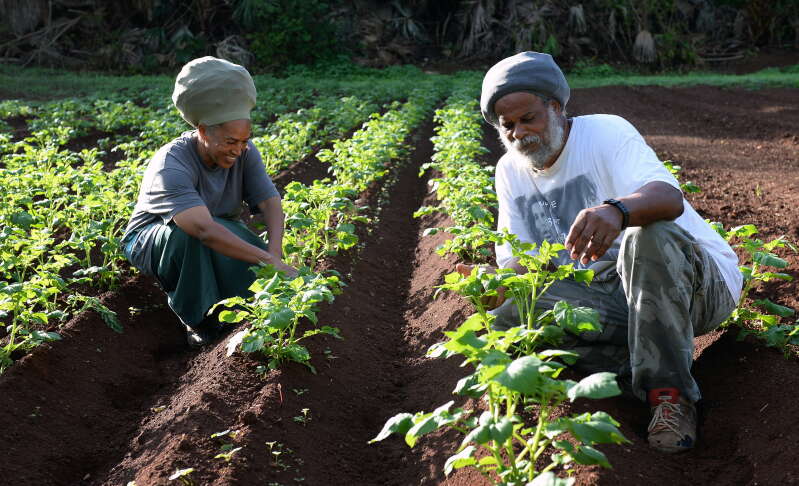 Some stories inspire even the most jaded reporters. We interviewed hundreds of amazing people in 2014 for our Lifestyle section. Some of their tales were so encouraging that we decided to share them again in the hope that they may motivate our readers — and ourselves — in the new year.
At the top of our list was Anthony Joinville, whose leg was amputated after a head-on collision. The accident meant he would have to spend the Christmas holidays in hospital. It also put his job as a houseman at The Reefs in jeopardy. The 55-year-old kept smiling despite the hand he had been dealt.
"I'm just thankful I'm not dead," he said. "I have come to grips with the loss of my leg. This is not the end. It's only the beginning for me. I'm only 55 years old. It's just the circumstances."
Richard Powell, 71, is living proof that you are never too old to learn. He returned to Bermuda after years of living in the United States and could not find a job. Rather than whine about it, Mr Powell decided to change from within.
The senior citizen enrolled in a culinary course at Bermuda College and is now on the road to becoming a professional chef. He told Lifestyle of that experience: "I can't claim to be an A student, but I am still learning. It has made a difference. I did this because I still needed to work. It has given me a chance to renew my inner self."
American Nesi Armstrong was without a job when she moved here with her Bermudian husband and child. The family had money to cover rent and bills, but what was left over could not buy groceries to last the month.
The Women's Resource Centre gave them food and grocery vouchers in the nick of time. Mrs Armstrong, 25, now works cleaning people's homes; her husband Ian got a job as a corrections officer. Once they were back on their feet, Mrs Armstrong created Free Food Bermuda. The Facebook page helps to connect those in need of food with people and agencies that have extra to give away.
"What I'm trying to do is bring Bermudians together," she said. "It doesn't matter where you come from or where you work, we all have basic things in common. We need love and we need nutrition — and we can show that love when we give to our brothers and sisters."
Olivia Burgess, 12, has battled numerous medical conditions. She has undergone heart surgery and suffers from juvenile rheumatoid arthritis as well as a serious autoimmune condition that targets the joints and organs.
Her chronic illness made her think of other children who may be worse off and Olivia started a support group to help sick children. Equally impressive? Although stuck at Boston Children's Hospital over Christmas, her one request was that her family and friends donated to charities in her name, instead of giving her gifts.
"Having been through this has definitely given me a different perspective on life and helped me to appreciate the little things," she said.
Alshante' Foggo's one-of-a-kind designs caught the eye of R&B singer Chris Brown. She reaches out to stars on social media by tagging them in the photos of her best work and made two pairs of designer Timberlands for the superstar after she hooked up with him through Instagram.
Her ingenuity landed her a face-to-face with the singer and a potential project with rapper Fabolous and singer/songwriter Musiq Soulchild.
"I'm getting a lot of business outside of Bermuda right now and a lot of questions like, 'Where is Bermuda?'," the 28-year-old told Lifestyle. "So, if anything, I'm kind of putting Bermuda on the map. People want to know more about the Island, so it has created a very large following out of Bermuda. Truthfully, I can't keep up with it."
Five years ago, Sharon Decouto gave up her job as an accountant to travel the world helping disadvantaged communities. The 38-year-old funds the trips through six-month stints as a bartender in Bermuda, living in her parents' basement to cut expenses. She has volunteered at an orphanage in Peru and taught music as a form of self-expression to children in poverty-stricken areas of South East Asia.
"I like to tell people that I used to work as an accountant and couldn't get paid enough. Now, I work as a volunteer and it's the best paid job I've ever had and I get paid nothing," Ms Decouto said.
Danita Lambe was juggling the demands of being a university student and caring for her three-year-old daughter when she had breast cancer diagnosed. She had noticed a pea-sized lump in her breast earlier in the year but was told by her doctor in Bermuda that "it was nothing".
Doctors in the US confirmed her fears — her mother Dawn died from the disease at 40. Ms Lambe, 30, said the worst part was not knowing what would happen next. She wrote a blog (http://pinkribbonsandboobies.wordpress.com) with a view to helping others in difficult situations, and she remains focused on graduating and becoming a physician's assistant, and seeing her own daughter grow up.
"I don't know if I'm going to beat it, so it's just that [that scares me] and having to do things like write a will," she said. "It's a lot to take in. I couldn't write after my surgery. I couldn't grip a pen or a fork, so I picked up the computer and started to write about what I was going through. I didn't know that what I am going through could help others in different situations, but what I've realised is there is always someone in a worse predicament, so don't let your situation get you down and stop you from what you want to do."
Farmers Gabre and Deborah Swan describe their cassava as a labour of love — and they are not kidding. Because they grow the cassava root organically, it is two years before they can dig it up, peel it, grate it and sell it. Mr Swan believes there is less cassava on the Island because only a handful of farmers are growing it for sale.
Aphids, chickens and cutworms are just a few of the pests the Swans face down. Cutworms will mow a crop without eating anything. Feral chickens wreak havoc and then there is the weather and thieves.
"I have accepted that losing some plants to insects is a part of the life I live," Mr Swan said. "If the storm came and wiped my crop out, I would say it's not meant for me to have this lot. So I start all over again."
Bermudian Judah Smith was picked from thousands of applicants to compete in the British-based television cooking show, 2014 Junior MasterChef.
The ten-year-old, who lives in London with his mother, Kara, publishes a food blog (www.judahlondon.com) and is about to launch a podcast series where he interviews head chefs about their food philosophy, and gets cooking tips and advice for children. After school, he gets first-hand experience by shadowing a head chef at a restaurant near his home.
"I've got so much more to learn and grow, but I don't want to wait until I'm older to call myself a chef," he said. "My hope is to own my own chain of restaurants when I'm older. That would be epic."