Golf coach Mr C still teaching at 90
Updated: May 02, 2017 11:41 AM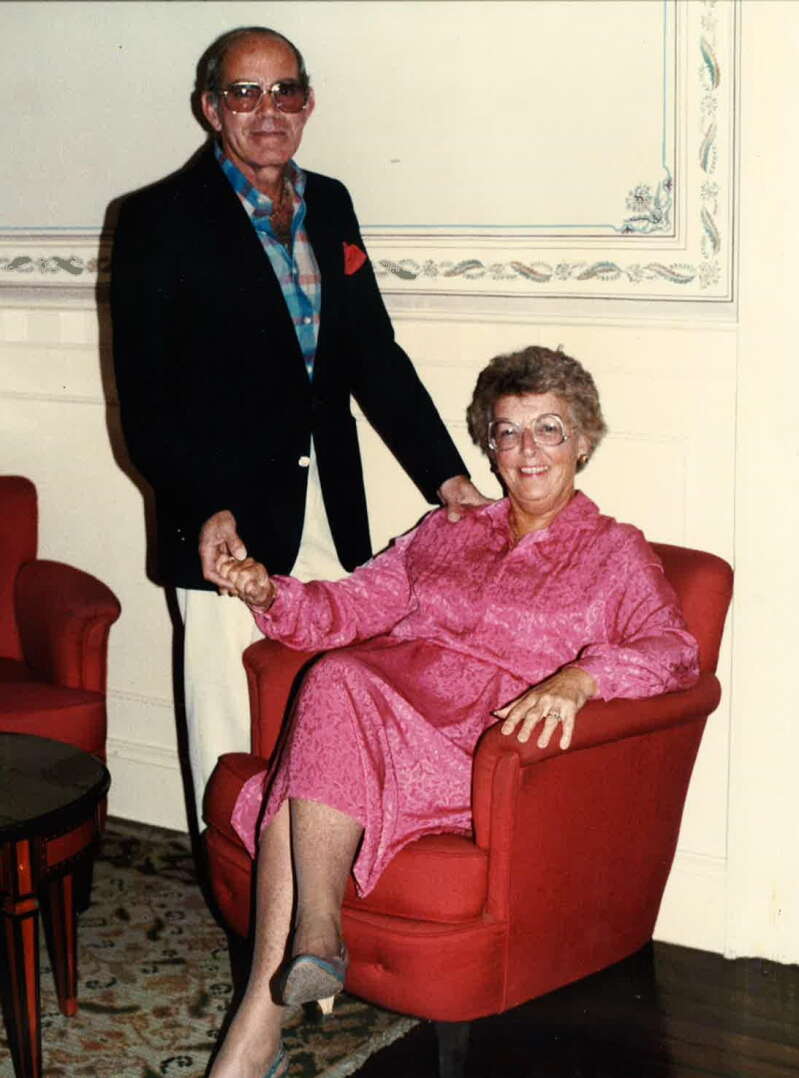 When Leo Custodio and his wife, Katherine, go out to dinner, it takes them for ever to reach their table.
That's because Mr Custodio has to stop and chat with everyone in the restaurant.
"Sometimes my wife gets annoyed," the 90-year-old said. "When we go out she says, 'Leo you really know everyone'."
He has taught three generations to play golf, and now, as the pro at the Bermuda Golf Academy, is working on the fourth.
"People often look surprised when I tell them I'm still teaching," said Mr Custodio. "I don't feel old. I'm still doing all the things I used to do."
He's been known affectionately as Mr C since he started teaching golf in 1953.
"At that time, Lady Meeks, one of the partial owners of the Belmont Manor Hotel, asked if I would teach children," said Mr Custodio. "Until then, no children were allowed on any golf course in Bermuda. I said I would love to do it."
His only caveat was that he teach children of all races.
"I wanted to teach everybody," he said.
The hotel owner agreed, and Mr Custodio started off with four students.
"When I got to 40 students, I needed some help," said Mr Custodio. "Kenny Monkman came on board."
For 27 years he and the late Mr Monkman taught for free in exchange for Belmont membership.
Mr Custodio also taught a group of women at the Southampton Princess for years.
He has a reputation as a patient, humorous teacher. He's sympathetic to golf newcomers, because his own early days didn't start smoothly.
He first started playing at 17, while working in Belmont's engineering department.
He had to beg the manager for special permission, as staff weren't allowed to use the amenities.
"I had to borrow a set of golf clubs," he said. "I was bad and the more I tried the worse I got."
Finally, another local golfer gave him lessons and set him on the right path.
He started competing in tournaments in Bermuda and abroad, but kept his amateur status for long time.
"It was never about winning for me," Mr Custodio. "My passion was always in the teaching."
Then at 60-years-old, he went pro and got his PGA card.
"Then I was able to charge," said Mr Custodio. "That was about when I started working for the Bermuda Golf Academy."
In December 2011 he won the Queen's Badge of Honour for his service to local golf.
Nomination letters poured in from former students, praising his friendly, caring teaching style.
"That really made me feel good," he said.
As a youngster he dreamt of "being somebody".
"I didn't know what I wanted to do, I just knew I wanted to do something with my life," he said.
But at 13 he had to leave school to go out to work.
"My first job was delivering groceries to people's houses," he said. Later, he got the job at Belmont.
"I thought I might become an engineer," he said.
But he was always more interested in the Belmont golf course than the pipes.
At 19, he met his future wife, Katherine Heal, on the golf course.
"I used to see her walking across the golf course," he said. "She was 15 and still in school. Her mother worked in the hotel and she had a part-time job there as well.
"One day, she stopped to talk for a little bit. As she walked away I called out 'I'm going to marry you some day'. She called back, 'can you wait five years?'.
"I said to myself, for a woman as beautiful as her, I would wait ten years."
They were married on October 27, 1950 and celebrate their 67th wedding anniversary this year.
Mr Custodio said marrying his wife was one of the best decisions he ever made.
"Twenty five years ago I entered the qualifier for the Senior British Open," Mr Custodio said. "There were a lot of people there, so there were no caddies available.
"Do you know my wife carried my golf bag around for me for 18 holes?"
He didn't qualify, but they had a good time, anyway.
Mr Custodio left employment at Belmont not long after getting married and found a job in retail. He showed an aptitude for sales.
A friend, Gilbert Perry, helped him to start his own business, in his early twenties.
He went on to run Shoppers Fair, Custodio's and Men's & Boy's Town for years. He has now sold the businesses.
"I was very successful with that," he said. "My wife and I now have a house in Myrtle Beach, South Carolina."
They have three children, Troy, Donna Batista and Robert, ten grandchildren, two great grandsons and two great-great granddaughters.
The Custodios have been faithful members of the Calvary Gospel Church for more than 50 years.
Mr Custodio is an elder there.
"My life has been like a fairytale," said Mr Custodio. "People have always been good to me.
"But whatever has happened in my life, I give all my praise to the Lord."