#MeToo campaign helps abuse victim
Created: Nov 15, 2017 08:00 AM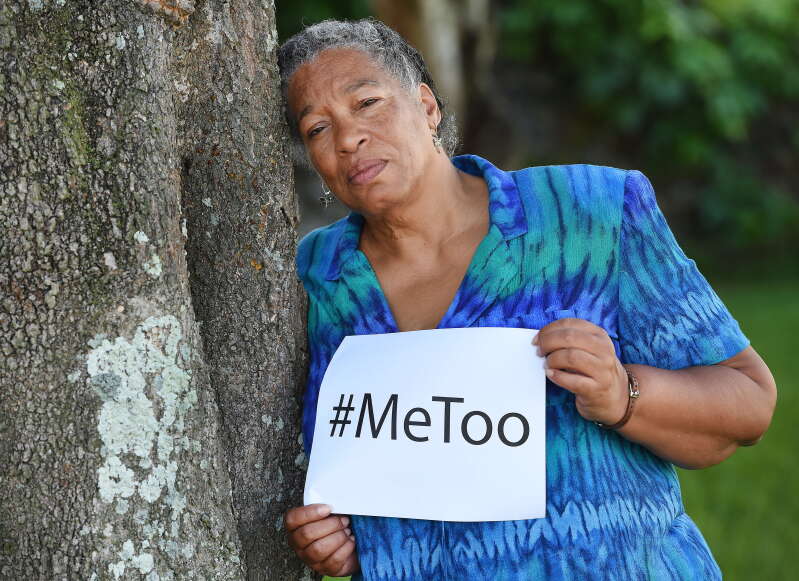 Sylvia Hayward-Harris was 8 when a family friend started molesting her.
He stopped four years later, when she developed breasts.
"I think he preferred little girls," said Ms Hayward-Harris, an ordained pastor and counsellor.
Two brothers of one friend, and the brother of another, picked up where he left off. She never told.
The abuse left emotional scars. Ms Hayward-Harris was hypersexual as a teenager. She dated older men and had two children before she was 20. She then became suicidal.
"I felt ugly," she said. "I never felt I fit in. It wasn't something that could be talked about. I felt I had done something wrong."
At 66, after years of counselling and therapy, it's something she's still coming to terms with. The social media campaign #MeToo is helping.
"I've done a lot of work on myself," she said. "Society always blames the victim. People say, 'She shouldn't have been wearing that', or 'She shouldn't have gone there'.
"I've come to understand that it wasn't my fault."
#MeToo was started to demonstrate the scale of abuse after US film producer Harvey Weinstein was accused, by multiple women, of rape and sexual harassment.
Ms Hayward-Harris slapped the hash tag on her Facebook page "without hesitation" expecting most of her Bermudian friends would do the same.
"Based on a poll done 30 years ago, at least half of local women should be hash tagging #MeToo," she said. "One in every three to four males is sexually abused.
"This is a very frightening statistic when it is all taken together."
She had already held a meeting on sexual abuse and domestic violence by the time #MeToo started last month.
Organised with Human Rights Commissioner Dany Pen, it was in response to an anonymous Facebook post by a woman terrified that her former boyfriend was getting out of prison.
"A lot of people wanted to help her," Ms Hayward-Harris said. "So we started holding these meetings."
The pair hoped attendance at the second meeting on October 23 would boom because of what by then had become a global movement. Billed #MeToo The Community Conversation, only five people showed up.
"I was disappointed but not surprised," Ms Hayward-Harris said, adding that for some women simply hash tagging #MeToo was enough.
"Some have told me they can hash tag, but they don't want to tell their story. They didn't want their families, children or co-workers to know what had happened to them."
In 1987, she founded the Rape Crisis Centre, now the Women's Resource Centre, after a series of sex cases appeared in the media.
She had no training, but was moved to do something after the courts freed a man accused of raping a 12-year-old.
"Her mother noticed a change in her but didn't know what it was from," Ms Hayward-Harris said. "Then, six months later, her mother noticed her watching television with tears running down her face. The mother was finally able to get her to talk about what had happened.
"Because six months had passed, there was no evidence left. The papers reported he walked out of court with a smile on his face."
After four years, she handed the Rape Crisis Centre over to someone with more experience and headed off to school, eventually becoming an addiction counsellor.
Thirty years later, she doesn't believe there are enough resources in place to help victims of sexual abuse here.
An added concern is that people are wary of strangers when the real danger usually comes from someone they know.
"It is your friends," she said. "It is your relatives, your uncles, parents' friends, step-parents. For some people it is their brothers, fathers and grandfathers."
• Join the next #MeToo conversation on November 27 in the Coalition for the Protection of Children offices at 6.30pm at 38 Mount Hill Road. Limited seating is available. To reserve seating or for directions: shaywardharris@tm.org. Admission is free.