Travel bug leads to European 'advanture'
Updated: Feb 01, 2018 09:39 AM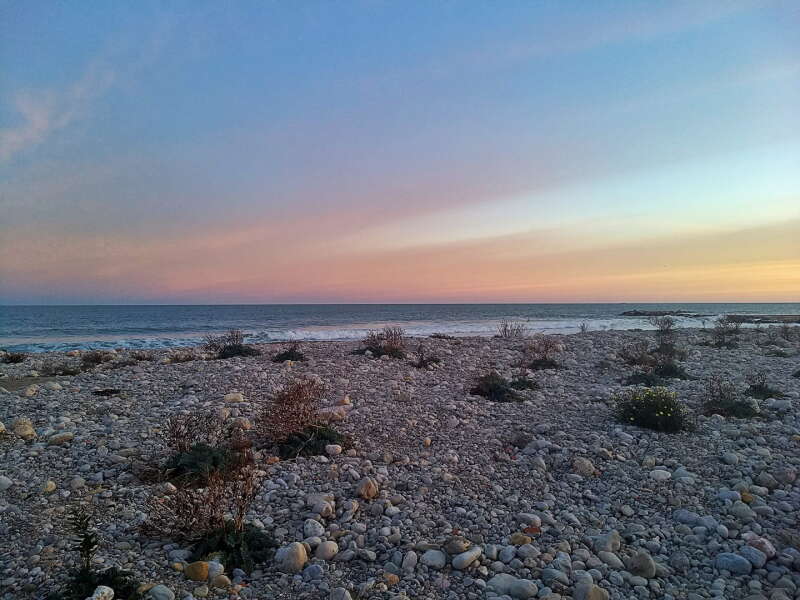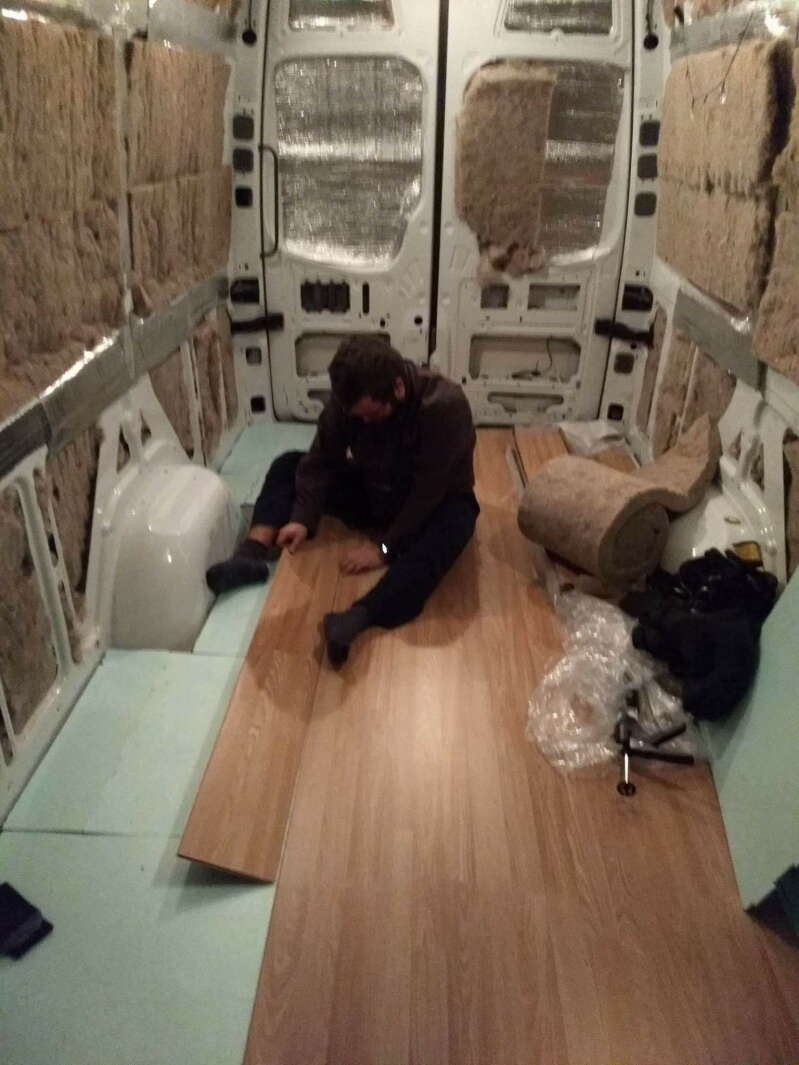 Grace and Nicholas Hoskins could write the manual on how to keep your footprint small while still covering ground.
The couple are travelling through Europe in a van, "an off-grid tiny house on wheels".
They believe an excess of money is not necessary to live a good life.
"Roman philosopher Seneca put it best when he said that the wealthy man is not the man who has the most, but the man who is happy with the least," Mr Hoskins said.
"Living a lifestyle of minimalism and enjoying experiences over materials, that leads someone to a happier existence."
With no schedule and no end date in mind, they plan to document their journey on their website Advanture42.
They are now in Marbella, Spain in the 2007 Mercedes Sprinter they converted into "a luxury camper". They'll stay for a week or two before continuing their journey to Portugal.
"We don't like rushing," Mrs Hoskins said. "We try to spend more time in the places we enjoy."
The couple first tried van travel in Australia in 2015 for six months. They returned to Bermuda determined to try it again and bought their second van in London, England, in November. They arrived in Spain at the beginning of this month.
"It made me realise how nice a way of travelling it was," Mrs Hoskins said.
"That way you could see all of the little towns and villages that you never would have seen if you were visiting the major cities.
"And it's a lot more budget-friendly, because you don't gave to pay for hotels."
As the pair work online, they have the freedom to travel while earning an income. Mr Hoskins, 28, offers freelance web development through his company Ice Breaker Ltd. His 27-year-old wife creates content for businesses.
They've allowed a daily budget of ?10 each for their trip, excluding diesel.
Mrs Hoskins said: "In Bermuda, one bag of groceries is $100. Here I can eat for the whole month for $100."
Their first van cost A$1,000 (about $700). They sold it at the end of their trip for $3,500. This one cost £4,200, approximately $5,900.
"We have a huge amount of storage, a queen-size memory foam mattress, a huge solar freezer-fridge, solar panels, a bathroom, a full kitchen and two gas burners. It's actually nicer than a lot of accommodation," Mrs Hoskins said.
The freezer-fridge uses less power than the laptop; their 100-amp house battery charges while the van is running. The tech-savvy travellers are to install a solar shower but in the meantime they rely on an app that finds facilities on the road.
They feel completely safe on the road.
"Having a big hairy man with me everywhere I go might help," Mrs Hoskins laughed.
Her husband added: "Those anxieties are as a result of being outside your comfort zone more than being parked in a precarious position.
"It's natural to feel scared but as you get more accustomed to the lifestyle, you develop a thicker skin. That's the nice thing about being in a van, if you ever feel worried you can just turn the engine on and move."
They hope to see all of Europe before going to Canada, the US and Mexico.
"If we spent money pursuing some of the experiences we've had, we would not have had as much fun trying to find the cheap or free version," Mr Hoskins said.
The couple have found they are not alone in their way of travelling.
"It's an important shift that's the result of several factors," Mr Hoskins said. "One of them being that people have the means to educate themselves on how to build a tiny house on wheels through YouTube or e-books."
They hope to continue travelling for another two years before heading home.
"Maybe one day we'll settle down, but I want to build a tiny house somewhere," Mrs Hoskins said.
• Follow the trip at advanture42.com