Edgier than reality
Updated: Feb 05, 2018 08:14 AM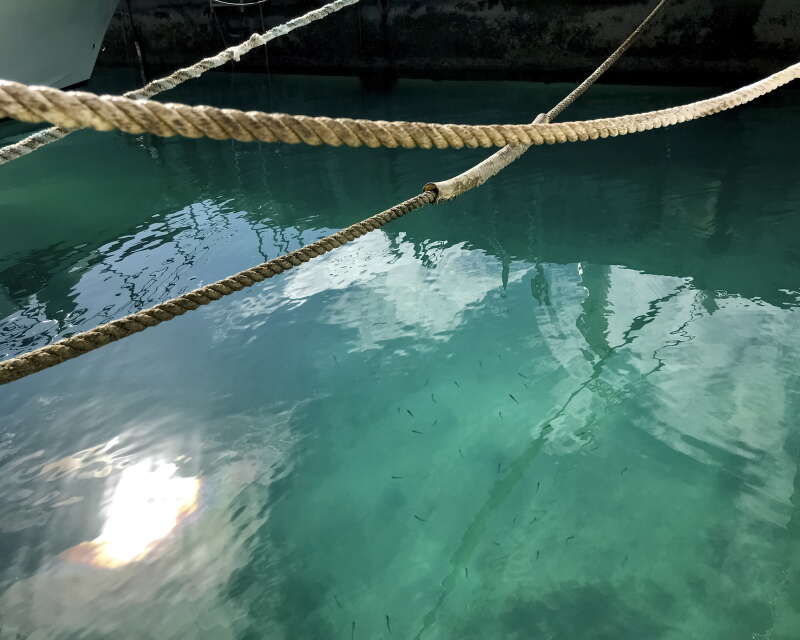 People are always bugging Donna Moniz to get a real camera.
She prefers taking pictures on her iPhone 7.
"I don't even shoot with the latest model," said the photographer who has five of her shots on display at the Bermuda Society of Arts. "People are often really surprised when they find out my pictures come from an iPhone.
"When I'm taking pictures I'm climbing the cliffs at Horseshoe Bay or sitting in the water shooting the reflections. A camera was just too much to take around with me."
Her photo passion hit her two years ago. "In the mornings or evenings I'd run down the beach and then walk in the water up to my knees," she said. "Then I just started seeing things. I just started taking pictures.
"I think I got half an hour of exercise out of a two-hour walk. The rest of the time I was taking pictures."
The beach is her favourite place to shoot.
"I go there when I'm happy, sad or mad," she said. "There is something about digging my feet into the sand that just makes me feel anchored. When I'm on the beach I'm always barefoot."
She sold her first photo at last year's BSoA Members' Photography Show.
"It was of a sunrise at Horseshoe Beach," she said. "It was all gold tones with a single sandpiper in the water. I have sold probably four prints of those."
She doesn't like to pose photographs, but prefers to take them spontaneously.
Such was the origin of one of her shots in this year's show, which runs at the City Hall Gallery until tomorrow.
"One evening after work I was driving my car and I saw the clouds had formed what looked like angel wings," she said. "I pulled the car over and snapped the photo.
"Of all the pictures I've taken, I am most proud of that photo. There is just something about it that speaks to me.
"I would like to make some money from my work, obviously, but I enjoy taking pictures so much.
"I get a satisfaction out of knowing someone likes something I thought was different and unique."
She has over 20,000 photos on her iPhone and more on her computer. Still, she doesn't like to call herself a photographer.
She feels it's too technical a description for what she does.
"What I do is more artistic," she said. "To me photography is portraits and wedding shots."
She edits her photos using only her iPhone.
"I like to put filters on my photos," she said. "I like my photos to look edgier than reality."
Her best work gets put on social media, so friends and family can see.
"I'm very picky," she said. "I might take 300 pictures and only post three on Facebook."