Catch it and cook it
Updated: Sep 24, 2018 12:32 PM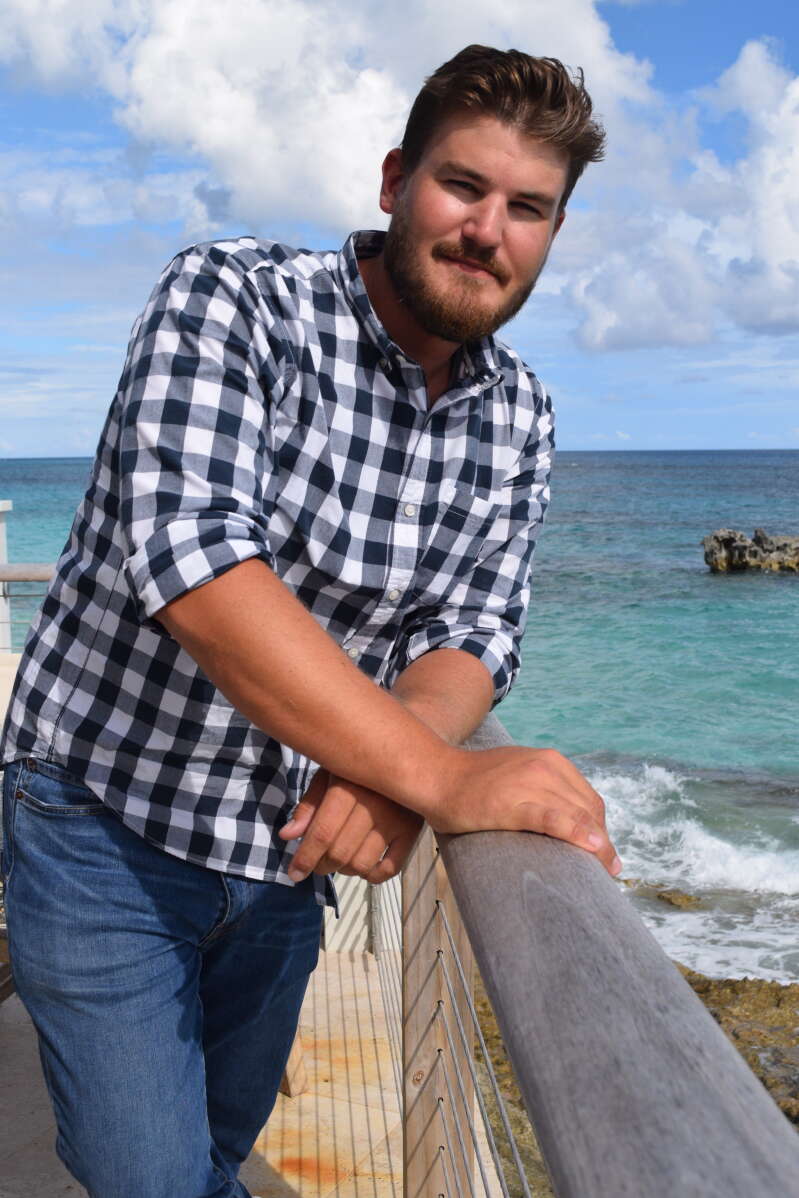 Some chefs are fine getting their meat and fish from a market. Chris Duperreault prefers to hunt his own.
He started ten years ago, making sausages from the wild boar he would shoot near his family's ranch in Bandera, Texas.
Their razor-sharp tusks made them a danger to people and they would trample farmers' crops.
"Some people hunt them with dogs and knives," said the 28-year-old who is opening a pop-up charcuterie and wine bat at Caroline Bay Resort next spring. "I prefer to hunt them with a rifle. It is super-satisfying to hunt and cook your own meat. It is especially exciting to cook with ingredients from around you."
It's that outlook that got him involved with a special dinner at The Loren next week, teaming up with Marée chef Chase Pritchard and New York sous chef Kris Sullivan. Diners can expect dishes made only with locally sourced ingredients; even the salt on the fish will be cured from the waters around the Smith's hotel.
"They are really into supporting local fishermen and farmers," Mr Duperreault said of the Marée staff.
"It is just better to use what is around you rather than getting it shipped from around the world. Something fresh is always better."
Although the farm-to-table movement is popular worldwide, it is not always easy to do the same here, he said.
"In the summer it is harder to find a variety of different products because it is hot and dry, but in terms of pork, chicken and fish, it is not too bad. You get a lot from Wadson's Farm now and, this time of year, the wahoo are starting to turn on."
Although he began cooking "as soon as he could see over the kitchen counter", carpentry was Mr Duperreault's first love. He only contemplated a kitchen career after he lost his job at 20.
"The carpentry firm I was working for closed down eight years ago," he said. "One evening I was having dinner with my family at Harbourfront. I was talking about what I was going to do next when Pierangelo Lanfranchi overheard. He suggested I work in the kitchen there."
The restaurateur seemed a little surprised when Mr Duperreault turned up for work the next week, but he kept his word and gave him an entry-level job.
Before he knew it, he was elevated to the grill, asked to take over from an absent colleague. In his first role, helping out with mise en place, he constantly cut himself while chopping vegetables; the various steak cuts and temperatures he faced on his promotion left him a little bewildered.
"I messed up a lot," he admitted. "But I was working with a lot of good guys who really showed me the ropes."
He felt he had finally discovered something he loved.
"I really love cooking in front of people," he said. "I like seeing the joy on people's faces."
After a few years, he left the Hamilton restaurant for the Culinary Institute of America in San Antonio, Texas. After graduating in 2015, he returned home and joined Beau Rivage Restaurant, where he learnt about pastry.
"I wanted to learn every position in the kitchen, and pastry was the only one I hadn't done," he said. "I learnt how to make a great souffle, but pastry is still my least favourite thing. Dealing with fish and meat comes more naturally to me."
One of the most frequent questions he is asked is why he did not join the insurance industry like his father, Brian, chief executive officer of American International Group.
"I was just never interested," he said. His family always encouraged him to follow his passion. "I was always more interested in working with my hands."
He values the life lessons his father has passed on.
"What has most impressed me about my father is how he treats others," Mr Duperreault said.
"He is a good, humble guy and he treats people well. For sure, I try to emulate that. He always says, 'Don't let your ego get in there.'"
It will probably play on his mind once his restaurant opens at the Sandys hotel where his father and his mother, Nancy, are investors.
"I definitely feel young to be starting my own restaurant," Mr Duperreault said.
"That wasn't my plan, but [the directors] asked if I could help them out. I said I would do the best I could.
"I have experience with the charcuterie stuff because of the hunting I've done. We're going to operate out of some containers at first. That should be fun. I got the idea after working out of containers at the America's Cup."
• Look for chefs Chris Duperreault, Chase Pritchard and Kris Sullivan at The Loren on Saturday, September 29. Tickets, $230, are available at ptix.bm. For more information, call 293-1666
This story has been amended from an earlier version which stated that The Loren dinner menu would feature fish caught by Chris Duperreault.