Designs on expanding brand
Updated: Aug 27, 2019 10:12 AM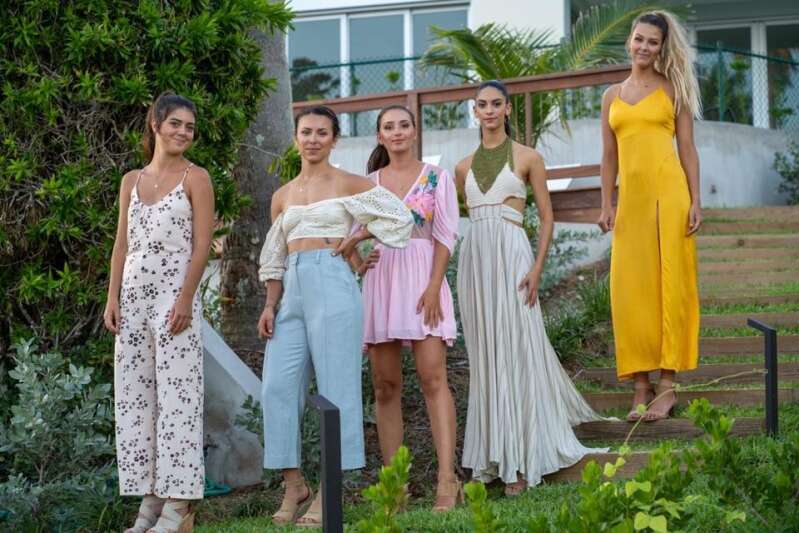 She is an artist, jeweller, fashion buyer, budding DJ and events organiser, but Joanna Stapff has not yet fulfilled all of her ambitions.
The owner of 1609 Design jewellery store has always longed to become a women's clothing designer and it is next on her list of life goals.
She has been attending trade shows in America and has recently expanded her business to sell US-based clothing lines and swimwear collections.
She launched several brands at a poolside fashion show called Aqua Moon she organised and DJed for at the new Azura hotel earlier this month.
"I've been on a treasure hunt trying to find brands that fit my aesthetic and complement my jewellery," she explained.
"Since January this year, I went to LA, Miami and New York for swimwear and found brands including Aila Blue and Beach Riot.
"I like the Californian aesthetic, which is similar to Bermuda, but a bit more liberating. We are more conservative here but we are getting there — we are getting less preppy.
"In July, I also introduced some women's clothing from Cleobella, Free People and Stillwater — there are lots of flowy dresses — some very feminine pieces and some that are edgier.
"I describe the style as bohemian rebel. I would love to design my own clothing eventually."
Ms Stapff is creating an entire brand that brings together her many talents.
"With my brand, I'm always trying to create an experience with it — I want all your senses embraced.
"I host a Full Moon Beach experience every month, but at this event, Aqua Moon, I wanted to collaborate clothing with music and the stunning backdrop of Bermuda at Azura.
"I orchestrate every concept from styling to cocktails to firespinners (CirqleBda). I find these moments allow me to express beyond as an artist and share my creativity while working with other talented Bermudian artists."
Ms Stapff launched her business five years ago selling self-designed greeting cards with quirky local sayings.
She completed an internship with Bermuda jeweller Alexandra Mosher and began making her own jewellery using semi-precious stones, gold and silver.
After studying advertising studio art and graphic design at the University of Miami, she began selling her jewellery at Harbour Nights. In 2015, she found a space to open a small boutique on Old Cellar Lane at 47 Front Street.
"Selling my jewellery at Harbour Nights and getting feedback to know that the designs appealed to others gave me the confidence I needed.
"I evolved my style to keep within my aesthetic, but also to appeal to more people.
"I am now going into more fine jewellery — diamonds and sapphires — because I am finding there is a market for it.
"I am working on some pieces now including a really cool medallion, which will come out in about a month.
"It will be an old Bermuda coin with a modern twist — I always like to mix old Bermuda with modern Bermuda."
1609 Design is also stocking products from local businesses including Limestone and Cedar candles by Nina Froncioni and coasters by photographer Meredith Andrews.
Ms Stapff has always been driven, but her multitasking tendencies also stem from being raised on a small, isolated island like Bermuda.
"In Bermuda you have to have a lot of jobs anyway, but I could never keep still with one job. I was also doing wedding planning, catering and worked in hospitality. I do have a background of multitasking.
"It is great having my own business because I can choose and control the brand. Sometimes I do take on too much but, down the road, I plan to hire more people and I would like to inspire other people to do what I do."